TANGENT's Best of 2010
TANGENT's Best of 2010
It's nice to be noticed…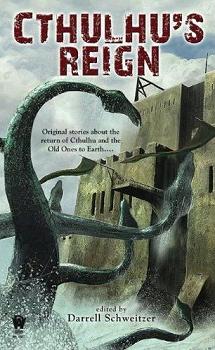 One of my very own stories has just been included in the TANGENT ONLINE RECOMMENDED READING LIST for 2010. The tale is "This Is How the World Ends," from the CTHULHU'S REIGN anthology (DAW).
Here's the complete list.
Every year TANGENT creates such a list, with the goal of "working for you, finding the gold buried in the dross, the diamonds in the dungheap, and bringing these gems to your attention." This year there are 190 short stories, novellas and novelettes recommended. The site indicates that "for every story you see on this list, there are at least four others that didn't make the cut." I am thrilled and honored to be included in the final list. Thanks, guys!
I have to note that there are four other stories from CTHULHU'S REIGN that also made the TANGENT list…for a total of five humdingers. A real indication of just how good this Cthulhoid anthology truly is.
(I would only add that Laird Barron's "Vastation" really should be on the list as well…the mad genius of Laird's story was one of the book's most mind-blowing moments for me.)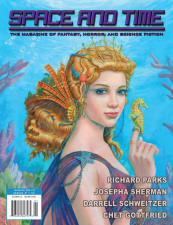 Also on the list is a terrific story by an amazing writer, "In the Dreaming House" by Darrell Schweitzer, which ran in SPACE & TIME #110. Nobody writes a dark fantasy tale like Darrell…he is a true Master. BTW, you can still order this issue from the SPACE & TIME website. I've also got a new story, "The Gnomes of Carrick County," coming up in S&T later this year. http://spaceandtimemagazine.com/wp/
Finally, there are several stories from BLACK GATE on the list…continuing to show how BG is one of the most important and vital fantasy mags in existence today. Carry on, Gents!
Peace,
John