New Treasures: A Salute to ChiZine Publications
New Treasures: A Salute to ChiZine Publications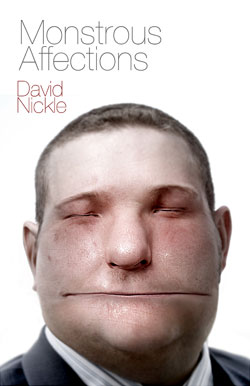 At the end of October I found myself at the World Fantasy Convention, with Howard Andrew Jones, Bill Ward, Ryan Harvey, and pretty much the entirety of Team Black Gate — talking publishing with other small press owners on panels, attending late-night parties, and cheering on the mighty James Enge during the World Fantasy Awards.
It wasn't all fun and games, of course. We bought a table in the Dealer's Room, and for most of the convention I was parked behind it, selling magazines. It was a chance to meet some of our authors and subscribers face-to-face, and put Black Gate in the hands of folks who'd never beheld it before. Always a pleasure to see the looks on their faces as they hefted the latest issue, and to hear them say "Wow — this is a magazine? It's enormous!"
There were slow moments, of course. And during those I had a chance to catch up with friends who came to hang out at the booth, like author Ted Chiang, Heroic Fantasy Quarterly editor Adrian Simmons, SF Signal's John DeNardo, and many others. More rarely I'd steal a moment to wander the rest of the Dealer's Room, an Aladdin's Cave of Wonders for fantasy readers, where you can find virtually any book, no matter how rare or obscure. I've made many a prize find there over the years — that's how I ended up paying $575 for a copy of Robert E. Howard's Skull-Face And Others, the beautiful and seminal Arkham House edition from 1946, which I bought (after some hard negotiating) at the 2006 convention.
Right across from the Black Gate table were the friendly folks of ChiZine Publications, with hands-down the most handsome and impressive collection of new releases at the con. I found myself sneaking over to their booth every chance I got, returning with a volume or two each time. Eventually I purchased over half a dozen and only now, six weeks later, am I truly beginning to realize what treasures I brought home.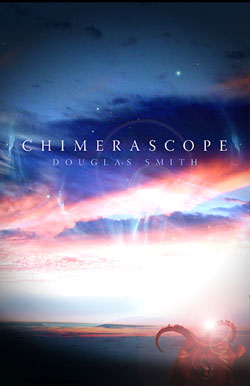 ChiZine Publications publishes original "Dark Genre Fiction," both novels and collections. They are published in exquisitely designed trade paperback format, priced from $13.95 – $16.95.
Their books are horror, science fiction, dark fantasy, weird western, macabre thrillers, and unclassifiable.  Take Chimerascope, a science fiction collection by Douglas Smith, for example:
Chimerascope — a story of many parts. A dinner conversation takes three lifetimes to finish. A geologist faces a planet-sized, eons-old puzzle to save her crew. The hero of the Fall of Earth must choose between love and revenge. A mysterious dancer leads a businessman to a most exclusive nightclub. A man is born each day into a new life — only to die each night. A sentient aurora threatens the last of humanity. A house as big as the world.

Sixteen stories of fantasy and science fiction, including one Aurora Award-winner, a Best New Horror pick, and nine Aurora finalists, that take you from love in fourteenth-century Japan to humanity's last stand, from virtual reality to the end of reality, from alien drug addictions to a dinner where a man loses everything.
Or the short story collection Monstrous Affections, by David Nickle:
A young bride and her future mother-in-law risk everything to escape it. A repentant father summons help from a pot of tar to ensure it. A starving woman learns from howling winds and a whispering host, just how fulfilling it can finally be. Can it be love?
Or Sarah Court, a linked short story sequence by Craig Davidson:
Sarah Court. Meet the residents… The haunted father of a washed-up stuntman. A disgraced surgeon and his son, a broken-down boxer. A father set on permanent self-destruct, and his daughter, a reluctant powerlifter. A fireworks-maker and his daughter. A very peculiar boy and his equally peculiar adopted family. Five houses. Five families. One block.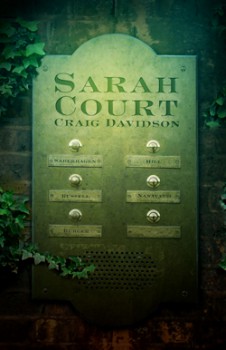 Black Gate blogger Matthew David Surridge reviewed the book here, saying:
The five families of Sarah Court get a chapter apiece, their stories intertwining, building on each other… These are grim stories, filled with physical pain, brain damage (a recurrent motif), and emotional numbness. The book touches on supernatural (or science fictional) horror, but its core is simply the damage people do to each other and themselves… The book manages the rare trick of unfolding new depths as it goes on. Events are seen from new angles; new connections are made; characters that seemed like throwaways are given depth; questions are answered… Sarah Court is convincing, bleak, and hopeful, in equal measures, bound together with remarkable technical dexterity. It's a very fine book.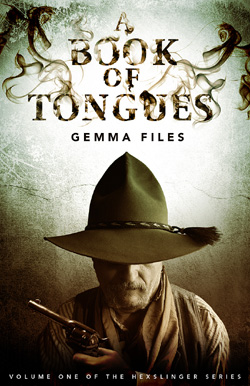 If you prefer weird westerns, consider A Book of Tongues: Volume I of the Hexslinger Series, by Gemma Files:
Two years after the Civil War, Pinkerton agent Ed Morrow has gone undercover with one of the weird West's most dangerous outlaw gangs-the troop led by "Reverend" Asher Rook, ex-Confederate chaplain turned "hexslinger," and his notorious lieutenant (and lover) Chess Pargeter. Morrow's task: get close enough to map the extent of Rook's power, then bring that knowledge back to help Professor Joachim Asbury unlock the secrets of magic itself.
I go to the World Fantasy Convention primarily to meet old friends, new friends, and find new readers for my magazine. But occasionally I'm reminded that just because I'm a publisher, who reads fantasy primarily for business and hardly has time to do more than glance at the mountain of review copies that arrives in the mail each week, the joy of discovery is not totally lost to me.
So thank you ChiZine Publications, for turning me into a fanboy again. I'm glad you're here, and I'm glad I found you. I hope many others do likewise, and that you prosper for many years.
You can find ChiZine Publications here. From now until December 25th, they're offering discounts on books, free downloadable fiction, and sneak previews of upcoming titles in 2011. Check 'em out!