Goth Chick News: Candy Corn for the Imagination
Goth Chick News: Candy Corn for the Imagination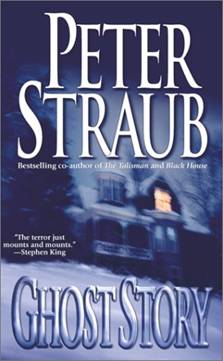 The six-foot grim reaper is out in the front yard pointing eerily at the tombstones poking out of the grass. The fog machines are strategically placed; one in the bushes and one in the coffin leaning against the house. There's a sound-activated specter that will slide from tree to gutter, moaning and waving its arms at the slightest hint of a visitor. And most important, there's an eight-foot python curled around the mailbox.
The python is the sure-fire giveaway; it's Halloween at Chateaux Goth Chick.
Now all that's left to do is relax and wait for the thirty-first when, decked out in full zombie regalia, I will lie in wait in that front yard coffin, concealed in machine-made fog and scare the crap out of the neighbor kids.
The anticipation is brutal.
But adequately filling the moments between now and then calls for a lot of activity, some of which I described to you last week; the rest of my time I spend buried in my favorite Halloween-time books.
Are there really books such as these, you ask? Stories that make the blood run as cold as the dry ice in my cauldron of rum punch? Tales that cause more terror than running out of bite-sized Snickers before the doorbell rings for the last time?
You betcha.
So pull up a bloody stump and lean in close. Here are my favorite autumn stories best read by flashlight and in no particular order.
Something Wicked This Way Comes – Ray Bradbury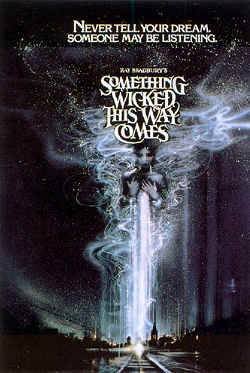 A midnight train steams into rural Illinois unloading the creepiest circus your imagination can dream up, and the ringmaster Mr. Dark will cater to your every desire.
He only asks for your soul in return.
This is classic Bradbury, which means you can almost smell the cotton candy and hear the wind howling through the Ferris wheel.
And you thought clowns alone were bad.
Ghost Story – Peter Straub
I think I've read this book at least a dozen times and I still can't do it when I'm in the house by myself.
Though I haven't loved everything Peter Straub has ever written, he struck every chord with this tale of an old evil that keeps coming back throughout the lives of five friends, and their decade's long struggle to destroy it once and for all.
Anyone can make a dark and stormy night seem scary; but when a scene straight out of a Norman Rockwell painting can make your skin crawl, the author has worked magic.
Start early and don't put it down. You'll want to finish it before nightfall.
The Witching Hour – Anne Rice
Though she got famous writing about the first beautiful, self-loathing vampires, Ms. Rice did venture into other areas such as mummies and witches .
She even wrote a series of erotic fiction, if you care to do a little digging for her pseudonym.
Though the sequels that followed eventually became a little tiresome, this first in the witch series is a gem.
Interspersed with a modern tale is the family history of the Mayfair women, which begins in medieval Scotland and comes forward to the 1990's.
It's so well researched and richly horrifying that picking it up every October has become a personal ritual.
And if you've never thought about visiting New Orleans before now, you'll soon be planning a trip to the real "First Street House" in the story; it used to be the home of Anne Rice herself until 2005.
And take it from me, Halloween in New Orleans rocks utterly.
October Dreams: A Celebration of Halloween – Various Authors
Like a plastic pumpkin overflowing with gooey candy treats, this anthology is packed with fifty-five amazing entries perfectly aimed at the genre's signature holiday.
The Table of Contents reads like my dream masquerade party invite list.
It includes Dean Koontz, Hugh B. Cave, Douglas Clegg, Richard Laymon and Poppy Z. Brite, among many others.
Between the covers are enough screams and gross-outs, segmented in small chunks, to keep you entertained for the whole month of October and then some.
Heart Shaped Box – Joe Hill
Okay, I admit it. I didn't expect a whole lot out of Stephen King's kid, especially one who sort-of-but-not-really went out of his way to keep this fact a secret.
So it was actually with a fairly negative bias that I dove into Heart Shaped Box and came up gasping some five hours later.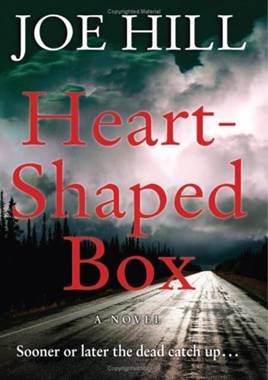 An aging goth-rocker places a winning bid on Ebay, for a ghost. He believes it is as much of a joke as it sounds until a box arrives containing the suit of a dead man and an evil-looking spirit shows up in a rocking chair outside his bedroom door.
What ensues is so amazingly entertaining and terrible all at the same time that I went right out and got the audio book shortly after I finished reading.
I wanted someone to tell me the story again while I concentrated on trying to identify foreboding clues to the big, climatic twist at the end.
I couldn't, which made it all the more fun.
Now I'm counting down to the release of the movie in the fall of 2011.
Movies and books have always been as much of my Halloween as costumes and haunted houses. There are more titles to talk about and I'm sure I've missed your favorites, so post them here or drop me a line at sue@blackgate.com.
That way we all have something to do until those little blighters start pressing our doorbells.