Short Fiction Roundup: World Fantasy Nominees
Short Fiction Roundup: World Fantasy Nominees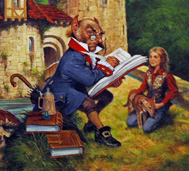 Locus reports the ballot of nominees for the World Fantasy Awards.  It's a little confusing.  I can't seem to find the ballot on the World Fantasy site, which does references the "2009" nominees and winners for last year (meaning these were for works published in 2008 that won at the 2009 convention). Locus refers the "2009 Nominees," by which it means works published in 2009 that will be awarded at the 2010 WF convention in October. Why this isn't on the WF site I couldn't say.  Now that I've cleared that up, here are the nominees in the novella and short story categories:
(Haven't read any of these.  In fact, for the entire ballot, the only thing I've read is The City & The City by China Miéville.  Maybe I get extra credit for reading some of James Enge's Morlock stories; his Blood of Ambrose is also a novel nominee.)
Novella
The Women of Nell Gwynne's, Kage Baker (Subterranean)
"I Needs Must Part, the Policeman Said," Richard Bowes (F&SF 12/09)
"The Lion's Den," Steve Duffy (Nemonymous Nine: Cern Zoo)
The Night Cache, Andy Duncan (PS)
"Sea-Hearts," Margo Lanagan (X6 )
"Everland," Paul Witcover (Everland and Other Stories)
Short Story
"The Pelican Bar," Karen Joy Fowler (Eclipse Three)
"A Journal of Certain Events of Scientific Interest from the First Survey Voyage of the Southern Waters by HMS Ocelot, As Observed by Professor Thaddeus Boswell, DPhil, MSc, or, A Lullaby", Helen Keeble (Strange Horizons 6/09)
"Singing on a Star," Ellen Klages (Firebirds Soaring)
"The Persistence of Memory, or This Space for Sale," Paul Park (Postscripts 20/21: Edison's Frankenstein )
"In Hiding," R.B. Russell (Putting the Pieces in Place)
"Light on the Water," Genevieve Valentine (Fantasy 10/09)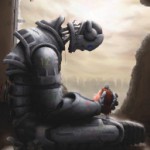 Also, Niall Harrison kicks off his "Short Story Club" with a discussion of "The Things" by Peter Watts.