Of storyline: games vs books
Of storyline: games vs books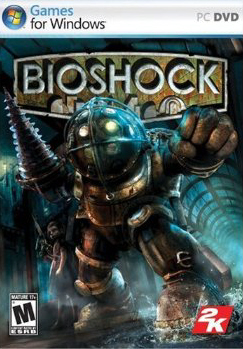 About 15 minutes ago, I turned in a story treatment for a forthcoming RTS game.  It's going to be a really good game no matter what sort of story it contains because it was created by one of the best designers in the industry.  But despite some progress, particularly in the FPS area with games like Bioshock, the storytelling in the games industry hasn't improved much since I turned down the chance to write the Starcraft novelizations more than ten years ago.  I cannot forget the glee with which the Blizzard rep talked about how the Queen of Blades would emit an evil laugh and exit the stage… the horra, the horra.  But with a few notable exceptions, it is clear that game designers still view the story as something to be bolted on after all the hard work of game mechanics and technological development have been done; one very good designer of my acquaintance actually just assigns whatever artist or programmer doesn't happen to be busy to pick up the story where the previous guy left off and carry on from there.
What is short-sighted about this is that it is the story, not the technology or the mechanics, that is at the heart of the brand.  There are vampire novels galore, but would Twilight be Twilight without its teen angst and sparkly vampires?  Would anyone watch True Blood were it not for the quirky charm of Sookie Stackhouse and the travails of her relationship with the supernatural community?  World of Warcraft didn't spring ex nihilo from the brow of Blizzard, its success was at least in part due to the development of what at first had been little more than a literal ripoff of Warhammer Fantasy Battles into a game universe containing a storyline that millions of gamers who played through Warcraft and Warcraft II knew well. 
Anyhow, it seems to me that as the market for professional storytelling dries up in the conventional book publishing arena, there should be increasing opportunities for the creative storyteller to find other mediums through which stories can be told.