Goth Chick News Mini blog: Midnight Syndicate's movie The Dead Matter coming July 30th
Goth Chick News Mini blog: Midnight Syndicate's movie The Dead Matter coming July 30th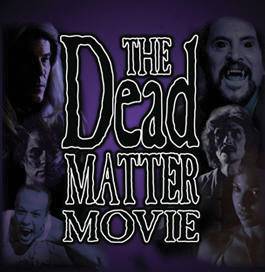 I've been telling you about this one for quite awhile and now it's finally here!
Our favorite gothic musician crushes at Midnight Syndicate are finally unleashing their original movie The Dead Matter at Hot Topics stores and on Amazon.com, available July 30th.
The media package retailing for around $20 will include the movie, the original motion picture soundtrack, and Midnight Syndicate's 13th anniversary greatest hits CD entitled Halloween Music Collection.
Ed and the boys made good on their promise and sent me a screener (or should I say screamer?) so I got an advance look.
Stay tuned for updates all week leading up to the big release date!