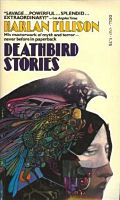 Sf Signal has an interesting discussion going on.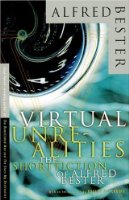 What single-author, non-"Best-of" collections of sf/f/h stories should be in every fan's library? You may choose between 1 and 10 titles.
Once again, the gaps in my own reading are extensive.
2 Comments »
Great topic! Here are my choices (in no particular order):

– DEATHBIRD STORIES by Harlan Ellison

– THE REALITY TRIP by Robert Silverberg

– DREAMS OF TERROR AND DEATH by H.P. Lovecraft (or substitute your favorite HPL collection)

– A DREAMER'S TALES by Lord Dunsany

– TALES OF ZOTHIQUE by Clark Ashton Smith

– THE NIGHTMARE FACTORY by Thomas Ligotti

– SEKENRE: BOOK OF THE SORCERER by Darrell Schweitzer (or substitute any of his other fine collections)

– BURNING CHROME by William Gibson

– THE THRONE OF BONES by Brian McNaughton

Thinking of my own list is bound to take far too much time that I should be devoting to other things…

But of course I just can't leave well enough alone.
Leave a comment
You must be logged in to post a comment.
Black Gate Home