A Remembrance of Steve Tompkins
A Remembrance of Steve Tompkins
A little over a year ago, my friend John C. Hocking called me  to let me know that Steve Tompkins passed away.  I was on a family mini-vacation at the time, and, oddly enough, I am again on a family mini-vacation shortly after the anniversary of his death.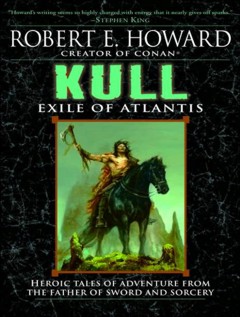 I wanted to point all of you to the fine series of articles over on The Cimmerian in remembrance of Steve, but I also wanted to offer a word of explanation. Neither John nor myself could claim to be close friends with Steve, though we were occasional correspondents. I had the pleasure to meet him in person once, and we sometimes traded information and opinions, for we shared many of the same fiction preferences, but I did not know him that well.
So why, then, was Hocking so upset that he called me to let me know, and why was the passing of this acquaintance so moving that I think about him from time to time even when it's not the anniversary of his death? Why are so many people still talking about a man that many of you may never have heard of?
It's because Steve was a phenomenal scholar of fantasy and heroic fiction/sword-and-sorcery and probably the most well-read person I've ever met — and he was also, simply, a really nice guy.
You have only to visit his archived essays at The Cimmerian to see that talent, or his good natured spirit. You also can flip through the essays he drafted in many other places, not the least of which are some of the Del Rey Robert E. Howard volumes, including Kull – Exile of Atlantis. He was a genius.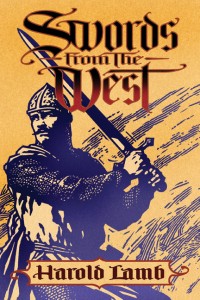 Scott Oden wrote that he thought of Steve as his ideal reader, and I can completely relate: I was really looking forward to Steve's thoughts on the recent batch of Harold Lamb reprints I oversaw, most especially Swords from the West.
There was a scene I drafted in my upcoming novel that I was certain would get a glad cry from Steve when he saw it — of course, when I wrote that, I had no idea the novel would be seeing print, so I suppose, like Scott, I was imagining Steve as my ideal reader. If he liked it, then I was doing the job right.
In recent months I think I felt Steve's absence most strongly when I was drafting the concluding essay to the upcoming Del Rey Robert E. Howard historical collection. Had he lived to read Swords from the West so that he could compare Lamb's crusader work with Howard's, I'm certain Steve would have perceived far more connections than I and, further, would have drawn parallels to other literature unknown to me.
I do not mean to belittle myself — I am proud of that essay. But I did not do with it what Steve could have done. God knows, if Steve had still been alive and I'd still been asked to write the article, I would have run the thing past him for his feedback. It could only have been better for his opinion.
Steve's passing at such a relatively young age has left an immense void for those of us writing articles in this field. We miss him, even those of us who knew him little, or not at all. His words still draw in fans to this day, and will continue to do so.
Requiescat in pace.