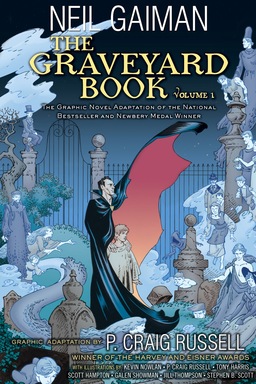 I've been a fan of P. Craig Russell's comic work since his adaptation of Michael Morcock's Elric: The Dreaming City first appeared in Epic magazine way back in 1979.
Russell did a lot of attention-getting work for Marvel, including Doctor Strange Annual #1 (1976) and a lengthy run on Killraven (1974–1976), before branching out as an independent artist. He returned to Elric several times, first with While the Gods Laugh (Epic, 1981), and Elric of Melniboné (1982–84), a limited series scripted by Roy Thomas from Pacific Comics.
He brought the character to First Comics with Elric: Weird of the White Wolf, and in 1993-95 he worked directly with scripter Michael Moorcock on Elric: Stormbringer (Dark Horse Comics). He also worked with my friend Mark Shainblum on The Chronicles of Corum, an ongoing series from First Comics, in the late 80s.
Russell's first collaborations with Neil Gaiman were the famous "Ramadan" issue of Sandman (issue #50, 1992), which helped inspire Howard Andrew Jones to create Dabir & Asim, and a story in the Sandman graphic novel Endless Nights. That led to Russell's first graphic adaptation for Gaiman, his novel Coraline (2008).
Now he's produced his most ambitious collaboration with Gaiman yet: a two-volume graphic adaptation of The Graveyard Book, the tale of a boy who's raised by ghosts in a graveyard. The first volume, just released, contains Chapter One through the Interlude, while the upcoming Volume Two contains Chapter Six through to the end.
Here's the book description.
---