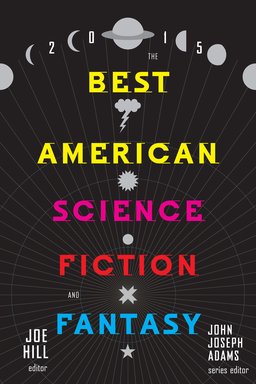 The Mariner Books Best American series is one of the more successful anthology series on the market. Their titles include Best American Short Stories, Best American Mystery Stories, Best American Essays, Best American Science and Nature Writing, and Best American Sports Writing.
This year for the first time they're adding an SF and fantasy volume, with John Joseph Adams as series editor. The editors are still selecting for the inaugural volume; the submission guidelines are here.
The Best American series is the premier annual showcase for the country's finest short fiction and nonfiction. Each volume's series editor selects notable works from hundreds of magazines, journals, and websites. A special guest editor — a leading writer in the field — then chooses the best twenty or so pieces to publish. This unique system has made the Best American series the most respected — and most popular — of its kind.
---