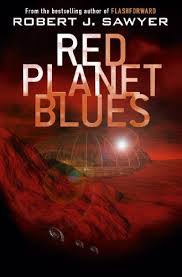 Last week I was talking about dystopias and satires, urban fantasy and paranormal romance, and further thought has led me to observe that genre can be a tricky thing. Of course, I was really talking about how definitions change and evolve, and how we all fight the changes we don't agree with. I didn't really talk about the difference between nouns and adjectives. I didn't mention that something can be dystopian, without being, actually, a dystopia. Or that something can have satirical elements, without being, technically, a satire.
After all, practically everything we read – or watch for that matter – has a romantic element, but that doesn't mean we're reading romance novels, or watching rom-coms.
Total aside: is there a rom-trag genre? Wuthering Heights, maybe? Rebecca? Truly, Madly, Deeply?
Anyway. I've actually had a romance novel published, so I think of myself as someone uniquely qualified to talk about that aspect of crossing genres.
As with any other genre, romance has characteristic conventions, but what really makes a romance novel a romance novel is that it tells the story of a very precise portion of the protagonists' lives. Specifically, it tells the story of how they met the person they love, and began spending the rest of their lives together. Other things are very likely happening to the characters at the same time. They have work lives, social lives, family obligations. They may have crimes to commit or solve. But if the main plot concerns their love life, then it's a romance. If there's also a mystery/crime, that means there's a mystery element, one that exists only to allow the characters to meet, interact, and so forth.
---