Black Gate Online Fiction: "Tsathoggua" by Michael Shea
Black Gate Online Fiction: "Tsathoggua" by Michael Shea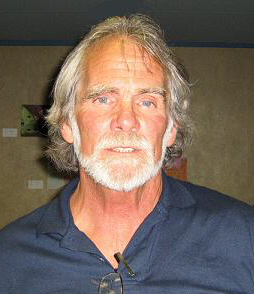 Michael Shea, one of the most acclaimed sword & sorcery and horror writers working today, brings us a chilling novelette of Lovecraftian horror.
Maureen had fallen asleep in her barcalounger, snug in quilts with the clicker at hand and Muffin curled on her lap. It was Muffin's gentle movements in her lap that awakened her. She had a vague sensation of small, light forms dispersing across her thighs…

Her wakening was hazy and slow, for she'd had one of her nice pills before she and Muffin settled down. She raised her head, so comfy and heavy. Yes, there he was in her lap, his adorable little muzzle thrust up inquiringly towards Maureen's face, and his little fawn-colored flanks so fluffy. But…

Maureen hoisted herself a little higher. Muffin blinked calmly back at her. But Muffy had no legs. No legs at all. Muffin was only his head, his fat fluffy little torso, and his tail. He looked perfectly sleek, like he'd never had legs… !

Maureen was utterly, albeit groggily, astonished.

And just then she felt a delicate movement across the slipper on her right foot.
Michael Shea is the World Fantasy Award-winning author of A Quest for Simbilis, The Color Out Of Time, Nifft the Lean, In Yana, The Extra, and the new Assault on Sunrise, among other novels. His collections include Polyphemus (1987), The Autopsy and Other Tales (2008), and Copping Squid and Other Mythos Tales (2010).
The complete catalog of Black Gate Online Fiction, including stories by Ryan Harvey, Peadar Ó Guilín, Dave Gross, Mike Allen, Vaughn Heppner, Aaron Bradford Starr, Martha Wells, Nina Kiriki Hoffman, E.E. Knight, C.S.E. Cooney, Howard Andrew Jones, and many others, is here.
"Tsathoggua" is a complete 12,000-word novelette of weird horror. It is offered at no cost.
Warning: This story involves mature themes. Reader discretion is advised.
Read the complete story here.