An Interview with Jeff VanderMeer
An Interview with Jeff VanderMeer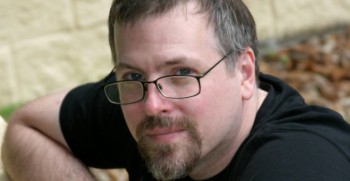 Are you interested in ominous cities covered in creeping, mysterious fungi? What about flamboyant narrators, noir and the New Weird? Yeah? Good. Sit down a spell and have a listen to a man who has written it all – Jeff VanderMeer. The two-time World Fantasy Award winner and creator of Ambergris talked a slice of time to Black Gate about music, new writers and a hep bit of miscellaneous more.
Black Gate:  What do you think are the three best, new albums to come out in 2011?
Jeff VanderMeer: That's tough for me because I haven't listened consistently to a lot of music. What I can tell you is that I'm really high on The Black Keys' El Camino, and the latest releases by Ringside, Three Mile Pilot, Steve Wynn, and the Rosebuds.
Who are three bands that you "discovered" in 2011 and now can't live without?
I really delved back into bands I already knew, for the most part. However, I can say I can't live without Murder by Death, Black Heart Procession, and the sadly defunct Pleasure Forever.
You have blogged about working with Murder by Death to create a soundtrack for Finch. How did you first find their music?
That's a really good question. I believe I heard a song from Red of Tooth and Claw, and just started to explore them more and more from there, picking up a lot of their back catalogue at the local CD store. I really love what you might call dark alt-country or Americana, stuff that's also very dynamic and atmospheric, and they fit the bill. They tell stories a lot, too, which I like.
What was it about their music that drew you to approach them about creating a soundtrack?
I was listening to their music a lot while I worked on my novel Finch, which while fantasy has a really dark noir side to it, and again their music really clicked with me. So since I'd been inspired while writing, I thought perhaps they might be inspired to do a soundtrack. I really think it came out beautifully — it's just a wonderful, wonderful CD. Sometimes I catch a track on Pandora and I think "what the heck is that amazing stuff?" and I look and it's from the soundtrack. They even reproduced a song by a band in the novel, using the same instruments.
What sort of music do you think Thackery T. Lambshead liked?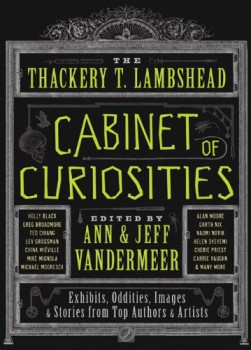 Wow. I've never thought about that before. I'm tempted to say more experimental classical, but he might also like a bit of jazz. But for all I know he was completely contemporary up until his death and loved the Beatles and Radiohead and all of that stuff.
If you were to gather musicians to be on a dream soundtrack for the Thackery T. Lambshed anthologies… who would be on your shortlist?
The anthologies are so broad that we could get a lot of different bands in. I think definitely return to Murder by Death and The Church (who did a soundtrack for my second Ambergris novel), along with Black Heart Procession, Murder City Devils (if they were still around!), Spoon, Radiohead, Robbers on the High Street, and…hmmm. So many possibles it's hard to narrow it down, but probably get Ray Davies to do a lot of it, to be honest. My co-editor and wife Ann would want XTC and British power pop in the mix.
The most recent Lambshead collection was The Thackery T. Lambshed Cabinet of Curiosities, is there another one coming down the line?
There are rumors of a Lambshead bestiary, but nothing we can as yet confirm or deny…
Who are three up and coming writers that you've recently anthologized that everyone should know?
Amal El-Mohtar is a really great new writer as is new Swedish sensation Karin Tidbeck, along with Micaela Morrissette. A couple who aren't new but really ought to be better-known are Karin Lowachee and Michael Cisco.
Similarly, what are three online journals that everyone should know about?
Collapse isn't necessarily online-only, but I think they do important work and I'm always fascinated by what they put together. The World SF Blog is doing very cool stuff, and do publish fiction. You can't go wrong with either the online version of Rain Taxi or the content that Conjunctions posts online. All the usual suspects I think people already know about, like Clarkesworld, Strange Horizons, and Fantasy Magazine.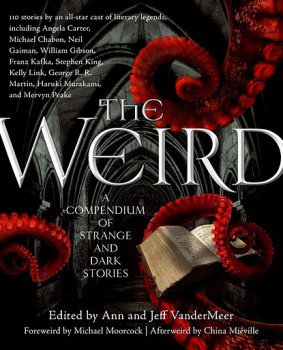 Speaking of online journals, the Weird Fiction Review is one of your new online endeavors. Why the focus on publishing nonfiction rather than fiction?
WFR is a joint enterprise from my wife Ann and me that aims to be an online repository of all things related to weird fiction, headlined to begin with by our massive 750,000-word, 100-year, 1,200-page overview of weird fiction, The Weird (Atlantic). We actually do run fiction, although at a somewhat slower pace than the nonfiction. We've published interviews with the likes of Thomas Ligotti, Neil Gaiman, Kelly Link, and Tanith Lee, features on Jean Ray, Leonora Carrington, and critical pieces by China Miéville, among others. Fiction has included Caitlin R. Kiernan, Jean Ray, Kathe Koja, Jerome Bixby, Steve Rasnic Tem, and much more. We've published several pieces of fiction in translation, as well, by Leena Krohn, Jean Ferry, and Michal Ajvaz.
What's been the biggest joy to come out of the WFR so far?
Just about everything, to be honest. We love weird fiction and we're in our element. We've also done so much research for The Weird and other reprint anthologies that it allows us to share a lot of what couldn't go into our books, as well as follow up on leads to bring readers a lot of things they cannot find anywhere else. We also have a brilliant site design by Luis Rodrigues that makes us look extremely good. Also, this sense of community — that people understand and appreciate that we're a nexus for all kinds of weird fiction and nonfiction. We're not an advocate for the Lovecraftians or the Ligottians, or European weird or any particular group, but for all of it. We're also operating at what we feel is an extremely high level of quality and readers appreciate that.
What about the biggest hardship?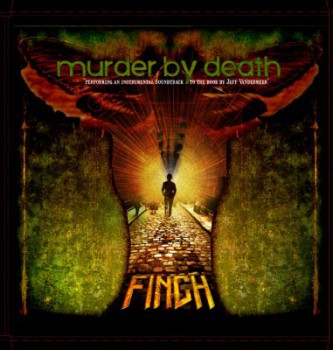 It does take a lot of our time, and the time of our many volunteers—your donations really do make a difference. We feel like it's a blessing for the most part, though, and we're happy to have added new columnists like Nancy Hightower, Edward Gauvin, Matthew Pridham, and more. I mean, who else but Gauvin could have brought us news of the Weird Questionnaire?
What was the last excellent book you read?
Hygiene and the Assassin by Amelie Nothomb blew my mind and made me re-evaluate certain aspects of narrative in my own writing. So did The Great Lover by Michael Cisco.
What about the next book you're dying to read?
I am just about three-fourths of the way through Murakami's latest, and one recent joy was getting to interview him. As for upcoming books, I have a whole bunch of novels from the Europa imprint that I want to make headway on. I also have finally picked up Tristram Shandy and hope to read it soon. I have more and more given up on trying to stay current with genre books and to instead pursue all kinds of other enthusiasms.
Finally, what do you look forward to working on in the new year?
My last novel was Finch in 2009, but I am currently finishing up work on a new one called Borne, as well as something called The Book Murderer and another novel called The Journals of Doctor Mormeck. In addition to writing Wonderbook, a unique visual guide to writing fiction from Abrams Image.
---
For all things VanderWeird, click it over to Jeff VanderMeer's blog, the Weird Fiction Review or hey, how about buying a last minute holiday gift for the beautiful book nerd in your life, over by here.