Tangent Selects Six Black Gate Stories for its Best of 2010
Tangent Selects Six Black Gate Stories for its Best of 2010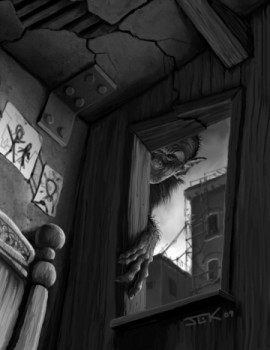 Tangent Online has published its annual Recommended Readling List, this year including six stories from our most recent issue, Black Gate 14:
"The Hangman's Daughter" by Chris Braak
"Devil on the Wind" by Michael Jasper and Jay Lake
"Red Hell" by Renee Stern
"La Señora de Oro" by R. L. Roth
"Destroyer" by James Enge
"The Natural History of Calamity" by Robert J. Howe
Congratulations to all!
Tangent Online is managed by Steve Fahnestalk, and published by Dave Truesdale. The complete Recommended Readling List is here.
Art by John Kauffman for "The Hangman's Daughter."