TKO: A Comic Book Publisher with a New Business Model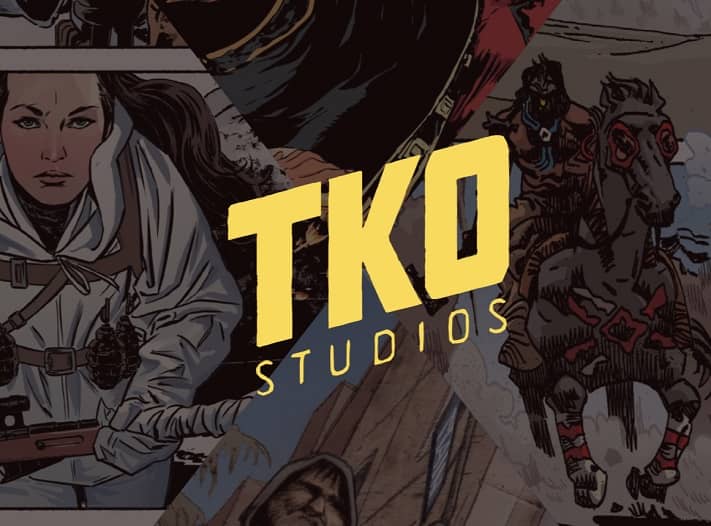 I get a lot of my comic news through podcasts, which means that (a) they're mostly interview-based and (b) it may take me a month or two to get to them. But on a recent road trip, TKO Studios, a new comic book company, was advertising on a couple of my podcasts and had interviews as well. They sound different. Let me go through the things that caught my attention.
First, the company releases all its first issues for free digitally, for anyone to download. This feels very savvy to me because comic books are expensive. Being able to try some for free really reduces the barrier to engaging. You can download the first issue of each of the four first series right here.