Birthday Reviews: Kelly Link's "The Constable of Abal"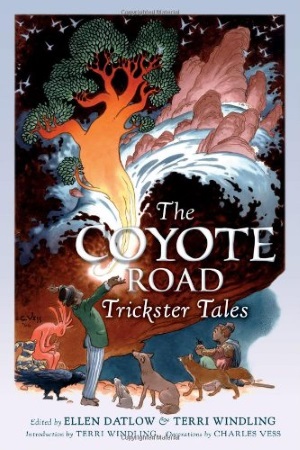 Kelly Link was born on July 19, 1969.
Link won the James Tiptree, Jr. Memorial Award for the story "Travels with the Snow Queen" in 1998. She won her first World Fantasy Award in 1999 for "The Specialist's Hat" and received a Special Award for her work, with Gavin J. Grant, on Small Beer Press and Big Mouth House in 2009. Link and Grant also won a World Fantasy Award for the anthology Monstrous Affections in 2015. Link won a Nebula Award for Novelette for "Louise's Ghost" in 2002 and in 2006 won two Nebulas, for the novella "Magic for Beginners" and the novelette "The Faery Handbag," the latter of which had won the Hugo Award the year before. In 2005, she, along with Ellen Datlow and Grant, won the Bram Stoker Award of The Year's Best Fantasy and Horror: Seventeenth Annual Collection in the first year she and Grant took over editorial duties from Terri Windling. "Magic for Beginners" was also the recipient of the British SF Association Award. Link received the Shirley Jackson Award for "The Summer People" in 2012 and her story "The Game of Smash and Recovery" received the Theodore Sturgeon Memorial Award in 2016.
"The Constable of Abal" was first published in Ellen Datlow and Terri Windling's The Coyote Road: Trickster Tales in 2007. Jonathan Strahan picked the story for inclusion in The Best Science Fiction and Fantasy of the Year: Volume Two and Link selected it for her story collection Pretty Monsters. In 2013, the story was reprinted in the July issue of Apex Magazine, edited by Lynne M. Thomas.
Ozma's mother, Zilla, is a con woman, a blackmailer, and someone who can see and bind ghosts, abilities which Ozma is learning from her. They lead a comfortable life in the city of Abal until Zilla kills a constable and they have to flee, although Ozma brings the constable's ghost with her as they make their way home.
Although Zilla claims they are returning to a home Ozma can't quite remember, she brings her daughter to the village of Brid instead, a lazy backwater filled with churches. Zilla takes a job as a cook to Lady Frelix and has Ozma masquerade as a boy. While in Brid, a town Ozma quickly learns to hate, her mother not only becomes more distant, but also begins to develop a completely different personality, hiding who she had been in Abal, much to Ozma's consternation. Given their new situation, Ozma's only companion is the ghost of constable she has bound to her.