Teaching and Fantasy Literature: Hefting the Dramatist's Toolkit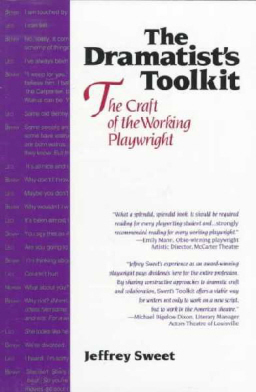 Here's a silly but common way to organize a creative writing program: The absolute prerequisite for any class that specializes by genre–and in this context, genre means the big divisions into fiction, poetry, and drama–is a general creative writing class that purports to introduce students to the the basics of all three genres in a fourteen-week semester. Assume your first class meeting is lost to administrivia, your last class meeting is a wash because students are packing out for their winter or summer holidays, and you'll lose one or two others to snow days or the flu. You have to give thirty–yes, thirty–undergrads a grounding in all the technique they may ever get in fiction in four weeks. All they may ever get of poetry, all they may ever get of drama–four weeks each.
Moreover, odds are that you're not a generalist yourself, any more than your students are. At least one of those mega-genres is going to be your weak spot, and now you have to prioritize all the technique you don't know in that weak genre to figure out what's most important to introduce your students to in the four weeks they'll spend trying to be, say, playwrights.
Fortunately for me, I knew a Real Live Playwright who helped me figure out what the most important basics were in her genre. She pointed me to Jeffrey Sweet's book, The Dramatist's Toolkit: The Craft of the Working Playwright. Sweet's book didn't make a dramatist of me, but it did illuminate what Joss Whedon and his writers were up to in all that crackling dialogue on Buffy the Vampire Slayer. As I studied the more uneven shows I loved, like Babylon 5 and The X Files, what separated the glorious episodes from the episodes that fell flat was much easier for me to pinpoint. When I turned my hand to fiction again after a decade as a poet and scholar, most of what I got right was the result of using Sweet to dissect Whedon.
So, what are the tools in that toolkit? And which are the ones we need?