The Public Life of Sherlock Holmes: Solar Pons – Who Needs a Hard Boiled Detective?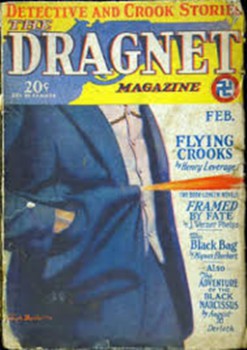 Solar Pons has already made several appearances here in The Public Life of Sherlock Holmes. And previously, I wrote that Rex Stout's Nero Wolfe is my favorite detective series of them all. So naturally, I found a way to link them together into one post. Barely.
Now, August Derleth was a born-and-raised Wisconsin boy, enamored with Sir Arthur Conan Doyle's tales of the great Sherlock Holmes. He wasn't much different than an awful lot of American youths in the nineteen twenties.
Except, the enterprising Derleth wrote to the author and asked if there would be any more stories. Doyle, not the friendliest person in regards to his meal ticket, did have the courtesy to send back a reply in the Fall of 1928,  saying that he was finished with Holmes.
Not discouraged at all, the nineteen year-old University of Wisconsin student made a note on his calendar, 'In re: Sherlock Holmes', as a reminder to write a story in imitation of Doyle's creation. The date is lost in the mists of time, but August Derleth did in fact sit down and produce "The Adventure of the Black Narcissus" in one afternoon, starring Solar Pons and Dr. Lyndon Parker.
It appeared in the February, 1929 edition of Dragnet and Derleth would produce over seventy more tales before passing away in 1973. British author Basil Copper added over two-dozen more Pons stories with the blessing of Derleth's Estate.