Uncanny X-Men, Part 17 – 1976: Sentinels in Space and the Rise of Phoenix!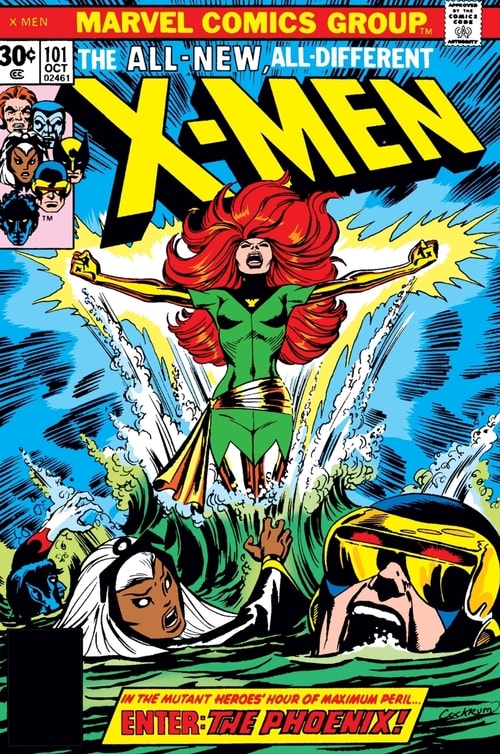 Welcome to part 17 of my quixotic reread of the Uncanny X-Men, beginning in 1963. I'm seeing how far I can go. Issues #97 to #101 are special for me because they loom large in my personal experience of collecting the backstory. This post covers a special period for X-Men and Marvel history too.
The introduction of Phoenix as the new incarnation of original x-man Jean Grey was a gigantic development, with impacts on the Marvel Universe that continue to play out in comics in 2020. An argument could be made that the creation of Phoenix was as significant an event as the creation of characters like Wolverine or the Silver Surfer. Each character opened up new kinds of stories to be told in the Marvel Universe.
Issue #97 (February, 1976) was created by Chris Claremont, Dave Cockrum with Sam Grainger on inks, whom I personally find too rough to catch the finesse of Cockrum's pencils. The issue opens with alien space ships and a huge space opera battle.