The Abuses of Public Domain Fiction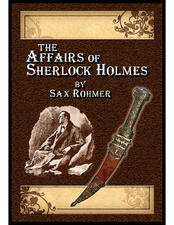 Public domain is a tricky issue. We all know the horror stories of a certain  bloodsucking literary estate who clings to the last remaining copyrights of their Victorian property and frequently demand exorbitant fees for usage in new works. There are also tales of a well-known property where a dubious claimant to the literary rights regularly files nuisance lawsuits and is often paid off by the big conglomerates just to avoid the hassle of dealing with the allegedly loopy individual in question. Both have generated their share of sympathy for the public domain cause.
Greedy bastards only interested in money and wealthy loons fighting to prove they own something they don't are certainly unlikable characters. I know a good number of publishers and writers who thrive upon reviving properties that have slipped into public domain. So long as too many cooks aren't in the kitchen churning out new soups with the same basic ingredients, it should be a harmonious situation that serves to keep the originals in print and grows fan interest in otherwise forgotten characters.