Rogue Blades Author: Robert E. Howard: A European Perspective
The following is an excerpt from Michael Moorcock's essay for Robert E. Howard Changed My Life, an upcoming book from the Rogue Blades Foundation.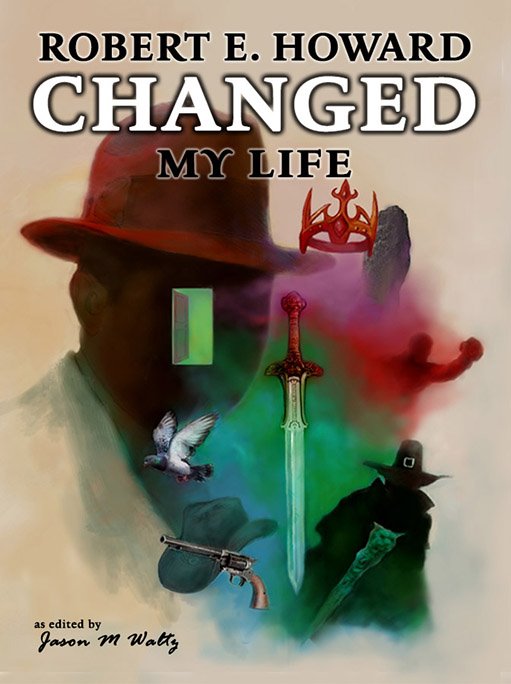 Robert E. Howard wrote directly in a tradition going back to the first great American hero Natty Bumppo and the first great American novelist, Fenimore Cooper, who shared the same puritanical suspicion of 'civilization' and authority with Conan and most of Howard's other heroes. Based firmly on the legend of Daniel Boone, already fictionalized in broadsheets and shilling shockers published everywhere in America and Europe, the Romantic American was soon established as a popular figure of fiction and folklore. Indeed, on occasions the American 'noble savage' often sold better in what would be considered over-civilized European nations than he did in his native land (where the reality might have been at closer proximity to readers in Saint Louis and Memphis than to those in London or Moscow). This explained the massive bestsellers featuring 'free spirits' often found in the Gothic novels which were frequently selling at the same time! Romance of this kind would often be pilloried by more sophisticated authors of the day but not by the likes of Robert Louis Stevenson, Alexandre Dumas or Karl May (whose Old Shatterhand continued his career, like the others, in films well into the 20th century).
After Mowgli, Tarzan, of course, was probably the most famous popular noble savage to sniff warily at the over-fed minions of a greedy and uncaring civilization and indeed, until he was rather poorly translated into a variety of romance languages in particular, Conan was not widely well-known in Europe outside Britain (where Howard's A Gent from Bear Creek had been published in 1937) until the 1970s via his Marvel Comics incarnations. In fact, he became better known in the UK than he was in the US, thanks to a young man in London named Tom Boardman, a popular figure at English fantastica conventions during the 1950s and '60s, who had begun his career in his father's firm at a very young age. His father liked publishing Westerns and Western comics in a very recognizable style, including a yearly hardback Buffalo Bill Annual with one distinctive artist doing all the drawing and writing all the scripts. He published through the Woolworth chain of stores a sepia reprint version of full-color comics from the Fawcett publishing chain. These fantasy comics revealed a niche in the market. He began to put out Captain Marvel, Ibis, Bulletman and a whole range of 'science heroes,' superheroes, and wizards. As a schoolboy I bought his publications wherever I could find them.
…