Warrior Women Watch-a-thon Part 2: The Middle Ground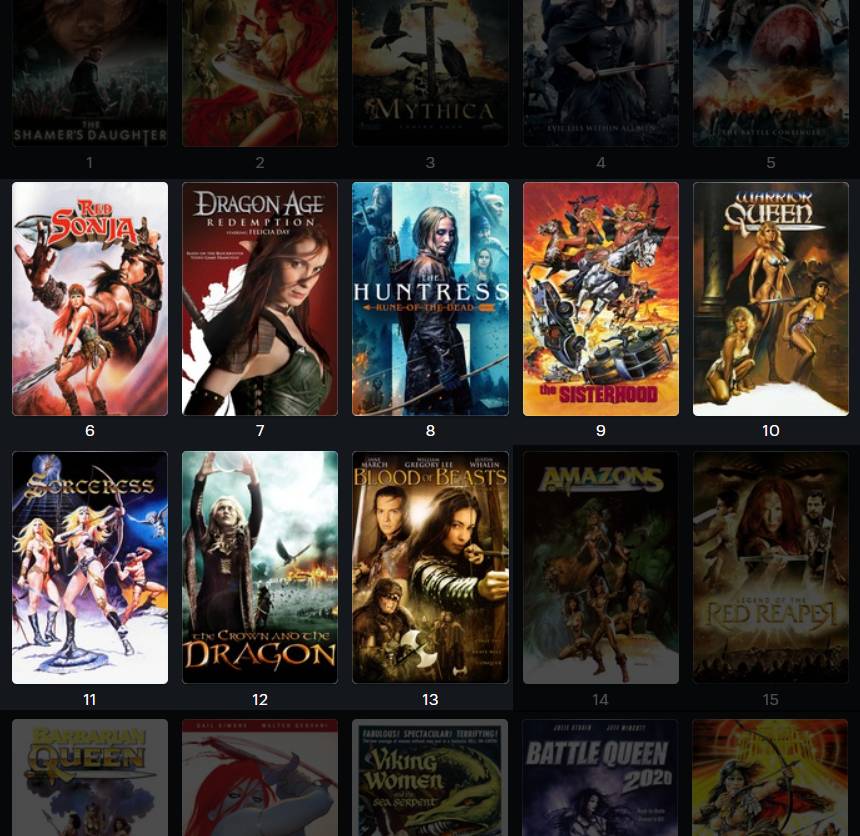 My look back on my Warrior Women film marathon continues with a clutch of movies that I don't consider terrible, but don't meet many of my requirements either. For a detailed rundown of the criteria I imposed on this project, see Part 1 here.
The first four in this group actually pass the Bedschel Test, but are still lacking in anything resembling practical armour. This group also includes a cheat film, as I had seen Red Sonja back in the day (and had mostly forgotten it), but I got around this using an entirely unnecessary loophole, which meant watching it in Spanish on YouTube with a translated transcription on my phone. Red Sonja still feels like a bit of a wasted opportunity and merely a vehicle for more Schwarzenegger flexing (who reportedly regards it as one of his worst films).