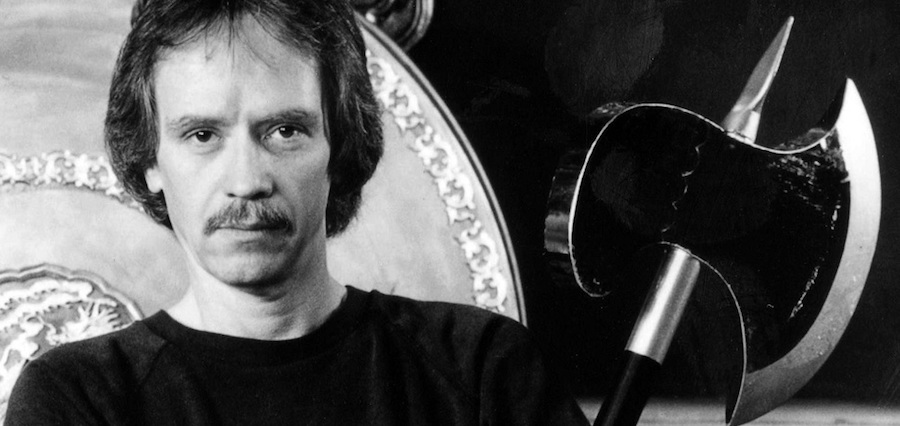 Two years ago this week, I posted a review of Dark Star, the first movie from director John Carpenter. Last month, I closed off my chronological amble through his theatrical feature films with a review of The Ward. To celebrate completing this 40,000-word-plus enterprise, I've put together a few closing thoughts on my five favorite John Carpenter flicks. Trying to do a complete list of the films from best to worst isn't an easy task: I'd end up with too many ties, too much second-guessing, too many regrets. Nor do I want to dwell on the negative at the end of this series — dealing with The Ward was negativity enough! So this here is nothing but praise coming from some guy who's only credential is "posts on a website."
Since I've been asked, I didn't include Carpenter's episodes of Masters of Horror on this series, or the anthology movie Body Bags. I won't rule out writing about these smaller projects in the future, but for the sake of this series, I've stuck to theatrical movies. If I did Body Bags, I'd also have to do Elvis and Somebody's Watching Me, and I just don't feel like it.
How tough is competition for the top slots in John Carpenter's career? Halloween didn't make my list! The director's most famous and influential movie, an unquestionable masterpiece — and I still couldn't make room for it among my five favorites.
Anyway, hop aboard the Porkchop Express … here are my Five Favorite John Carpenter films. Have you paid your dues, Ryan?
---