A Jaunt Through Clark Ashton Smith's Collected Fantasies—Vol. 3: A Vintage from Atlantis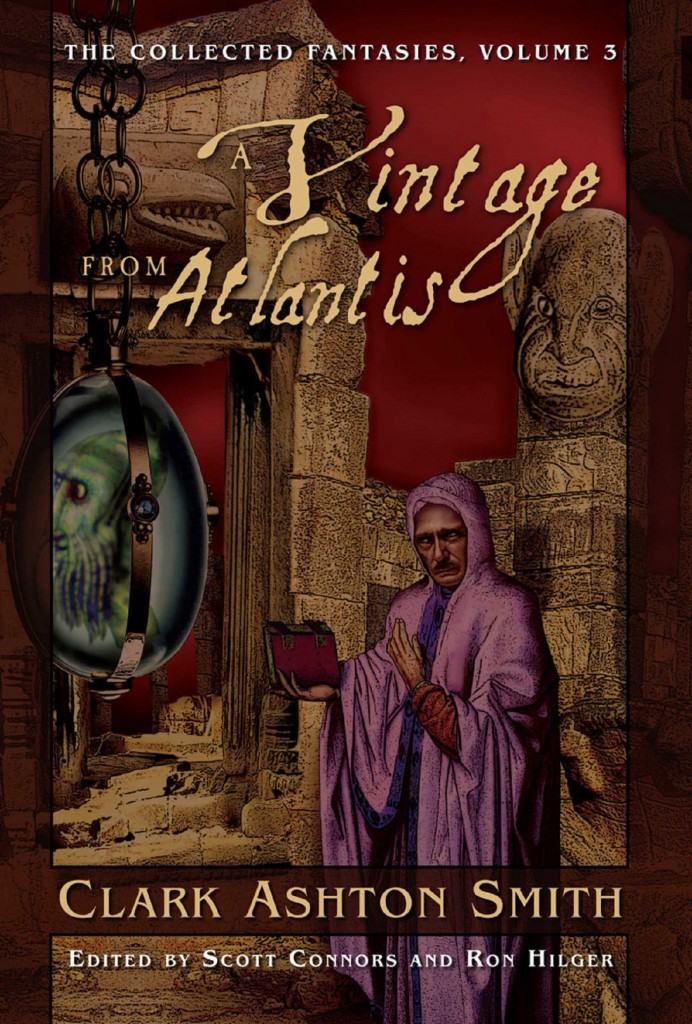 Horrible it was, if there had been aught to apprehend the horror; and loathsome, if there had been any to feel loathing. —"Ubbo Sathla"
Clark Ashton Smith was approaching his writing peak and fortunate to have multiple markets open to his best work during the period of the stories in this volume (1931–32). Three magazines were publishing him on the regular: Weird Tales, Wonder Stories, and Strange Tales. The situation didn't last; Smith suffered a slowdown when Strange Tales folded at the start of 1933. Without the Clayton Magazine, Smith lost a reliable alternative for whenever editor Farnsworth Wright at Weird Tales turned something down for being too outré or sexual. The deepening effects of the Great Depression pinched the surviving magazines and delayed payments. Wonder Stories, like any Gernsback mag, was dilatory enough with payments already. Although we're approaching the CAS apex in this and Vol. 4, the omens of the end of his fiction-writing days are already clouding the cerulean skies.
Boilerplate recommendation for The Collected Fantasies: If you're new to Clark Ashton Smith, these Night Shade editions aren't the best starting point. I recommend the Penguin Classics collection The Dark Eidolon and Other Fantasies for readers who want to get started with a collection of some of Smith's key short stories and poems.
Contents
Vol. 3 contains stories written over a little more than a year: April 1931 to June 1932. Each is listed with its original date and place of publication, sometimes in a modified form different from the corrected text the editors include here. Unlike previous volumes, every story reached professional magazine publication within a few years of composition, with the exception of "The Double Shadow," which Smith self-published.