The 4th International Science Fiction Conference, Chengdu, China, November 2017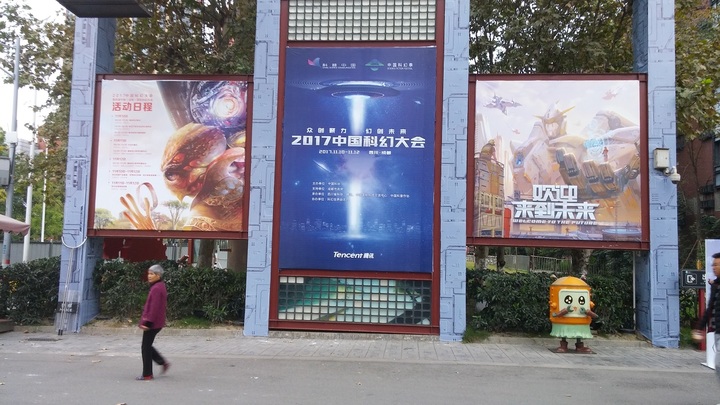 I've been cataloguing some of my Paddington-the-Bear adventures in 2017. This year was the first time I went to New York (see A Babe in the Woods: Derek's Literary Adventures, and Questing in New York! NYCC 2017). I had some other secret adventures this fall that I haven't blogged about, but recently I had a bigger adventure!
For the first time ever, I was invited to a literary conference to be an Author Guest of Honor. It was the 4th International Science Fiction Conference in Chengdu, Sichuan, China. It was sponsored by SFWorld, a Chinese magazine and book publisher, with media and tech giant Tencent as one of the sponsors. I was one of about a dozen foreign authors and editors in attendance. Here's a shot of some of the billboards outside the event.