Talking Tolkien: Philosophical Themes in the Silmarillion – by Joe Bonadonna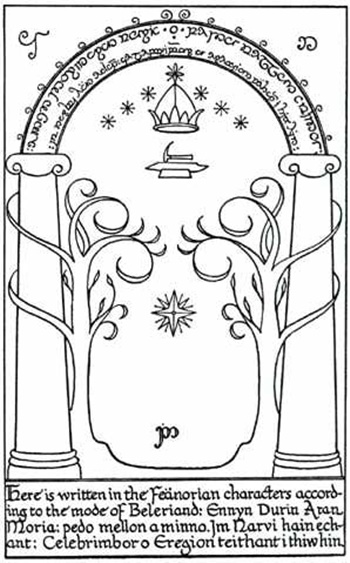 We kicked off Talking Tolkien with Joe Bonadonna, and he's back! After looking at religious themes in The Lord of the Rings the first time around, it's philosophical ones in The Silmarillion. Joe does the heavy lifting – I'm just a pretty face. As with his first essay, he wades into pretty deep waters. Joe has guested for my 'A (Black) Gat in the Hand' Pulp series, and I'm thrilled he wanted to Talk Tolkien. He even recruited two of our contributors. Read on, and thanks, Joe!

First, I want to reiterate that I am most definitely not an expert on Tolkien's writings and his history of Middle-earth. Naturally, I've read The Hobbit, The Lord of the Rings, and The Silmarillion, as well as Smith of Wooton Major, Farmer Giles of Ham, and The Children of Hurin. But I haven't read anything else Tolkien wrote. Thus, I'll only be scratching the surface here.
My sources used in research, from which I quoted passages, are: Ruth S. Noel's The Mythology of Middle-Earth, Robert Foster's The Complete Guide to Middle-Earth, Paul H. Kocher's Master of Middle-Earth, William Ready's Understanding Tolkien, Humphrey Carpenter's Tolkien: The Complete Biography, and the Tolkien Gateway website, as well as The Hobbit, the appendices in The Return of the King, and The Silmarillion itself. Please note: although the titles of Kocher's, Noel's and Foster's books use a capital E for "earth," I will use Middle-earth as Tolkien himself did. All that being said, I just wanted to clear the air so you good folks who are reading this will know that I am by far no scholar or expert on all things Tolkien. I'm just here to share an old college essay with you.