What I've Been Watching: September, 2022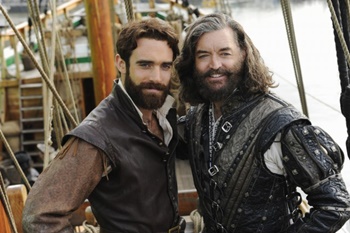 We've just wrapped up another successful summer run of A (Black) Gat in the Hand. What? How do I know it was successful? Because it didn't get canceled, that's how. It was also, unanimously, hands down, the favorite pulp series at Black Gate this summer. So… what now? Yes, it was the ONLY pulp series this summer. I believe even this year so far. Totally beside the point.
Anywhoo…while I was immersed in reading and listening for the series (I didn't do any movies this year, I think), I was still watching 'stuff,' and reading non-Pulp stuff here and there. So, this week, I'm gonna talk about five things I've watched, lately. Next week, it will be five things I've listened to (audio books, radio plays).
I'm not necessarily a renaissance man, but as a friend once said of me, I'm more of a late medieval pretender.