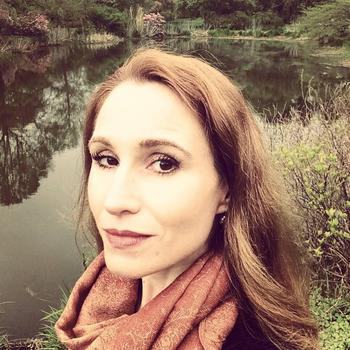 This week's Pro-Tip comes from Theodora Goss, a popular and multi-award nominated writer of fairy tales and poetry who teaches writing at Boston University and the Stonecoast MFA program. She has been a finalist for the Nebula, Locus, Crawford, Seiun, and Mythopoeic Awards, as well as on the Tiptree Award Honor List. Her short story "Singing of Mount Abora" won the World Fantasy Award.
Do You Write for More Than One Medium or in More Than One Genre? Why?
Let's see, what have I written? A novel, which is coming out from Saga Press in 2017, with a sequel in 2018. Novellas, short stories, poems, essays. Some of my poems have been set to music, although they weren't intended as song lyrics. I've written a poem to accompany a work of art in an exhibit. I've even written academic articles. There are certainly things I haven't tried, but I'd like to . . .
Why do I write in different genres? Part of the reason is that for me, writing is half craft and half art. Writing in different genres lets me work on my craft: writing a poem, for example, will force me to pay attention to rhythms and the sounds of language, while writing a novel is an exercise in plotting, in constructing a more thoroughly realized world than I can create in a short story. Every genre requires something different from me, and writing in them all allows me to remain flexible, to practice my craft in a variety of ways.
The other part of the reason is that I love doing different things, just like a dancer who is trained in ballet but does modern and jazz, for the fun of it, to see what they will require from her, to rise to new challenges. I love new challenges! I haven't yet written a script or a screenplay, but who knows… maybe someday!
---