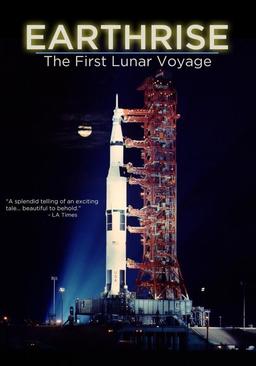 I've written two articles at this site about movies and documentaries that deal primarily with the Space Race years, which I define as 1957 (Sputnik) to 1969 (first Moon landing):
A Brief Guide to Space Race Movies
A Brief Guide to Space Race Documentaries
I thought I'd exhausted the supply of space race documentaries worth mentioning, but alas, I recently ran across two more.
Both are worth noting for the simple fact that they solve two problems I often see with this type of documentary. One is the tendency to cram too much into too little time, which means it's hard to go into any kind of depth in one specific area. The other is the tendency to rely on footage that's rather familiar.
Which comes with the territory, I guess, at least to an extent. If you're going to do a documentary on Apollo 11 you can hardly leave out the footage of Neil Armstrong's first step on the Moon. Ditto for many of the events that made up the ill-fated Apollo 13 mission.
But one can't help but suspect that there's a vast amount of footage from this era that we don't see much of. The following two documentaries seem to support that theory.
Earthrise: The First Lunar Voyage (2014)
It's safe to say that the best known space missions of all time — whether American or otherwise — are Apollo 11 and Apollo 13.
---