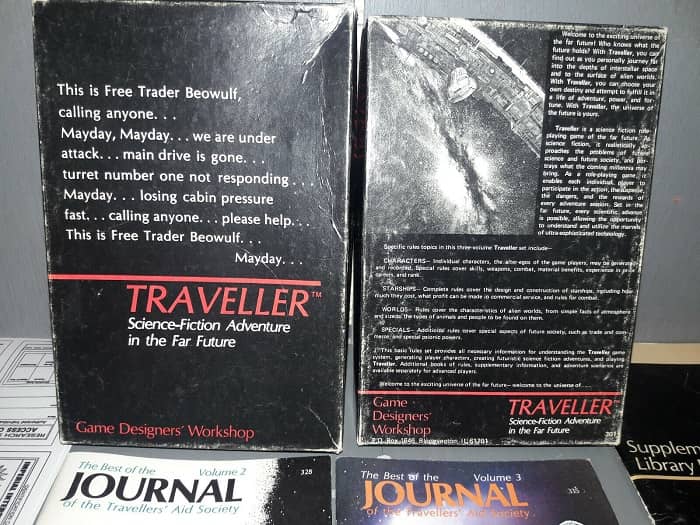 Classic Traveller box set (Games Designers Workshop, 1977)
Over at Tor.com, Howard Andrew Jones and I (under my pseudonym Todd McAulty, the name I use for fiction writing) have posted an article on Classic Traveller, a science fiction role playing game we both dearly love. Here's a taste.
Todd: It's fair to say that Classic Traveller was basically a '50s/'60s science fiction simulator. It was deeply inspired and influenced by the mid-century SF of E.C. Tubb, H. Beam Piper, Keith Laumer, Harry Harrison, Isaac Asimov, Jerry Pournelle, Larry Niven, and most especially Poul Anderson.

Howard: Classic Traveller was very light on setting—

Todd: To put it mildly!

Howard: —but it sketched the scene in broad strokes. Players adventured in a human-dominated galaxy riven by conflict, thousands of years in the future. The star-spanning civilization of that future looked an awful lot like the galactic civilizations imagined by Asimov, Anderson, Jack Vance, Gene Roddenberry and others.
The two of us had a lot of fun, but I have to say the article got a lot more interesting once E. E. Knight showed up to share some of his experiences at the gaming table.
---