Goth Chick News: Something To Sooth My Halloween Hangover…
Goth Chick News: Something To Sooth My Halloween Hangover…
Fresh off my extended holiday, along with an unwanted souvenir in the form of Covid, I tested negative just in time to greet the trick-or-treaters, most of whom rightly decided not to brave an early Chicago snowstorm. So, here I sit with approximately two pounds of fun-size candy bars and a serious case of the blues. Never in my history have I been away from home for most of my favorite month of the year, missed out on nearly all the local haunted attractions, and attended zero parties dressed in an elaborate costume. Yes I did it to myself, and I agree that boo-hoo'ing over three weeks in Europe is probably downright evil (and not in the good way). But though every day is Halloween around here, October is the centrum around which the entire Goth Chick News year revolves, and that said, there is only one thing to do.
Start counting down to next year of course.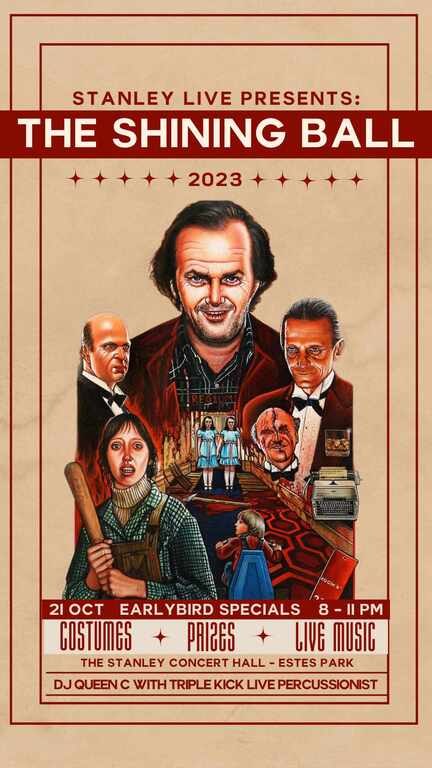 So, I have made the last 24 hours count. I have secured a location for my 2024 Halloween bash, booked the entertainment and the DJ, and confirmed plans to do something I have always wanted to do – attended The Stanley Hotel's "Shining Ball" next October. If you didn't know, The Stanley, in Estes Park, CO is where Stephen King was staying when he dreamed up The Shining. Not to be confused with the hotel where parts of the movie were filmed, The Stanley is a gorgeous property with a suitable level of creepiness that inspired King on multiple levels. I had the extreme pleasure of visiting it a few years back and have long since dreamed of attending their annual Halloween event, which I am now super excited to be doing next year.
And now, there is now additional icing on my proverbial pumpkin…
As I've mentioned here previously, this year William Friedkin's The Exorcist is celebrating its 50-year anniversary. Reviews are definitely mixed on the celebratory "sequel" which was released a few weeks ago. The Exorcist: Believer brought back both Linda Blair as Regan MacNeil and Ellen Burstyn as Chris MacNeil. It seems like people are either loving or hating it, with very little in between; with the hardcore fans being most of the haters. I didn't exactly hate it, but considering how ground-breaking the original was, Believer is an extremely pale comparison.
Which is why this is so incredibly cool.
A guy named Paul Davis, director of Beware the Moon: Remembering An American Werewolf in London as well as the films The Body and Uncanny Annie (both part of Blumhouse's anthology series Into the Dark), seems to have unearthed the holy grail for Exorcist fans. In honor of the film's 50th, Davis uploaded a 37-minute video to YouTube on Halloween where he shares 34-minutes of rare and never-before-seen outtakes from The Exorcist. Davis also provides a running commentary throughout, sharing context and additional info. This incredible video includes outtakes from the deleted Washington Sightseeing trip, the Spider-Walk, the legendary Pazuzu makeup test, and more.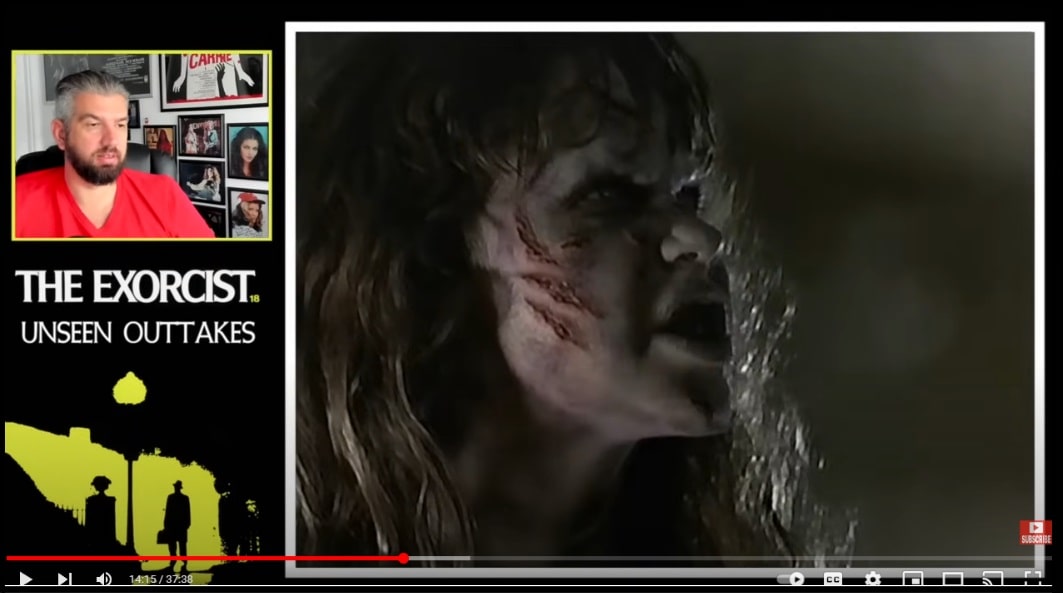 The video also includes footage from Linda Blair's makeup test, which interestingly looks a lot different that "possessed Regan" that appeared in the film. After watching this you really have to admire the then 14-year-old Blair and everything she had to put up with during the production. It's also a very interesting look at practical special effects and how those all came together 50 years ago.
This treasure trove of unseen footage has never appeared on any DVD or Blu-ray release, which makes me wonder how long it will stay up on YouTube when it definitely could be monetized in some manner. So, watch it here while you can.
And remember, only 363 days until Halloween…