Goth Chick News: The Ultimate October Watchlist from Peacock
Goth Chick News: The Ultimate October Watchlist from Peacock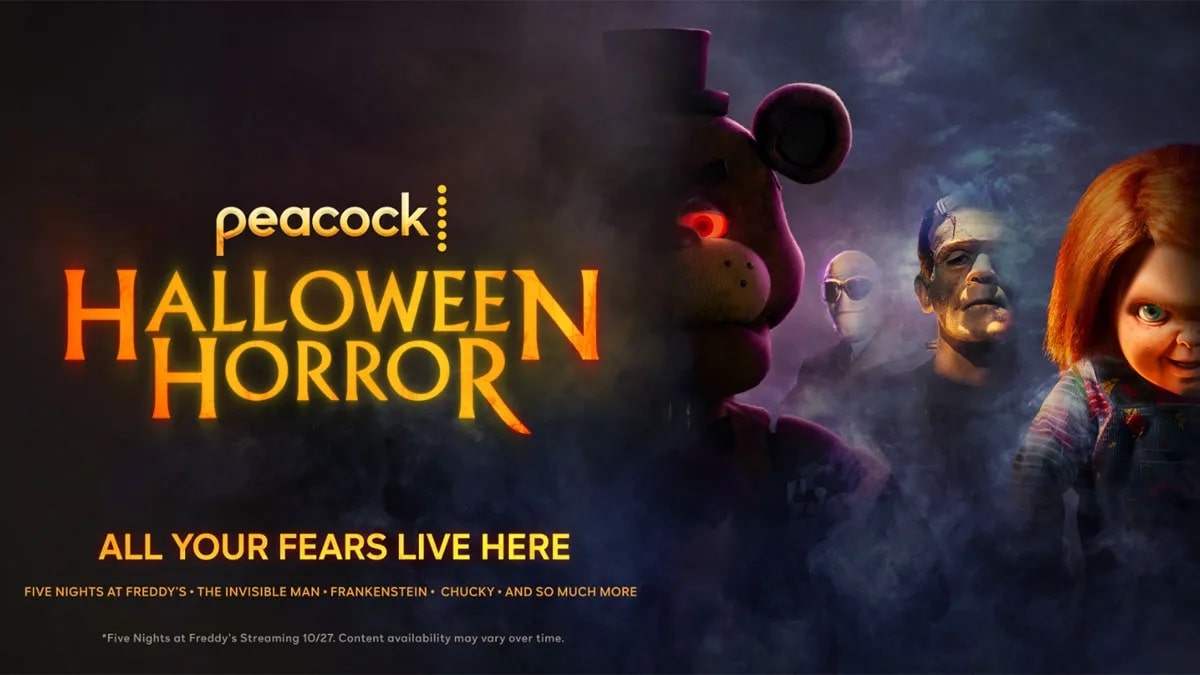 Spooky season is upon us and that means it's time to binge watch everything scary. From episodic favorites like American Horror Story and True Blood, to perennial films like Halloween (the original) and The Shining, the only thing better than filling up the month of October with all sorts of video goodness, is getting off the couch long enough to attend some haunted attractions. Though most streaming services pay some sort of homage to Halloween, I have to say I'm pretty darn impressed with the lineup being offered by Peacock TV for the month of October.
Now, the good news is that if you don't have Peacock, you can purchase it for one month only (I checked), without cutting into your PSL budget. The channel is offering a month of unlimited watching that includes ads, for $5.99 and an ad-free version for $11.99, which is cheap when you see the lineup of films the channel has teed up especially for us horror fans.

My intention was to publish the entire list, however, when I tried formatting it, I realized there were nearly 500 titles in what Peacock has named Halloween Horror. In addition to oodles of big-screen titles, the channel is hosting exclusive content such as John Carpenter's Suburban Screams, a genre-busting unscripted horror anthology series from the mind of the legendary director, writer, and producer. I also noticed all seasons of Elvira's Movie Macabre from the 1970s is available, all three seasons of Mr. Mercedes written by Stephen King, eight different Mummy movies, five Dracula films, Black Phone, and (oh joy, or rapture) Hitchcock's The Birds.
You can peep the entire glorious list for yourself here.

Goth Chick News will be on hiatus for the rest of the month while I chase ghosts around ancient Greece, Rome and Turkey. Unfortunately, Peacock isn't accessible outside of the US, but I own a significant collection of cloud-based horror films to keep me from being sad about missing all the month of October has to offer in Chicagoland.
Happy (early) Halloween to Black Gate readers everywhere.