One of the Best Swordfights in Fantasy: Dray Prescot 20: A Sword for Kregen by Alan Burt Akers
One of the Best Swordfights in Fantasy: Dray Prescot 20: A Sword for Kregen by Alan Burt Akers

Dray Prescot 20: A Sword for Kregen (DAW Books, August 1979). Cover by Richard Hescox
About 1979, while in college at Arkansas Tech University, I visited a local used bookstore and found a copy of A Sword for Kregen.
The great cover, drawn by Richard Hescox (who I got a chance to meet), had what looked like a human locked in a sword fight with a creature with four arms and a tail with a hand on it. The four arms immediately reminded me of the Tharks of Barsoom. No way I was leaving the store without that book. It only cost me $1.17. (The price is still written on the cover.)
The book proved to be Sword & Planet and had one of the best swordfights I'd ever read. And, the human hero turned out 'not' to be the best swordsman in the fight. I'd never imagined such a thing from reading Edgar Rice Burrough's Barsoom books and the works of Gardner Fox and others. I fell in love. And best of all, the cover said this was #20 of a series! I had a lot more good reading ahead of me, and I didn't know the half of it.
[Click the images for larger versions.]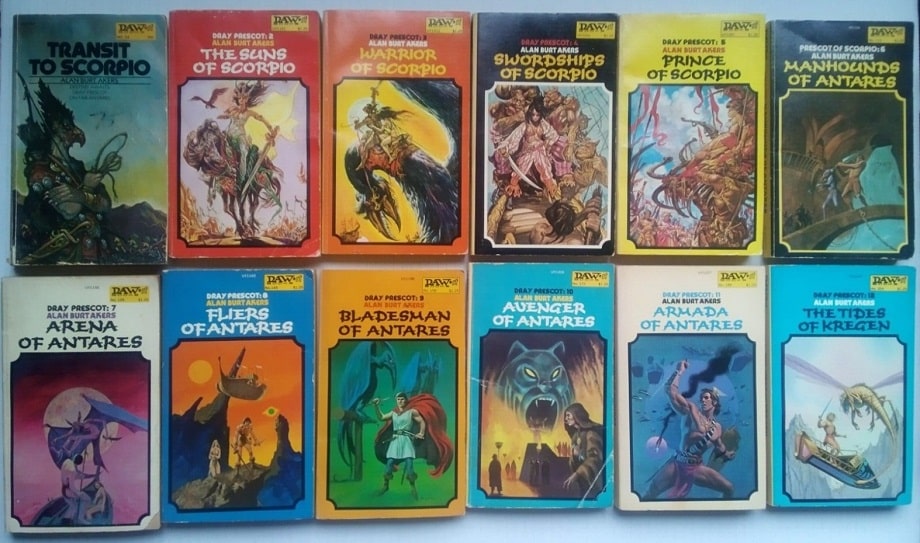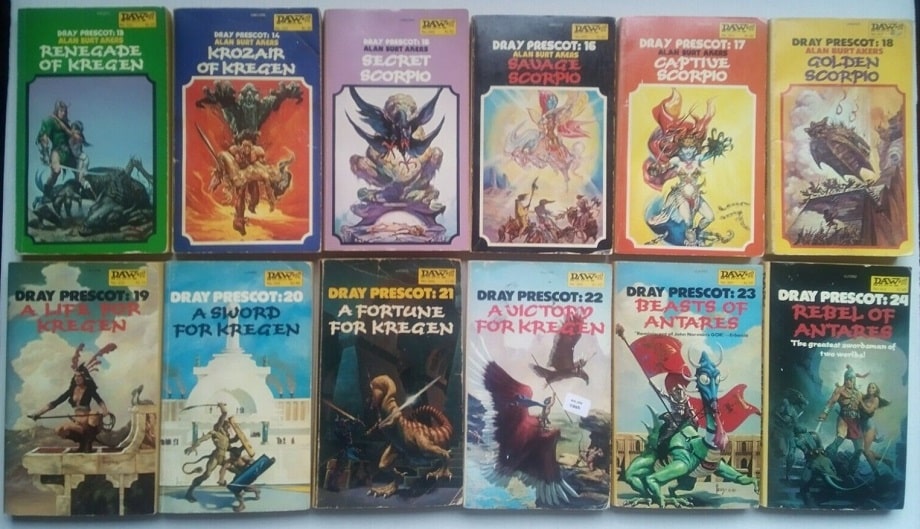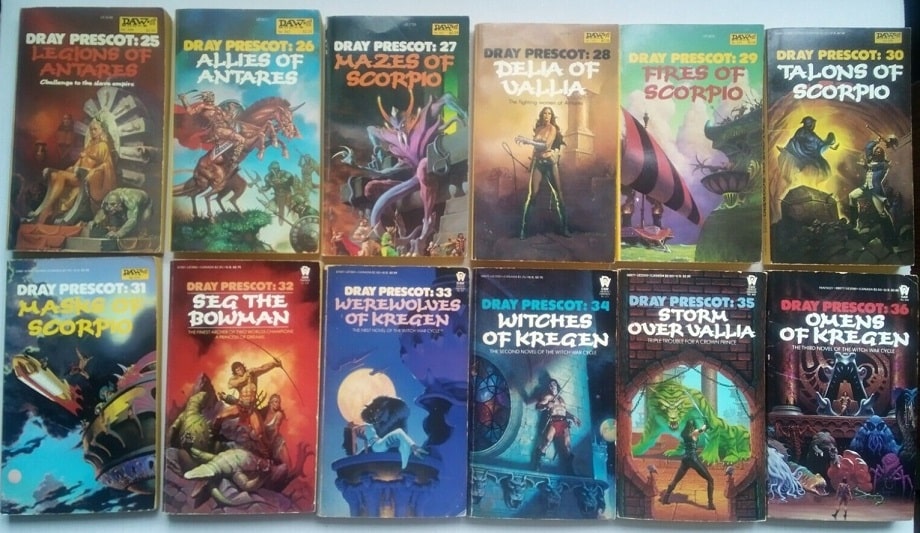 The first 36 volumes of Dray Prescot (DAW Books, 1972 – 1985). DAW published a total of 37.
The inside cover of the book claimed that the author was "Dray Prescot," "as told to Alan Burt Akers." Prescot was the hero so it was clear to me that Akers must be the author.
Edgar Rice Burrough himself had used a similar kind of frame to set up the first Barsoom books. I began searching for the series and even wrote to the publisher (DAW Books) to order more.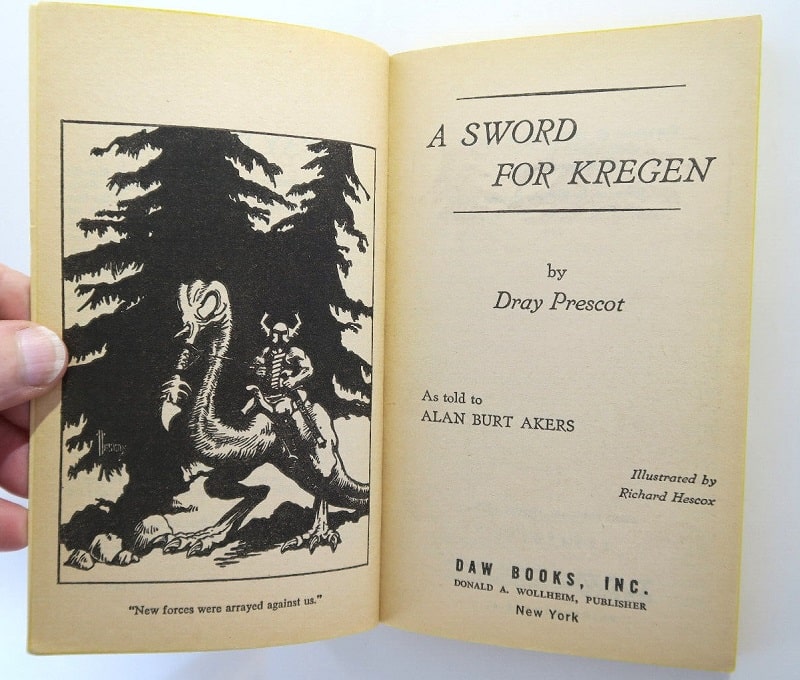 Interior art by Richard Hescox
Soon, I had a little cache of the series, which I tore through at a fast pace. It was quite a few years before I discovered that Alan Burt Akers was really a tremendously prolific British writer named Kenneth Bulmer.
The Dray Prescot series is the longest Sword & Planet series ever produced, and — I would argue — the most detailed. I'm going to spend several posts talking about it at the Swords and Planet League on Facebook.