Weird Horror #6 Now on Sale
Weird Horror #6 Now on Sale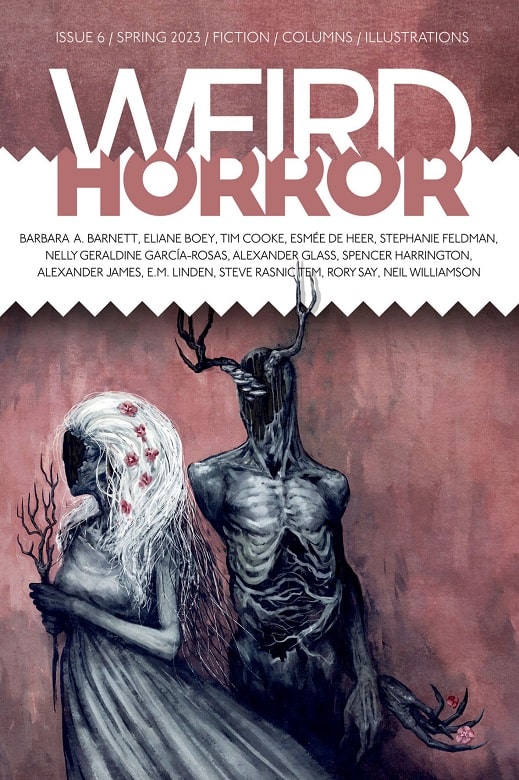 Weird Horror #6 (Undertow Publications,
March 14, 2023). Cover art by Asya Yordanova
The sixth issue of Michael Kelly's excellent magazine Weird Horror has arrived, and it's packed with deliciously creepy fiction and non-fiction from some of the most exciting writers in the business, including Simon Strantzas, Barbara A. Barnett, Neil Williamson, and many others — plus Steve Rasnic Tem's 500th story sale (!!!).
Michael has made many of the stories — and the fabulous accompanying artwork — available for free on the Weird Horror website, so there's no excuse not to check it out. Have a look below.
[Click the images for Weird versions.]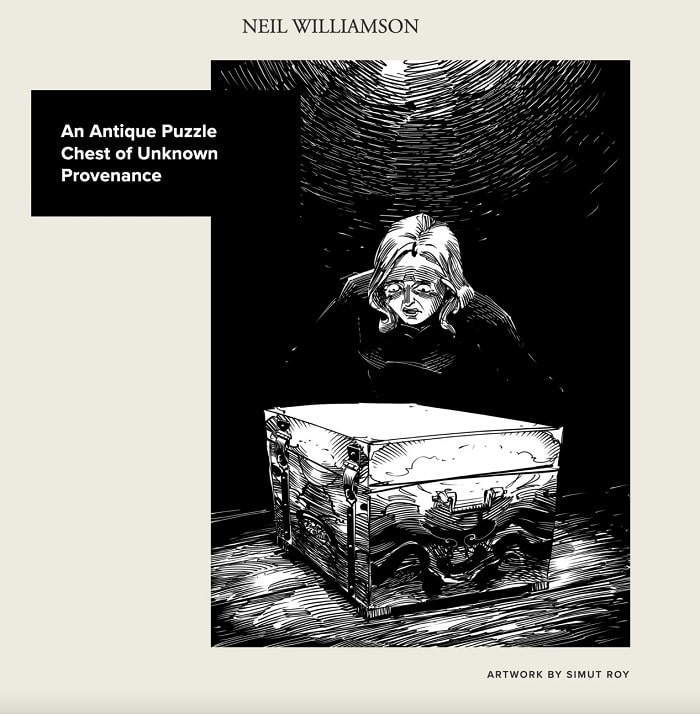 Art for Neil Williamson's "An Antique Puzzle Chest of Unknown Provenance" by Simut Roy
Here's the complete Table of Contents for Weird Horror #6. Links will take you to the free online version of the magazine, where you can read complete stories and articles.
On Horror, Simon Strantzas
Grey's Grotesqueries, Orrin Grey
"Farrow," Rory Say
"One Syllable, Rhymes with Sin," E.M. Linden
"The Healers," Alexander Glass
"Dead Maiden Chic," Barbara A. Barnett
"Subsidence," Steve Rasnic Tem
"An Antique Puzzle Chest of Unknown Provenance," Neil Williamson
"Hunger," Eliane Boey
"Repetitions," Tim Cooke
"Lullaby for the Unseen," Nelly Geraldine García-Rosas
"The Tumour Room," Alexander James
"The Ritual of the Labyrinth," Esmée de Heer
"The Getaway," Stephanie Feldman
"Flesh Burns Sweetly," Spencer Harrington
The Macabre Reader, Lysette Stevenson
Contributors
See all the details, and buy print and ebook versions here.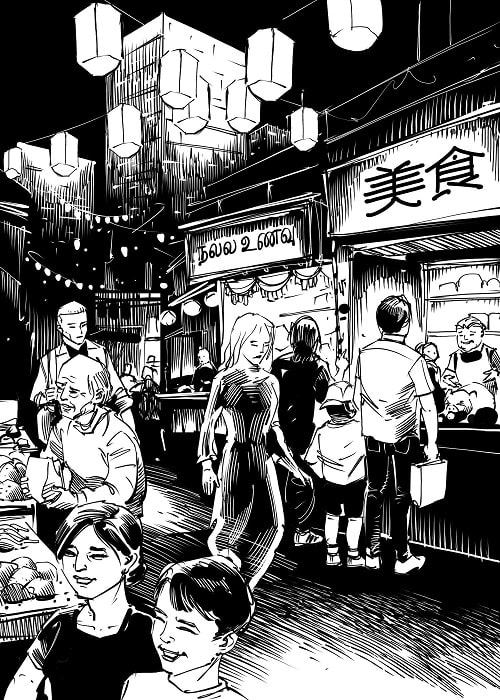 Illustration for Eliane Boey's "Hunger" by Simut Roy
Michael Kelly has a regular newsletter he sends to subscribers with updates and gossip. Here's his announcement on issue availability.
Hello Friends of Undertow Publications!

It's a happy day – issue 6 of Weird Horror magazine is officially released. We've crammed 13 new stories of the strange and uncanny into this stellar issue, plus our usual non-fiction columns, and illustrations.

Weird Horror magazine is truly a labor of love. Our fiction has been selected for reprint in 'Year's Best' anthologies and made the Locus and Nebula Recommended Reading Lists. It's a struggle to publish a magazine, and like most independent publishers one never knows what the future holds. For now, though, I hope you enjoy the latest offerings.

As always, we have the issue available direct from us in eBook and print. It's always best to purchase direct from us, but the issue is available widely at all the other online vendors in digital and print formats.

Our dear friends at Weightless Books have an exclusive 2-issue digital subscription. If you subscribe through them you get issues 6 (Spring) and 7 (Fall) at a discount.

Happy reading!!

-Michael
Sign up for the free Newsletter here.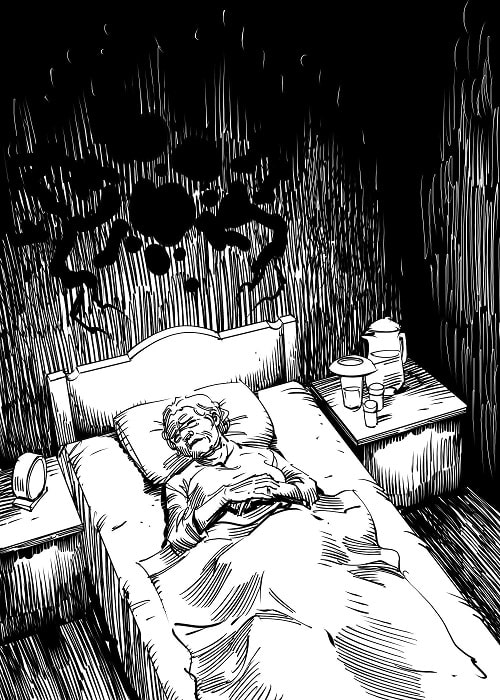 Illustration for Steve Rasnic Tem's "Subsidence" by Simut Roy
Weird Horror is edited by Undertow head honcho Michael Kelly. Issues are 84 pages, priced at $15 in paperback and $7.99 in digital formats. The magazine is published twice per year; you can order all five issues directly from the Undertow website.
You can also help fund the magazine directly by sending them a tip. I sent them $35 earlier this month, and if you love short horror fiction the way I do, I hope you'll consider sending them a few bucks too.
The line up for Weird Horror #7 has already been announced, and it's a very impressive list. Check it out below.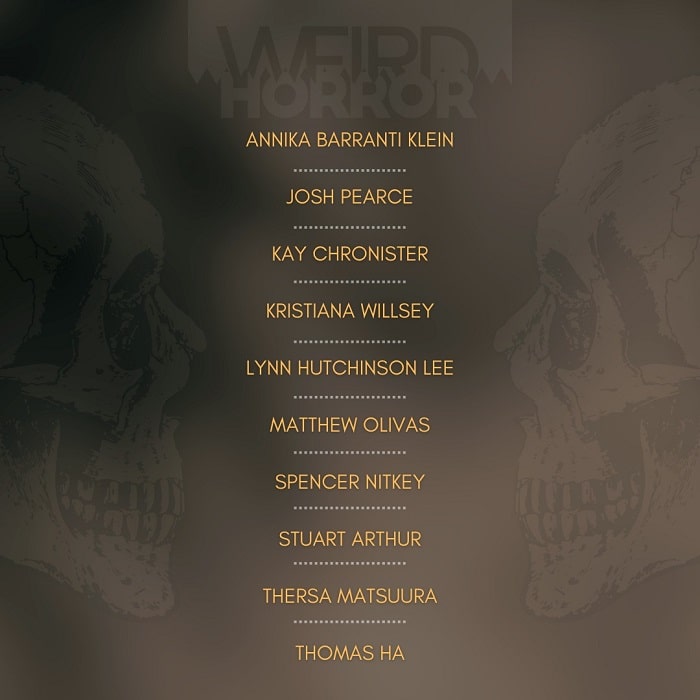 Contributors in Weird Horror #7, coming Fall 2023
We previously covered Weird Horror here:
Undertow Publications Announces Weird Horror Magazine
Weird Horror #3 Now Available
Give Yourself Some Weird Horror for Christmas
See all our recent magazine coverage here.