Senator, You're No Jack Kennedy. Continautors – Yes or No?
Senator, You're No Jack Kennedy. Continautors – Yes or No?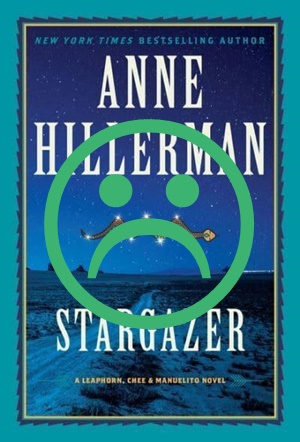 Official continuators of a literary series can engender mixed emotions. Some folks are happy to see more stories of a character they like – even if the creator has died. Others feel that only the original author should write that character and they should lie in the grave together.
Characters eventually enter the public domain. Though exactly when varies in different countries; and it's not always clear, regardless. But the rights holders (often the family of the author, or their Estate) contract with someone to continue the series. I have read several official continuations (though I still haven't gotten around to Ben Black's Philip Marlowe. And as I recall, Poodle Springs didn't do anything at all for me). I'm gonna talk about a few, with comments on the concept, mixed in.
Tony Hillerman/Anne Hillerman
Anne Hillerman had previously written some non-fiction when she took over her late father's Navajo Tribal Police series. The ONLY reason she is writing these books is because she owns the rights. Quite simply, her continuation novels are terrible. And are a bastardization of her father's books. I wish someone could prevent her from any more of them.
Anne completely transformed her father's series. She was not interested in writing more books in his style. Expanding from 'Leaphorn and Chee.' they are now officially 'Leaphorn, Chee, and Manuelito Novels.' She has completely shifted the emphasis to Bernie Manuelito. Chee is an emasculated husband who would be better off completely out of the books. They're now like Lifetime movies about Bernie and her issues with her mom and sister, and unhappiness with Chee's attitude at least once a book. It's exhausting read them.
Louisa Bourbonette is now so annoying, I wish that Leaphorn (who was actually lobotomized by a gunshot wound in the first two books) would dump her.
Stargazer (the sixth book) is the worst continuation novel I've ever read. Well, I actually, partly read. The first five books were bad, and that one was so terrible, I abandoned it part-way through.
Tony Hillerman is the perfect example of ending a series when an author dies; rather than turning it over to an unqualified continuator. She should have written her own books, not hijacked her late father's.
I wrote an in depth, three-part essay on Hillerman and his series. It's my favorite police procedural. And The Fly on the Wall is one of my favorite novels. He was a fantastic writer. His daughter should keep her hands off the Navajo Tribal Police. Period.
Rex Stout/Robert Goldsborough
Okay. Moving on. After Rex Stout died, Robert Goldsborough wrote a continuation novel for his mother, who was a Nero Wolfe fan. It found its way to the Stout Estate, and he became the official continuator.
He wrote seven Wolfe novels, which I like. I have re-read them each several times, and they're good. He then took a nineteen year break from Wolfe. He has since written nine more, with a tenth coming out later this year.
Quite simply, the books weren't the same after his break. He doesn't write like Stout anymore (and the serious aversion to contractions is jarring), and the books mostly got worse. Book fourteen, Archie Goes Home, was the worst continuation novel I'd ever read, until Stargazer surpassed it (see above).
I regularly recommend his first fun of seven pastiches to folks who want more of Wolfe. They're good. But that nineteen year layoff did 'something,' and I'm only now reading the most recent book, a year later. Archie Goes Home was so bad, it was the first Wolfe I didn't buy in physical format. I only have the ebook. Same with Trouble in the Brownstone (which, to be fair, seems to be better). But the series is a FAR cry from Stout, and I don't think it's good Wolfe or Archie.
Full disclosure- I write Wolfe fiction and non-fiction. You might feel the same way about my stuff. I'm not trying to denigrate Goldsborough, or make myself look superior. I'm always totally honest here at Black Gate. I like his early stuff. But not his later stuff. Links to all my Black Gate Wolfe stuff can be found here.
Agatha Christie/Sophie Hannah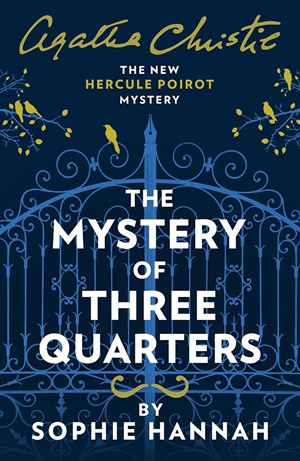 I'm a Hercule Poirot fan, though not much else of a Christie fan. Mystery writer Sophie Hannah was selected by the Christie Estate to write more Poirot novels. She has written four so far.
I like the Poirot short stories much more than the novels. I feel like the novels are for the most part, too slow. I feel the same way about Hannah's continuations. They are good, but I haven't re-read any yet. They feel long and slow. She voices Poirot and Hastings pretty well, which is really the key. And I think the Mystery of Three-Quarters was a nifty plot – it's my favorite of the bunch.
Hannah has done a good job overall, and I'll keep reading them. For comparison, I think Goldsborough's first run of Wolfe novels were better than her Poirots. But both series are worth reading.
Robert E. Howard
There have been MANY official continuation novels of Howard characters, as well as completion of his unfinished stories. Solomon Kane, Red Sonja, and of course, Conan. I've written several posts on Conan pastiches. All of my REH writings can be found at this link.
There are very bad Conan novels and short stories; okay ones, good ones, and a few very good ones. And some new ones are coming out now.
The one thing I find interesting, is I haven't read any that read like Robert E. Howard. Some do capture the character, but nobody writes in REH's style. I make that point, because there people who write Sherlock Holmes and Solar Pons stories, and they sound very much like Arthur Conan Doyle, and August Derleth. As I said, I think that Hannah does a nice job of sounding like Christie. And Goldsborough's first run does a decent job of sounding like Stout.
But no Conan book I've read made me think, 'That sounds just like Howard.' He seems to be too hard to capture. But I do recommend some of the continuations by John Maddox Roberts, Howard Andrew Jones, John Hocking, and L. Sprague de Camp (my issues with de Camp are related to how he put down Howard to elevate himself – not most of his writings).
Clive Cussler
Cussler and Robert Ludlum were two of my favorite thriller writers. Cussler became a franchise and was 'co-writing' his series' with another author. I assumed he plotted out the story somewhat, with some notes, and turned things over to the other writer. And it worked. Kurt Austin, The Oregon Files, Isaac Bell, and the Fargo Files, all continued to be high quality. I'm behind on all of them, but I still enjoy the books and will continue to catch up as time, and my mood, permits.
I left out Dirk Pitt. I LOVED Dirk Pitt. I was such a huge fan. Cussler turned that series over to his son, Dirk Cussler. Who was no more qualified than I am. Actually, I might be more qualified. I read the first couple, and they were bad.
To be fair, the Pitt series started going downhill when Clive introduced Pitt's two children into it. But I could barely get through audiobooks of Dirk Cussler's books, and I quit the series. Kurt Austin is far better.
Maybe children of talented, established authors, should quit taking over their parent's series. Writing is not in the blood.
I can recommend every Cussler continuation series, except for Dirk Pitt.
Terry Pratchett
This one is a bit different. I LOVE Terry Pratchett's stuff (here's my list of Pratchett essays). His Discworld series is satirical fantasy as good as it's ever gonna be done. Brilliant.
I have not read the Tiffany Aching books, so leave those out of the discussion. Pratchett suffered, and died from, Alzheimer's. Unseen Academicals was the 37th Discworld book I read. And it was the first I could have done without. It just wasn't very good. The follow-up, Snuff was better, but still felt different.
I think that one of two things happened with Unseen Academicals. Pratchett's dementia greatly inhibited his ability to write, and he simply wasn't Terry Pratchett, amazing author, any more. I'm not gonna criticize him for that. It's tragic.
Or, his daughter wrote the book from his outline and notes. I don't know that's the case, but it's what I think happened.
I don't know if anybody can continue Discworld. Pratchett was pretty unique. But so was Douglas Adams, and Eoin Coifer did a pretty good job of emulating him in the Hitchhiker's continuation novel.
Thieves World/Lynn Abbey
Lynn Abbey went back to Thieves World for a novel and two short story collections, after the series had been dormant for a long period. I've ranted on Facebook about that. She burned down the original series, then pissed on it. I'm glad that her 'revival' didn't' last very long. I think it was a disgrace and she should be barred from touching the series again.
SOOOOO
If someone tries to write a continuation novel that emulates the original author, and does at least a reasonable job of trying to write in their style, that's fine. Some of the short stories in the Eternal Champion continuation collection were good.
But if the continuation doesn't evoke the original author's creations; or the characters don't resemble the originals, then better nothing new be written.
---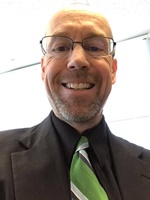 Bob Byrne's 'A (Black) Gat in the Hand' made its Black Gate debut in 2018 and has returned every summer since.

His 'The Public Life of Sherlock Holmes' column ran every Monday morning at Black Gate from March, 2014 through March, 2017. And he irregularly posts on Rex Stout's gargantuan detective in 'Nero Wolfe's Brownstone.' He is a member of the Praed Street Irregulars, founded www.SolarPons.com (the only website dedicated to the 'Sherlock Holmes of Praed Street') and blogs about Holmes and other mystery matters at Almost Holmes.
He organized Black Gate's award-nominated 'Discovering Robert E. Howard' series, as well as the award-winning 'Hither Came Conan' series.
He has contributed stories to The MX Book of New Sherlock Holmes Stories – Parts III, IV, V, VI and XXI.
He has written introductions for Steeger Books, and appeared in several magazines, including Black Mask, Sherlock Holmes Mystery Magazine, The Strand Magazine, and Sherlock Magazine.