Goth Chick News: Constantine 2 is Finally (Almost) a Reality
Goth Chick News: Constantine 2 is Finally (Almost) a Reality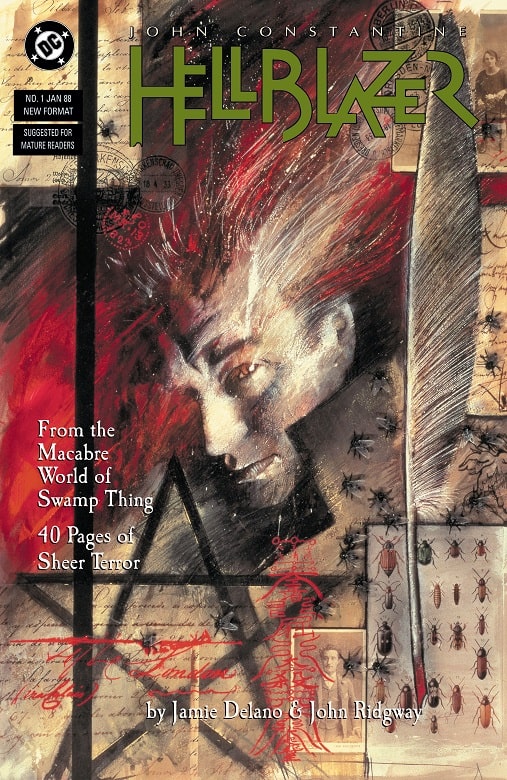 Cover of Hellblazer #1 (January, 1988.). Art by Dave McKean
Everyone has a couple. You know, the movie or movies that serve as your mental comfort food. In the same way that you might long for Mac and Cheese or a PB&J when the world gets on your nerves, I bet you have movies you rewatch for the same reason. When asked, some of my day-job coworkers mentioned When Harry Met Sally, the original Star Wars, and Anchorman as films they put on to lift their spirits.
As you could probably guess, my go-to movies are slightly left of center. My top three in no particular order are Jaws (1975), the first Blade (1998) movie and Constantine (2005). I haven't looked too closely as to why these stories provide me such a soothing mental distraction, or even what they have in common. But thankfully they are all streaming because I damaged more than one DVD of each taking them with me when I used to travel long stretches for work. I mean, nothing says "sweet home Chicago" like Bruce the shark.
Whereas both Jaws and Blade had more than one sequel, such as they were, Constantine did not. Based on a DC Comics character who first appeared in his own comic Hellblazer in 1988, John Constantine would go on to star in 300 issues, earning him third place in Empire's 50 Greatest Comic Characters of All Time. So, it was not for lack of source material that we haven't seen Keanu Reeves reprising his rendition of the cynical, chain-smoking occult detective, until now.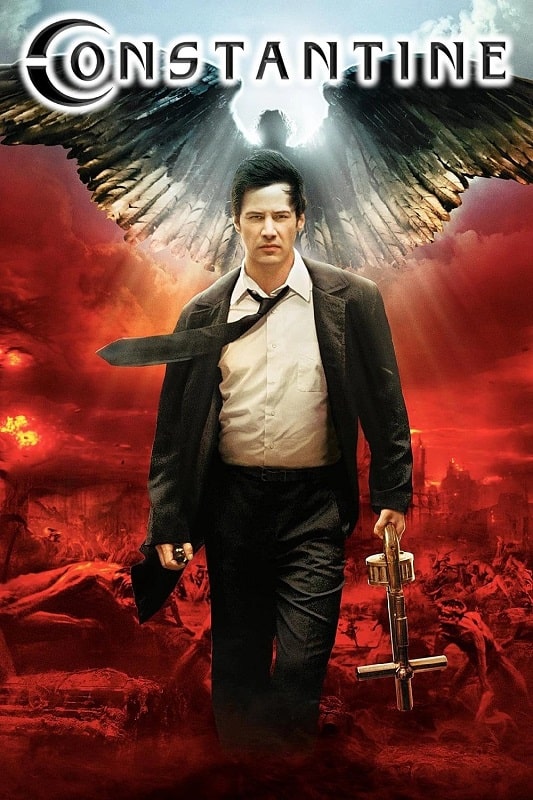 Deadline reports that Francis Lawrence is once again in the director's chair, having helmed the original film. Akiva Goldsman is also back writing the screenplay and according to him, JJ Abrams is collaborating, though that one kind of stumped me. Abrams had been creating a Constantine series for Warner Brothers which was supposedly scrapped back in September by WB in favor of a movie, once Reeves was officially on board. However, sources at The Hollywood Reporter state that the studio is still shopping the series around to other streaming platforms to produce, which might explain why Abrams is offering to help with the film.
I did a little digging to see if I could find out why we've had to wait nearly 20 years for another Constantine. What I found was a litany of typical reasons why some good ideas languish. It seems that originally, Reeves just wasn't interested in reprising the role (maybe he had just finished watching the last two Matrix movies), though by 2014 he was actively making it known he'd changed his mind.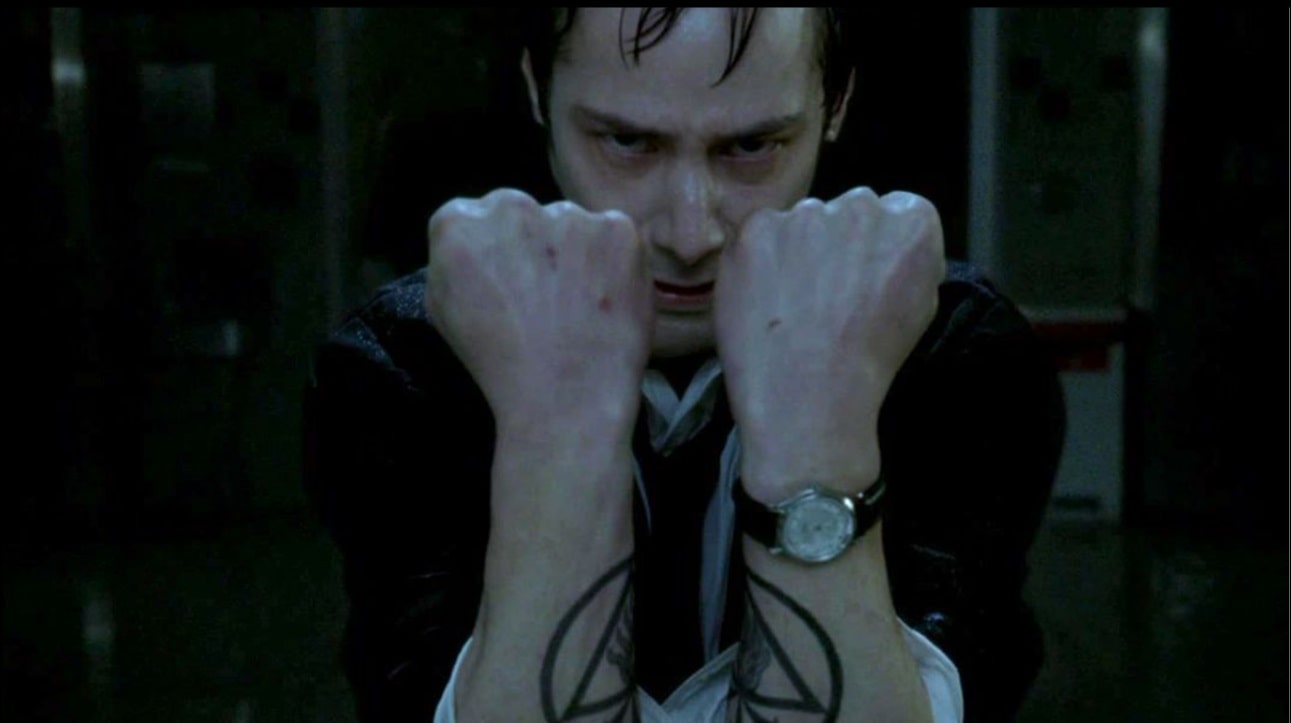 Keanu Reeves as Constantine
Also, apparently due to rather lackluster results from the first film, Lawrence just couldn't generate interest from any studio, in producing a sequel. The Hellblazer property didn't lay entirely dormant in the ensuing years. Constantine was made into a television series by NBC in 2014, which garnered fairly positive reviews. However, it never really found an audience and was canceled after just 13 episodes (I vaguely remember watching it, but that's about it). A failed TV show based on the same property doesn't exactly instill confidence that Constantine 2 would be a big box office draw.
So, what changed?
According to an interview with Collider in November 2022, Lawrence stated another reason it took so long to get the sequel off the ground was the fact that they had to navigate pre-existing plans for the character John Constantine, and work with the various properties involved in his existence:
It's something that we've been talking about since we made Constantine because we all loved it. So we've been talking about it, talking about it, talking about it. All the DC [properties], because Vertigo is part of DC, that sort of like the control of those properties got complicated with Warner Bros. with DC, with JJ [Abrams]'s deal, you know, all those kinds of things. There's a lot of complicating factors. So it was never Akiva, and Keanu, and I happen to be sort of convinced to do it. It was really trying to figure out how we can get some sort of control over the Constantine character again.
So apparently the stars have now aligned and Constantine 2 has an official page on IMDB. There isn't much there yet other than a fan's concept poster and the fabulous news that Peter Stormare is reprising his role as what might be the best rendition of Lucifer the last two decades.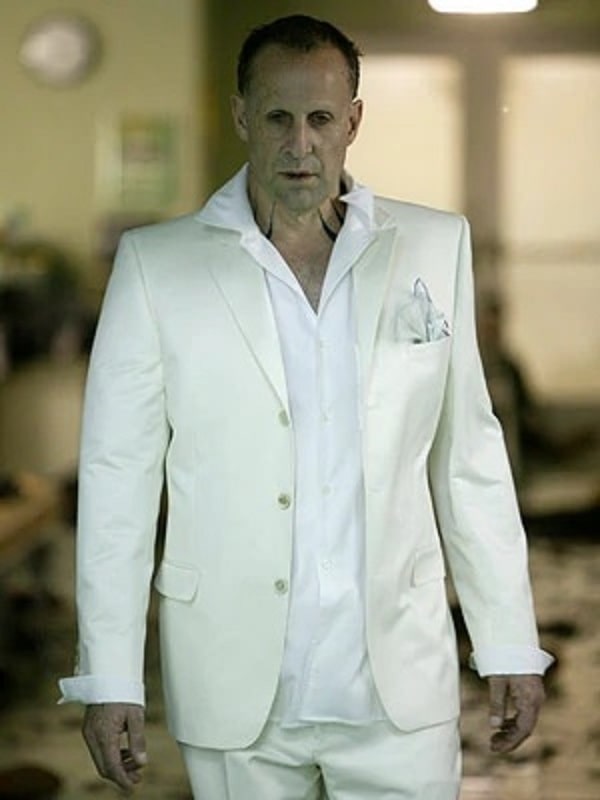 Peter Stormare as Lucifer
No word if any of the other original cast members are joining, at least not yet. It's too early to have even a tentative release date and as the script is still being worked on, there's not even a whisper about the storyline. As Reeves is back though, it seems likely it will be a sequel rather than a reboot.
It goes without saying that this one is on my list, however it eventually turns out. Constantine wasn't exactly a masterpiece of filmmaking, none of my go-to movies are, but it's the simple premise of good vs. evil (with good winning of course), that offers the proverbial chicken soup for my soul – which in retrospect is precisely what my top three films have in common.
So, what are your comfort-food movies…?