Random Reviews: "In the Company of Heroes" by Diane Duane
Random Reviews: "In the Company of Heroes" by Diane Duane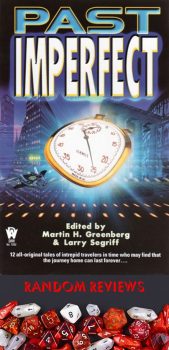 Diane Duane's short story "In the Company of Heroes" appeared in Past Perfect, one of the numerous anthologies Martin H. Greenberg co-edited for DAW Books, this time with Larry Segriff. Originally published in 2001, Duane's story is one of a dozen time travel stories in the book, and she reprinted it a decade later as the lead story in her collection Uptown Local and Other Interventions.
Robert Willingden is an incredibly wealthy and powerful man who has a hole in his life. Much like Charles Foster Kane, he lost the one thing he cared about as a child.  Unlike Kane, he knew exactly what happened to it. His parents had always denigrated his love of comics and he hid them in the attic, carefully retrieving them one at a time to read and then smuggle back to their safe spot until the night there was a fire in the attic. Although the comics made it through the fire, they were lost to a thief who used the hole in the attic caused by the flames to steal his treasure.
He hatched his plan when a priceless clock he owned was damaged. Taking it to a renowned clockmaker in Lucerne, Switzerland, the clockmaker, Uli, indicated the he did more than simply repair clocks and might be able to help Willingden stop the thief from ever having the chance to steal the long missing comics.
One of the problems with theme anthologies is that knowing the theme of the anthology often gives away the story. Since "In the Company of Heroes" first appeared in Past Imperfect, an anthology of "time travel, time paradoxes, alternate universes generated by someone changing a single event in the time stream…" it is evident from the beginning of the story that the mysterious trip Willingden sets out on, away from the prying eyes of his administrative assistant, is going to result in him traveling through time.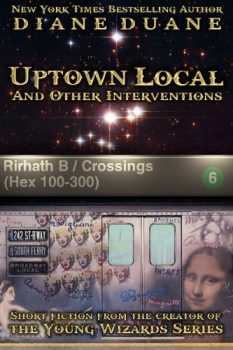 His purpose in doing so is slowly revealed in flashbacks as Duane is more concerned with establishing his relationship with Uli over the broken clock and his own need to wait until the time is right before putting his plan into motion. The eventual denouement depicting Willingden's travels through time is relatively predictable, although Duane does throw a nice curveball into the scenario.
"In the Company of Heroes" is wish fulfillment turned up to eleven. Not only does Willingden have a chance to revisit his childhood to try to correct a traumatic moment, but he has also become "rich, famous, and powerful," although Duane's introduction to him notes that none of those things make him happy. It is clear that the comics themselves aren't important to Willingden anymore, since he clearly has enough wealth to purchase replacements. It is the childhood that he perceives as having been stolen from him that is what he yearns for and the possibility of facing the person who has taken that from him.
In some ways, the ending of the story feels like a bit of a let down since Duane spent so much time setting the stage for Willingden's ultimate trip back in time. Even with the twist, there seems to be a certain inevitability to the story, which may simply indicate that she did an excellent job in burying the clues to the twist into her story and indicating that it may be a story that improves through multiple readings.
---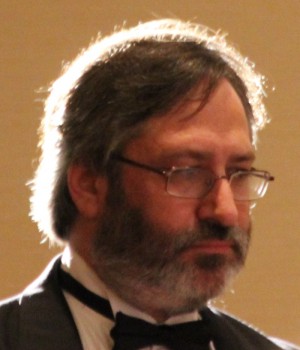 Steven H Silver is a nineteen-time Hugo Award nominee and was the publisher of the Hugo-nominated fanzine Argentus as well as the editor and publisher of ISFiC Press for 8 years. He has also edited books for DAW, NESFA Press, and ZNB. His most recent anthology is Alternate Peace and his novel After Hastings was published in 2020. Steven has chaired the first Midwest Construction, Windycon three times, and the SFWA Nebula Conference 6 times. He was programming chair for Chicon 2000 and Vice Chair of Chicon 7.