Goth Chick News: What We Do in the Shadows, Season 4 Plus Baby Colin Robinson
Goth Chick News: What We Do in the Shadows, Season 4 Plus Baby Colin Robinson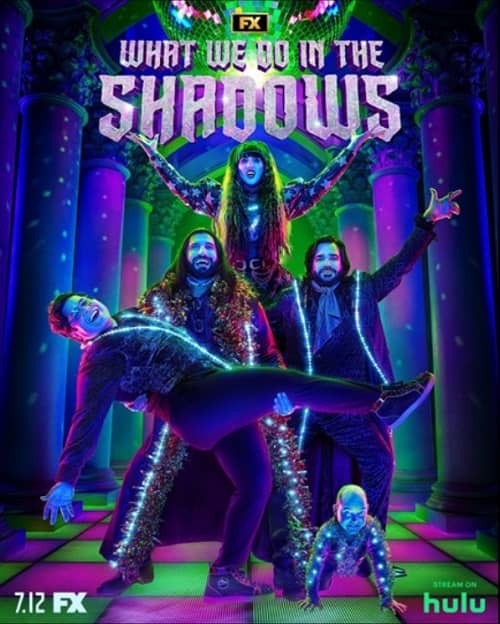 I feel that a sense of humor, however dark, is an essential coping mechanism. Not having one would require we avoid the Web as well as news of any kind, leaving us in social isolation, streaming nothing but MeTV.
Thankfully that is not the case for me, though the term "graveyard humor" seems to get floated a lot in my presence. It is true that I have been known to laugh at inappropriate times or find humor in things that utterly mortify my parents. And if this describes you as well, then I can only assume you have, like me, been counting down the days to the next season of What We Do in the Shadows.
If you're here, I also assume you know what I'm talking about, but just in case: The FX series What We Do in the Shadows is based on the feature film by Jemaine Clement and Taika Waititi. The series documents the nightly exploits of vampire roommates Nandor (Kayvan Novak), Laszlo (Matt Berry), Nadja (Natasia Demetriou) and Colin Robinson (Mark Proksch) as they navigate the modern world of Staten Island with the help of their human familiar, Guillermo (Harvey Guillén).
To say the humor in this series is just plain wrong would likely not be giving it enough credit. I can also tell you that previous episodes of WWDitS made me laugh so hysterically, that the neighbors heard me through the open windows and texted to ask if I was okay.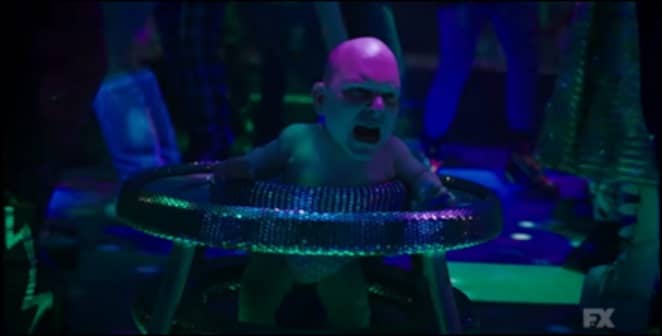 Psychic vampire Colin Robinson didn't exactly die last season…
On Tuesday of this week, we finally got what we've been waiting for: a teaser trailer for Season 4 along with poster art. According to the official press release…
In the shocking season three finale, Nandor, Guillermo and Nadja left Staten Island to go their separate ways while Laszlo stayed home to care for the creature that clawed its way out of the chest cavity of the deceased Colin Robinson — aka Baby Colin. This season, the vampires return to Staten Island to find their mansion on the verge of total structural collapse — and with no money to repair it. While Nandor's eternal search for love finally yields results, Nadja finally realizes her dream of opening the hottest vampire nightclub in the Tri-State Area.
Episodes start dropping July 12th at 10pm ET/PT on FX, and can be streamed on Hulu the next day. For the record, I broke down and paid for a Hulu subscription, specifically for this show, which is starting to look like a good investment as WWDitS has just been green-lighted for Seasons 5 and 6.
Now close the windows and check out the teaser trailer…