Goth Chick News: When God and Satan Came to Earth as Cats
Goth Chick News: When God and Satan Came to Earth as Cats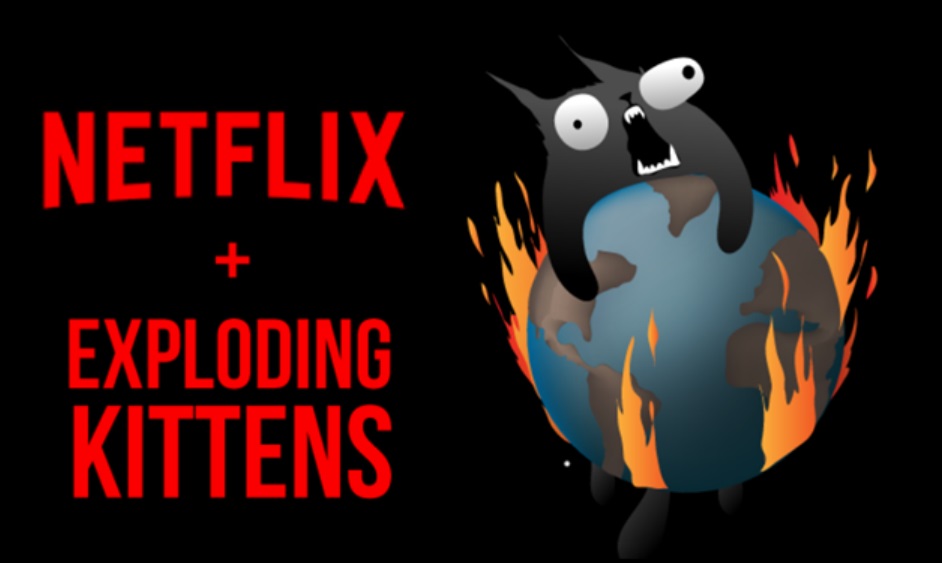 This might be the best news I've heard since Michael Bay dropped his idea to remake The Birds.
If you're not already familiar with The Oatmeal, it's a webcomic and humor site created in 2009 by cartoonist Matthew Inman. Inman posts original comics, quizzes, and occasional articles, most of which make me laugh outload, and occasionally snort my beverage out my nostrils. As someone who deliberately and desperately avoided parenthood, one of my all-time favorites is Having a Baby vs. Having a Cat which contains the immortal line, "Babies come shrieking into this world as selfish, amniotic, jam-covered goblins; whereas cats come into this world as kittens, which are independent, adorable, and not at all goblin-like."
Genius.
But Inman has also produced a series of related books and games, one of which is a card game called Exploding Kittens. Originally proposed as a Kickstarter project seeking $10,000 in crowdfunding, it exceeded the goal in eight minutes, and on January 27, 2015, seven days after opening, it passed 103,000 backers setting the record for the most backers in Kickstarter history. When the Exploding Kittens campaign closed on February 19, 2015, it had $8,782,571 in pledges, contributed by 219,382 backers.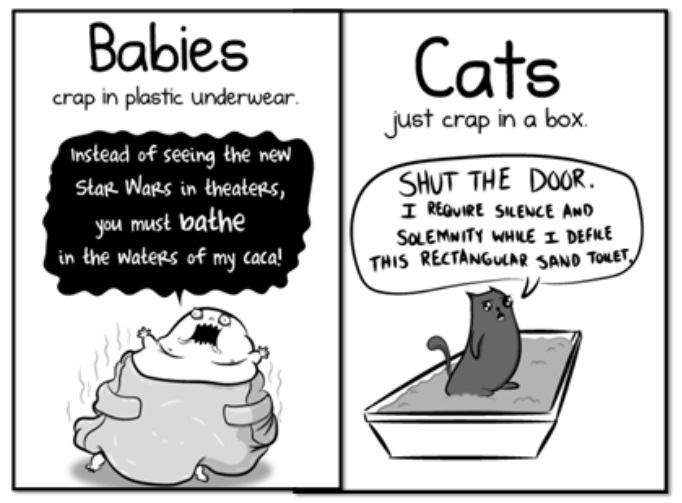 The game is fairly simple in that players collect gameplay cards while attempting to avoid the exploding kitten cards. It's the premise that is funny, made even more so when combined with adult beverages.
I pretty much check in on The Oatmeal website every day, because let's face it, in these current times, we need a good chuckle on scheduled intervals. When I checked in recently, I saw that Inman had posted an incredible announcement, in the form of a comic – Exploding Kittens is about to become a Netflix series.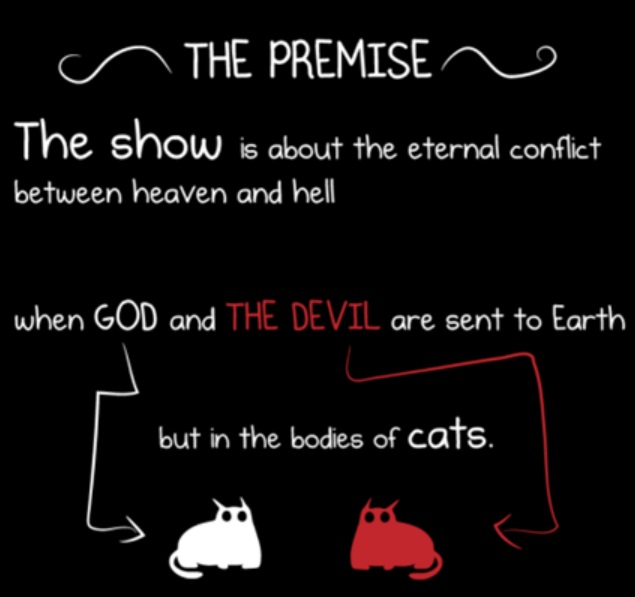 Produced by Mike Judge (Beavis and Butthead, Office Space, King of the Hill) and Greg Daniels (The Office, Parks and Rec, Space Force), Inman himself is writing along with co-writer Shane Kosakowski (The Muppets, You're the Worst). If this wasn't enough comic chops in one place, the cast is equally impressive. It will star Mark Proksch (Colin Robinson from What We Do in the Shadows), Sasheer Zamata (Saturday Night Live) and Tom Ellis (Robot Chicken, Lucifer).
The show is about the eternal conflict between heaven and hell, when God and the Devil are sent to earth in the bodies of cats. The Netflix series is set to arrive in early 2023, and Inman says he's so excited about this project that he just might explode.
You and me both Matt…