It All Started in Lockdown: An Interview with Wyldblood Editor Mark Bilsborough
It All Started in Lockdown: An Interview with Wyldblood Editor Mark Bilsborough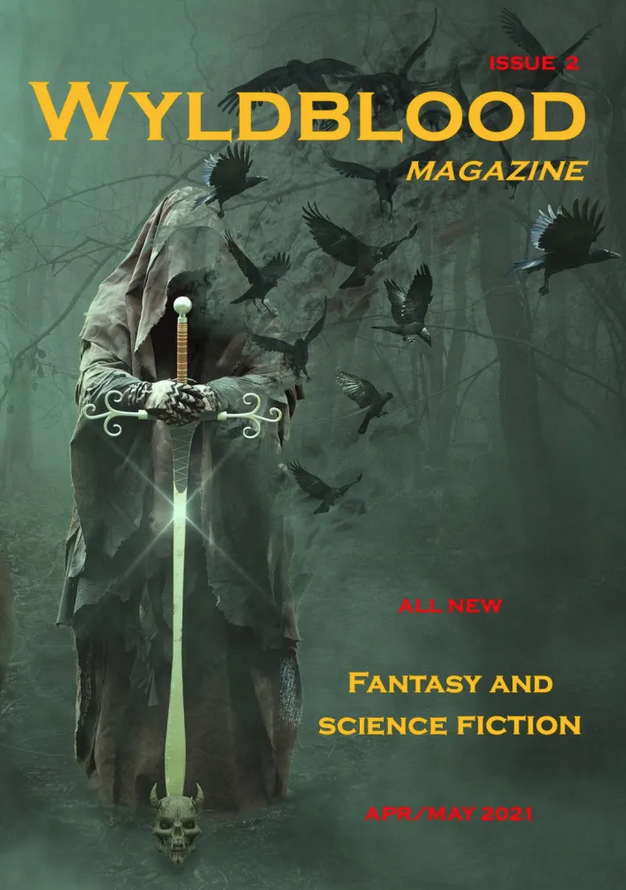 What pushed you to get Wyldblood up and running? And for the uninitiated, what exactly is Wyldblood?
It all started in lockdown, as many things do. I've published magazines before, but nothing like Wyldblood, and it just felt like the right time. More importantly, I had the time, though for some reason that's been quickly sucked away in a nasty combination of too much reading to do and the real world returning with full force.
Wyldblood is a small press and we specialize in science fiction and fantasy – speculative fiction, basically, though we're not big fans of horror and stories that drip too much blood. We publish a regular magazine (we're up to issue 8), occasional anthologies (we've got werewolves in Call of the Wyld and steampunk in Runs Like Clockwork), reprints of classic authors and, when we get all our reading done, we'll be publishing original novels and novellas. We're based in the U.K., but we're everywhere, really. We lurk on the internet: wyldblood.com and @WyldbloodPress.
So, there you are, drilling your way down through the slush pile, the somewhat culled pile that's been passed up through the chain of dedicated first readers. What's something that's sure to make you throw the manuscript across the room and into the toothy maw of whatever were-creature you keep around for chewing up the rejects?
Cliches, humor that isn't funny, gratuitous sex references in the opening paragraph, weird fantasy names with random apostrophes, an inability to write properly (so, so frequent) obvious plagiarism, something we've already rejected, stories without a discernible plot, shouty preachiness, racism or sexism and experimental formatting (unless the experiment actually works – we haven't seen that yet). That's a long list – but it's not exhaustive.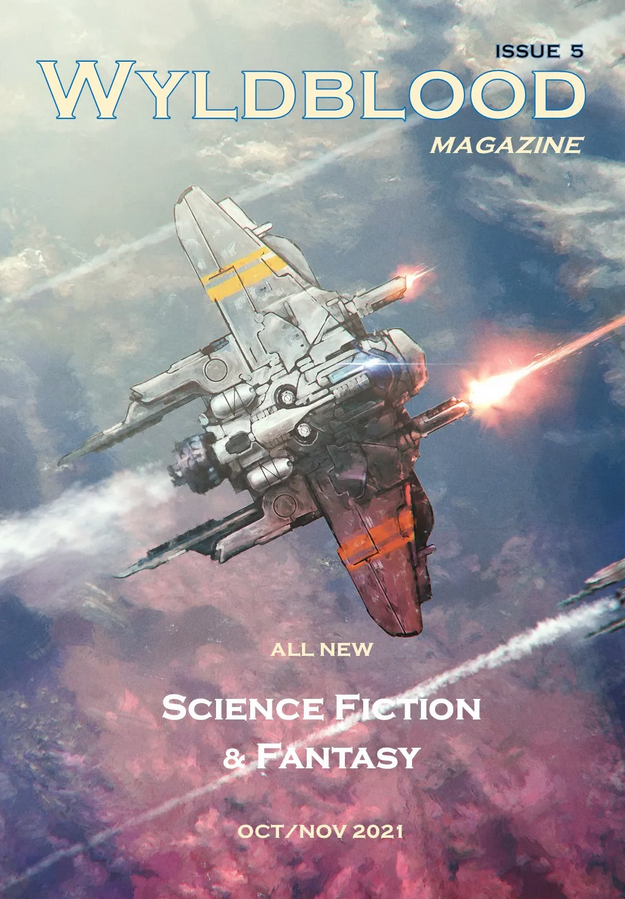 How deep is the slush pile, and how on Earth do you manage it?
I've got some great slush readers, and without them I'd go completely insane, plus I have a system, with endless amounts of data to play with. Our response times have been getting longer, unfortunately, but we're just about on top of the short fiction. We're behind on novels though – lots to read there.
Here at Black Gate, the readers and columnists typically share an abiding love of sword & sorcery. Have you put any S&S pieces into Wyldblood's pages?
The very first thing I ever published was a sword and sorcery fanzine called Crom. This was way back in the dark ages before electricity or running water so there's nothing remotely online (fortunately – it was my young self at work and I was learning on the job), but I published nine issues of nonsense about anything to do with Robert E. Howard, illustrated with crude pen-and-ink copies of Barry Smith and Frank Frazetta images.
The connection must have stuck, though, because we've put out a few sword and sorcery reprints: The Legendary Conan the Barbarian and Classic Sword and Sorcery contain seven of Howard's stories, including The Hour of the Dragon and Red Nails. So, we're big sword and sorcery fans – maybe we should put out an anthology.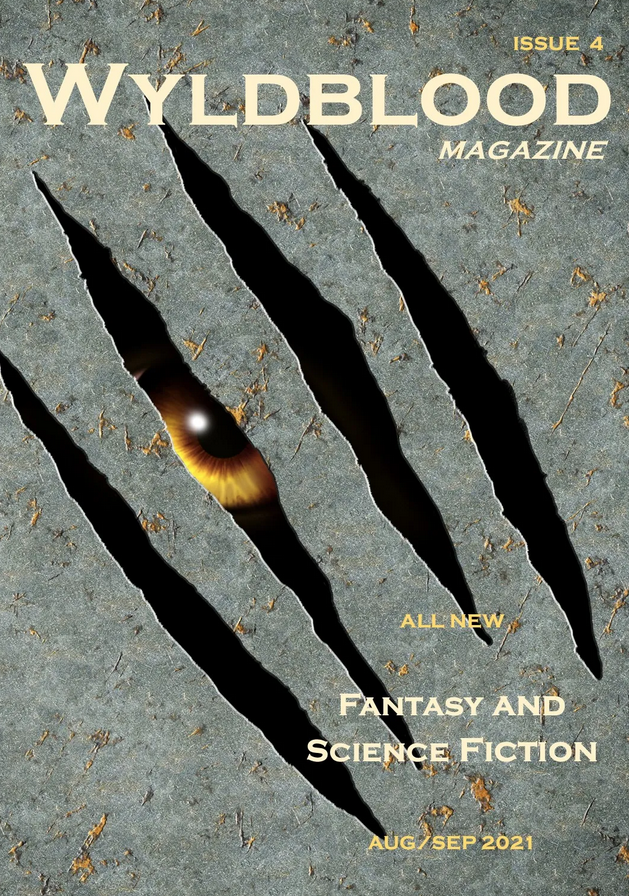 You have a Wyldblood cohort, Sandra Davies Baker. Can you speak a bit about how you work together?
We did our Creative Writing Masters degrees together (at England's Brunel University) so we share many of the same writing instincts. We take whatever our slush readers recommend and act as a sort of editorial committee, and we share out the tasks. Sandra's an English teacher, so she's good with the editorial red pen, while my background is in running things (or 'being bossy', as Sandra puts it), so I concentrate on that. Nothing gets published by us unless we've both approved it. She's harder to get past than me.
What stories stick with you from way back, pieces you read as a child or young adult that now form a useful high water mark for what you want to see in Wyldblood?
Tough question. I grew up reading Andre Norton, Jules Verne, and Heinlein's juveniles (Tunnel in the Sky is my go-to reread) but Lord of the Rings (well, The Hobbit) and the Narnia books all left an impression. Stephen King when I got a bit older (The Stand is an enduring masterpiece). More recently, I look at contemporary writers like Emma Newman, N.K. Jemisin, John Scalzi and Gareth Powell as producing the stuff I want to publish. And I love the Expanse books.
If I was a kid now, though, I'd want to read Suzanne Collins (Hunger Games), Patrick Ness (Knife of Never Letting Go), and James Dashner (Maze Runner). And Marvel comics. Lots of Marvel comics.
Definitively the best writer I know, though, is Kij Johnson. Her novella The Man who Bridged the Mist is a good place to start – it feels like it won every award going when it was released, and rightly so.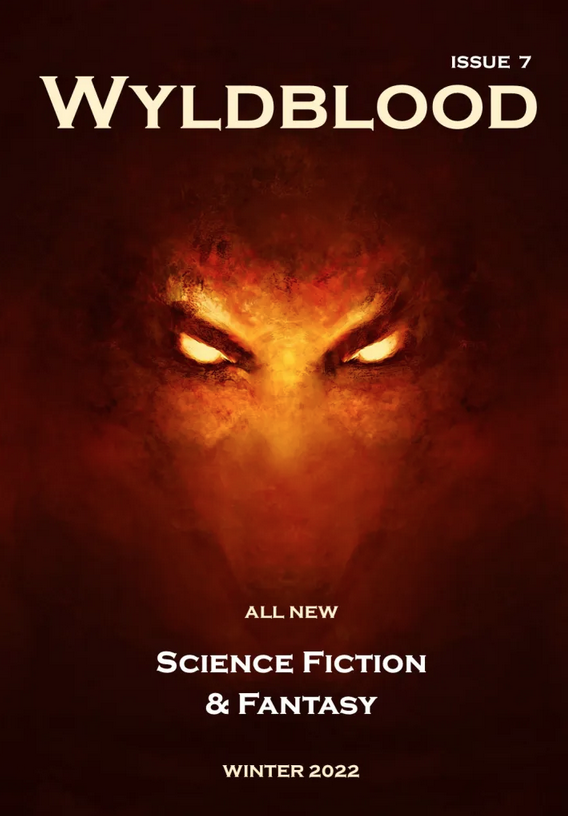 Flash fiction plays a role at Wyldblood. I assume a quick read now and then helps keep readers coming back?
That's the theory, which is why we usually put something new out every Friday. When it's done well, flash fiction can be exceptional, and we've been fortunate to have been offered some very good stories. It's tougher to get it right in such a small space, though.
What's surprised you about publishing a spec-fic magazine, something you didn't and perhaps couldn't possibly anticipate?
We get many more stories than I'd anticipated, though that shouldn't have surprised me. We get writers who have been published by all the big names, though, and that's encouraging. We've published some – but we've unearthed some great new writers too.
I don't think I'd quite appreciated how crowded this marketplace is, though, and how much of a slog it's going to be to get to the point where everyone knows our name and we're winning awards. Influencing is slow!
Plus I really need staff that I can afford to pay and a big office. And a comfy chair.
How has the pandemic impacted your publishing efforts? Maybe people are happy to stay home and read?
Well, we probably wouldn't be here without the pandemic, at least not yet. But it prevented us from hitting the convention circuit, which is where we can connect with people and spread the word. And the stay-at-home thing is weird. Counterintuitively, we get most website traffic, sales, and submissions during the working week and not at weekends when (in theory) people have more time. But, because we started in the pandemic, I can't really compare to times before, and we're far from back at normal yet. 
A lot of magazines launch, then go belly-up inside of a year or so, destroyed by bug-eyed aliens, bad planning, poor content, and/or public indifference. You've clearly avoided this fate. What's the secret ingredient (besides a space-laser to ward off the aliens) that keeps all things Wyldblood moving forward?
We managed to swerve the aliens, but I understand why magazines don't make it. We're not paying pro rates for stories (we'd love to, but I also like being able to buy food), and we've always had realistic sales and growth expectations. That helps, but we've always known that content and reputation are key to long term success, which is why we've been pretty picky over our stories and conscious that good design and presentation are important. Plus, people say nice things to us and seem to like what we do, which makes us smile and keeps us motivated.
Wyldblood's striking covers come from…?
Many fine places! We're always open to approaches from artists. Plus we subscribe to a couple of places which give us access to great artwork.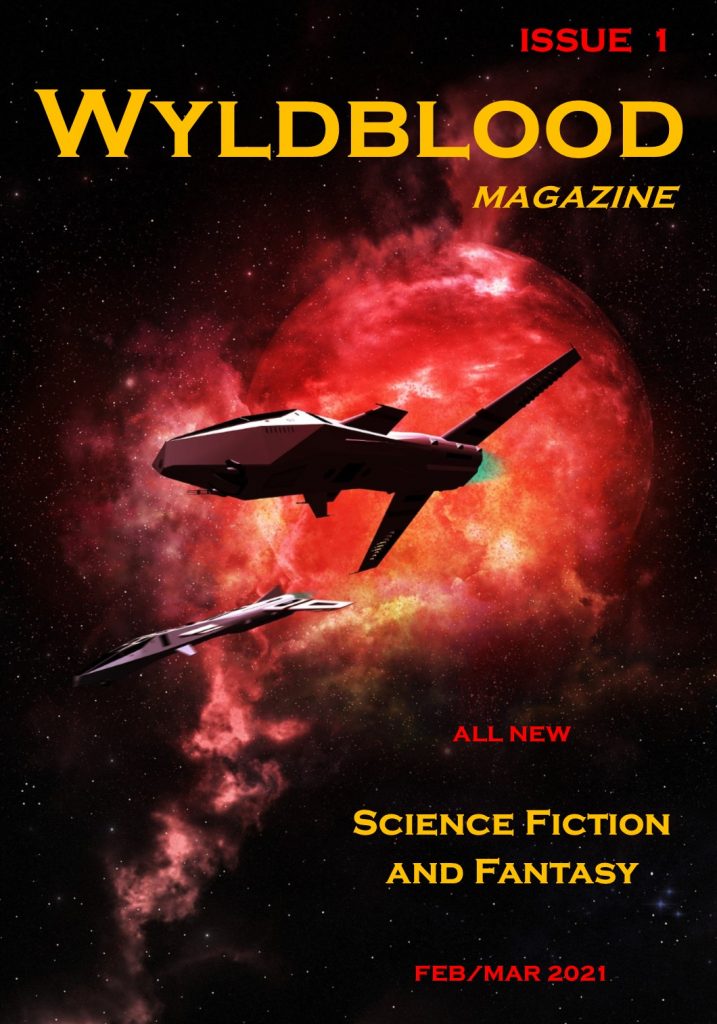 You're a writer as well as an editor. What are you working on now? What do you do when you get stuck––if, in fact, you ever get stuck?
Running Wyldblood gives me very little time to write any more, unfortunately, but I've had stories published this year in Lost Colony (Rox) Theme of Absence (Shimmer) and Synthetic Reality (Two Worlds). I've also got stories coming up in Mythic, Penumbric and somewhere I'm not allowed to mention yet.
I'm currently touting a time travel novel round agents and publishers and working on a science fiction rogue colony book.
And yes, I get stuck. I've used NanoWrimo in the past to get me unstuck. It helps, as does being in writers' groups. The shame, when you say you've got nothing to put in this time, is pretty motivating.
Black Gate thanks Mark Bilsborough for stopping by, and here's to further issues chock full of spec-fic adventure!
---
Mark Rigney has published multiple pieces for Black Gate, including the perennially popular "Youth In a Box" and several stories in the Black Gate Online Fiction library, including "The Trade," "The Find," and "The Keystone." Tangent called the tales "Reminiscent of the old sword & sorcery classics… once I started reading, I couldn't stop. I highly recommend the complete trilogy."
Away from Black Gate, he is the author of the supernatural quartet, The Skates, Sleeping Bear, Check-Out Time, and Bonesy, all of which are now out of print, thanks to the demise of Samhain Publishing. (He is STILL working to correct this injustice as fast as humanly possible.) New work will shortly appear in Tales from the Magician's Skull. Previous work has been nominated for a Pushcart Prize and has appeared in Lightspeed, Unlikely Story, Betwixt, Black Static, The Best of the Bellevue Literary Review, Realms of Fantasy, Witness, The Beloit Fiction Journal, Talebones, Not One Of Us, Andromeda Spaceways Inflight Magazine, Lady Churchill's Rosebud Wristlet and many more. His website is markrigney.net.