Future Treasures: Swashbucklers by Dan Hanks
Future Treasures: Swashbucklers by Dan Hanks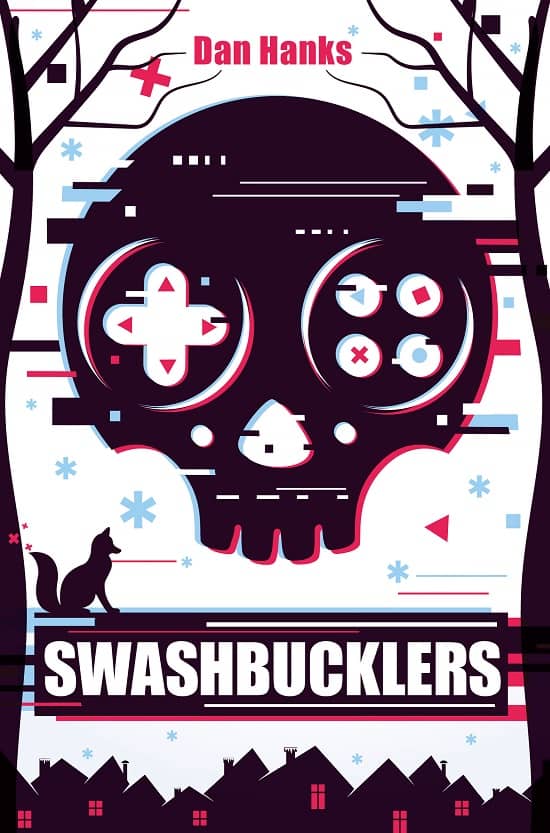 Swashbucklers (Angry Robot, November 2021)
Dan Hanks' first novel was Captain Moxley and the Embers of the Empire (Angry Robot, 2020), which the author admits was "all about my love for Indiana Jones."
His follow-up features an ancient pirate ghost, supernatural battles, and 80s video games, which makes we wonder why no one has tried that combo before. I'm definitely ready to sign up, anyway. Nils Shukla at Fantasy Hive says it "brings all the magic of the 80's back to life, and delivers a fun, action-packed tale with heart."
Swashbucklers arrives in paperback next month from Angry Robot. Here's the publisher description.
When Cisco Collins returns to his home town thirty years after saving it from being swallowed by a hell mouth opened by an ancient pirate ghost, he realizes that being a childhood hero isn't like it was in the movies. Especially when nobody remembers the heroic bits – even the friends who once fought alongside him.

Struggling with single parenting and treated as bit of a joke, Cisco isn't really in the Christmas spirit like everyone else. A fact that's made worse by the tendrils of the pirate's powers creeping back into our world and people beginning to die in bizarre ways.

With the help of a talking fox, an enchanted forest, a long-lost friend haunting his dreams, and some 80s video game consoles turned into weapons, Cisco must now convince his friends to once again help him save the day. Yet they quickly discover that being a ghostbusting hero is so much easier when you don't have schools runs, parent evenings, and nativity plays to attend. And even in the middle of a supernatural battle, you always need to bring snacks and wipes…
Swashbucklers will be published by Angry Robot on November 9, 2021. It is 400 pages, priced at $14.99 in trade paperback, and $8.99 in digital formats. Get all the details at the Angry Robot website.
See all our coverage of the best upcoming SF and fantasy in our Future Treasures library.