Goth Chick News: Yet Another Way to Spend My Money in October…
Goth Chick News: Yet Another Way to Spend My Money in October…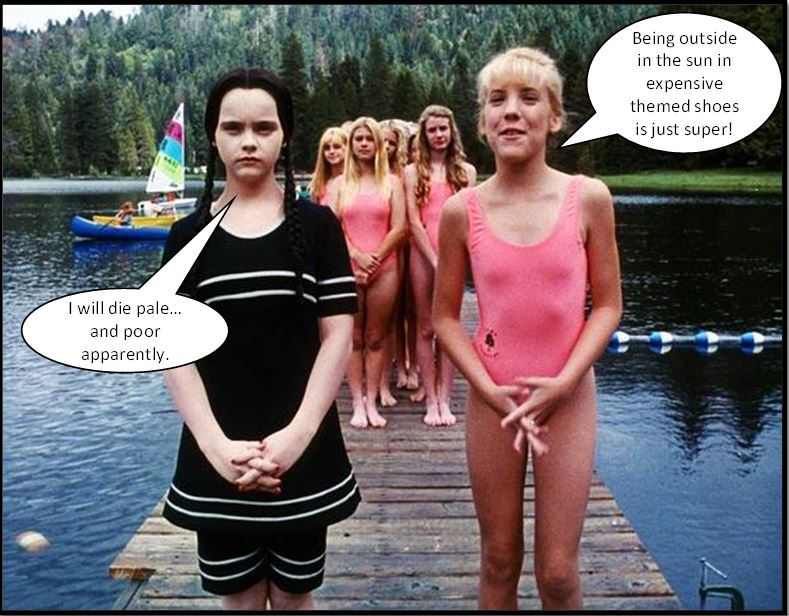 While it is somewhat of an American tradition to go broke in the month of December, I try my hardest to do it in October as well. You'd think at this point, my obsession with the strange and unusual would have nowhere left to turn. I mean, there are only so many dead-things-under-glass one girl can have, right?
According to the National Retail Federation, spending on Halloween-related items is expected to reach $10.14 billion in the weeks surrounding October 31, 2021; up from $8.05 billion in 2020 which was an all-time high. This doesn't happen if places like Spirit Halloween keep cranking out the same plastics skulls year after year. And here in lies the dilemma – there is a new batch of gothic splendor every October. What is a goth girl to do when faced with news like this?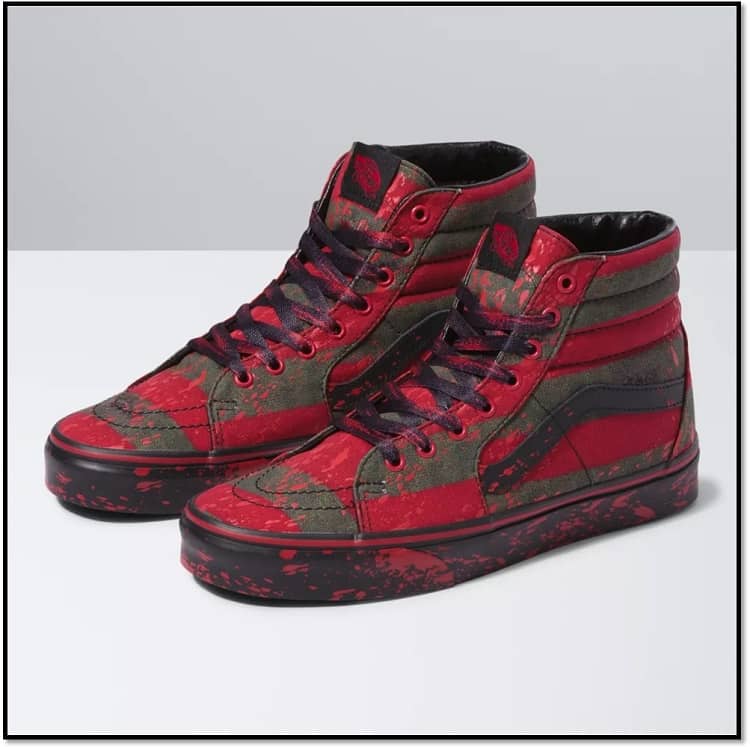 Vans shoes
Case in point: Vans is an American manufacturer of skateboarding shoes and related apparel, started in Anaheim, California back in the 1970's. However, in the last twenty-or-so years, the brand has found its way out of their niche market and into high schools everywhere. Normally, I would be about as far from their target consumer segment as you could possibly get. I mean, there is no one more opposite from a sun-tanned, California skater than…
Well, you get the idea.
But suddenly, here comes Vans on October 1st, putting their pathetically healthy, coconut-smelling hands into my wallet.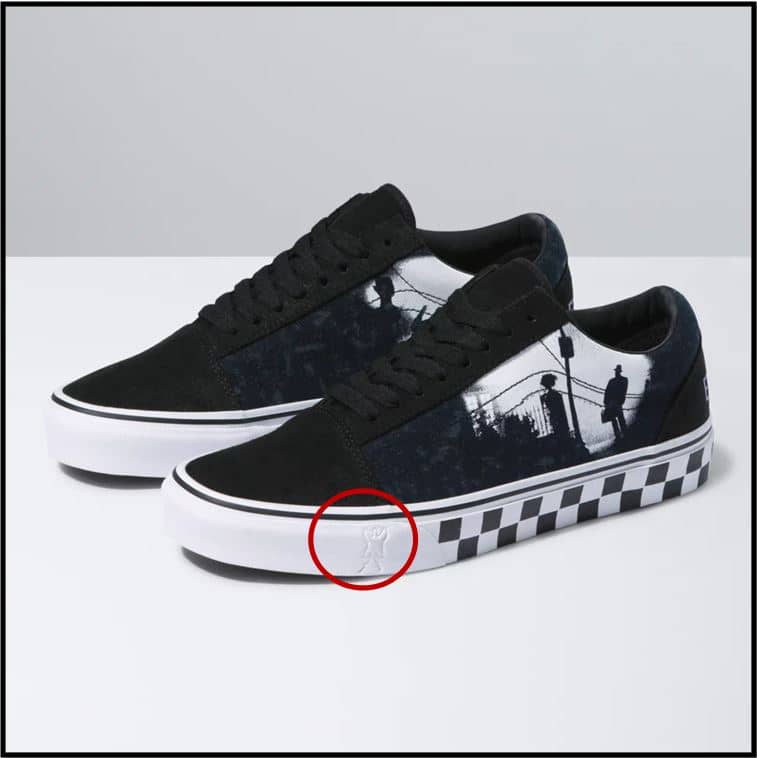 Exorcist shoes
Vans x Horror (every collaboration these days is made cooler with an "x") is the company's new collection of shoes and clothing inspired by classic horror films such as A Nightmare On Elm Street, IT, Friday the 13th, The Lost Boys, Beetlejuice, The Exorcist and Gremlins. For example, The Exorcist shoes sport a small Pazuzu demon on the side-sole, while the Elm Street pair look like part of Freddy's film-worn costume. As interesting as all these are, I still might have been able to resist if it weren't for…
Wait for it…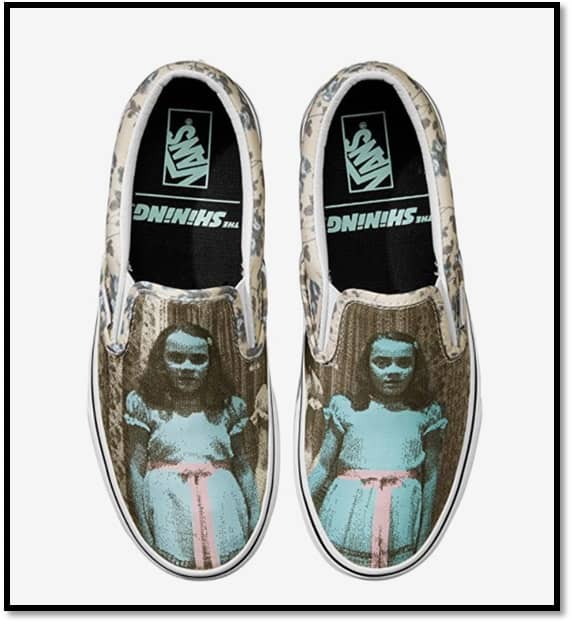 The Shining shoes.
Not the blatant, in-your-face reference pair with the creepy twin girls on them, but the subtle black ones with "all work an no play makes Jack a dull boy" repeatedly written across them in typewriter font. As you probably know, this is more than my will power can withstand.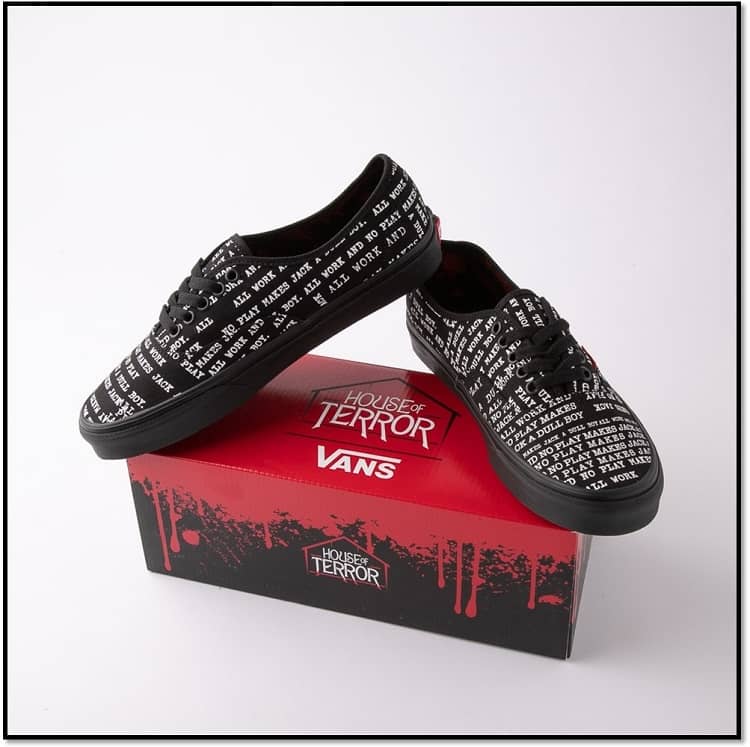 It's worth eating instant Raman Noodles for the rest of the month…