Goth Chick News: Welcome to the Blumhouse…
Goth Chick News: Welcome to the Blumhouse…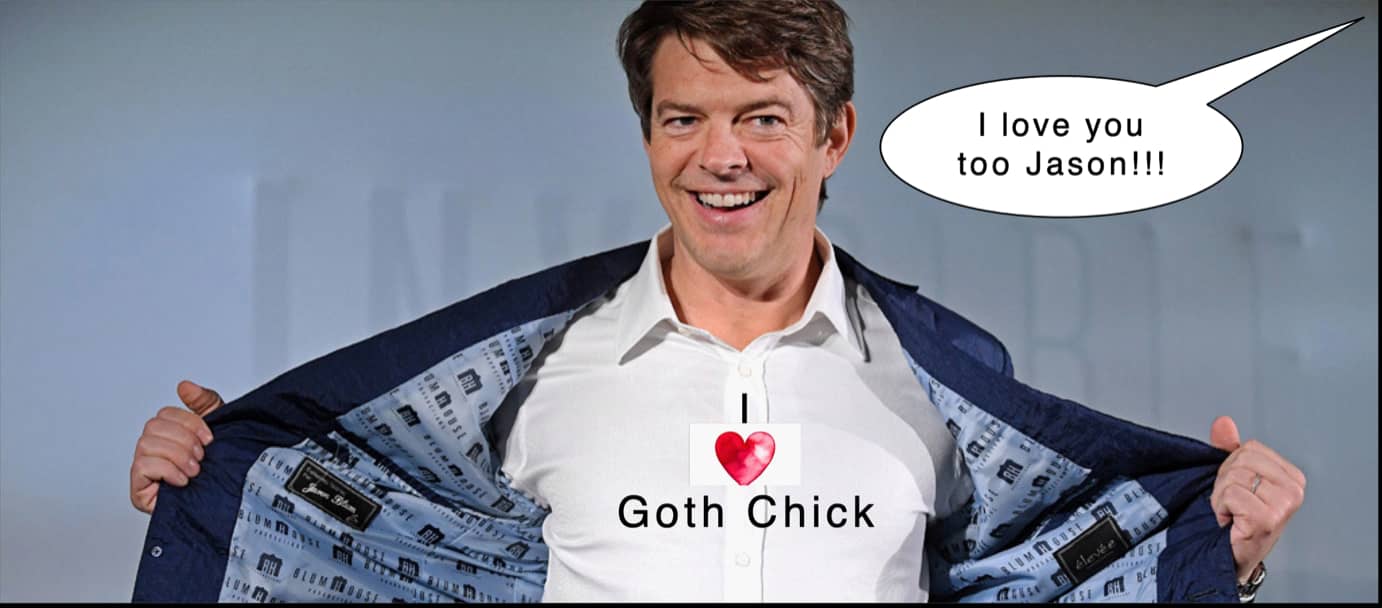 Though I can't say I love everything Jason Blum produces, I would say that if he ever calls the Black Gate office looking for me, someone bloody well transfer him to my cell phone pronto.
Though Blum has been the driving force behind nearly 200 films dating back to 1995, it was when he created his own micro-budget company, Blumhouse Productions, in 2000 that he finally had the creative freedom to scare the living crap out of us. Blum's low budget model launched his horror career with a serious winner. Paranormal Activity cost $15K to make thanks to Blum borrowing a location and camera equipment, and paying two of his friends $500 each to star.
Flash forward a few years to when Paramount acquired the U.S. rights for $350K. PA went on to pull in $193 million worldwide, making this the second most profitable film ever made based on a return of investment, behind only The Blair Witch Project. Word is that during PA's first test screenings, people started leaving the theater. Blum thought he had made a flop, only to discover that people left the auditorium because they couldn't handle the intensity of the scares.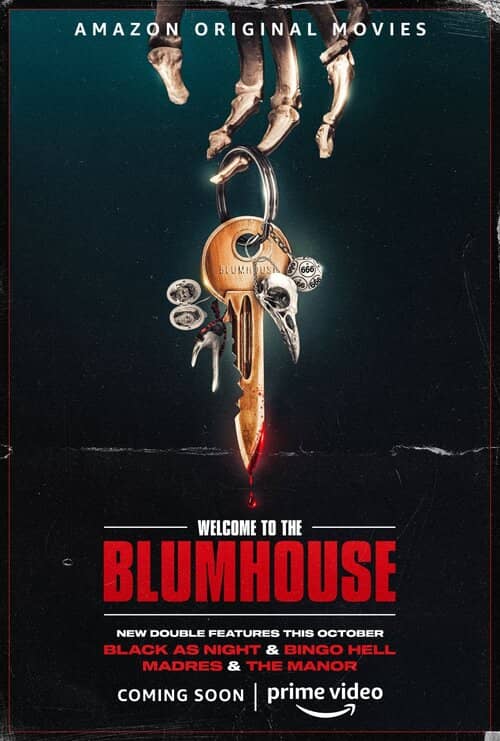 I've seen pretty much everything created under the Blumhouse banner ever since and like I said, I haven't universally enjoyed every film, but if Blum puts his name on something, he can count on me to reach for my wallet. Which is why this news is especially exciting.
Welcome to the Blumhouse had its first go on Amazon Prime back in the fall of 2020. At that time the novel concept involved Blum creating four horror films specifically for the streaming service, which shared the common theme, but with each having a unique vision. Evil Eye centered on a seemingly perfect romance that turned dark when a mother becomes convinced her daughter's new boyfriend has a sinister connection to her own past. The Lie told the tale of two parents dealing with the grisly aftermath of their teenage daughter confessing to the killing of her best friend. In Nocturn, a timid music student uncovers a mysterious notebook that once belonged to her recently deceased classmate, and Black Box is about a single father who, after losing his wife and memory in a car accident, undergoes an experimental treatment that makes him question who he really is. All four films debuted separately, and fittingly, in the month of October.
Though they were all very well done, and cast talent such as Peter Sarsgaard, Madison Iseman and Mamoudou Athie, Black Box and Evil Eye were my favorites. Overall, the partnership must have been lucrative for all parties, because Blum is back in 2021 with another installment of Welcome to the Blumhouse kicking off October 1. This time, Blum is collaborating with emerging, predominantly female, directors which is exciting in its own right.
This year's titles include Bingo Hell, Black as Night, Madres and The Manor. And rather than tell you about each story, it would be way more fun to see the trailers for each.
Bingo Hell:
Black as Night:
Madres:
The Manor:
Bingo Hell and Black as Night premier October 1, with Madres and The Manor hitting Amazon Prime the following week on October 8.
I'm going to be very busy…