Call for Backers! Dragons by the Yard
Call for Backers! Dragons by the Yard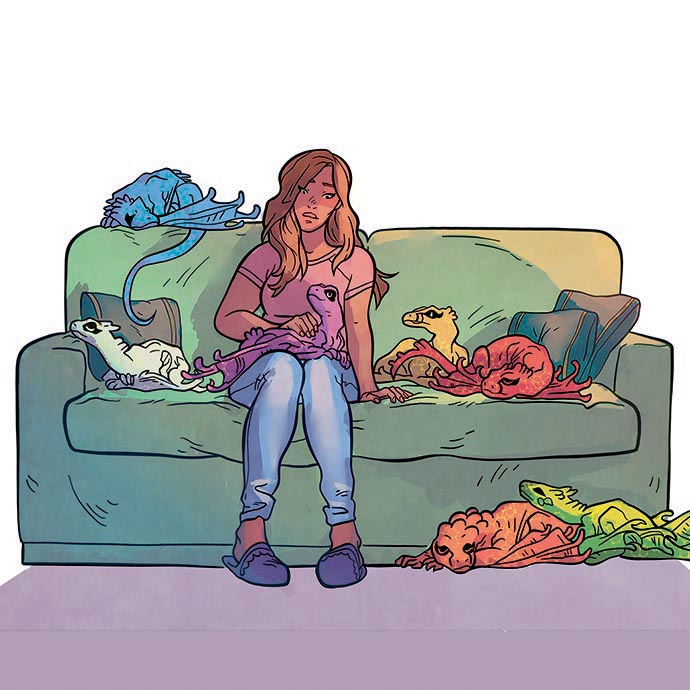 I'll confess I have always loved the concept behind Dragons by the Yard. Written by Debbie Daughetee and adapted for comics by Kelly Swails, it's the story of Anna, a girl who sews dragons to sell at the Rose Bowl Swap Meet. One day she meets a mysterious woman who sells her an unusual fabric, and Anna makes seven little dragons out of it. Then the magic happens.
Currently, four issues of this wonderful tale exist, but Swails has four more scripts ready to go. Kymera Press is currently running a Kickstarter to turn those scripts into finished comics. Most of the money from the Kickstarter will go to the international team of artists, women who've worked for Marvel, DC, IDW, Dynamite or other big houses. They are featured in the brief video below.
And the rewards for this campaign are pretty amazing. There are the usual copies of the comic, of course, but there are also these custom dragon lamps:
And custom chocolate dragons (made from Ghiradelli chocolate!)
And here's more of the beautiful art from the original comics: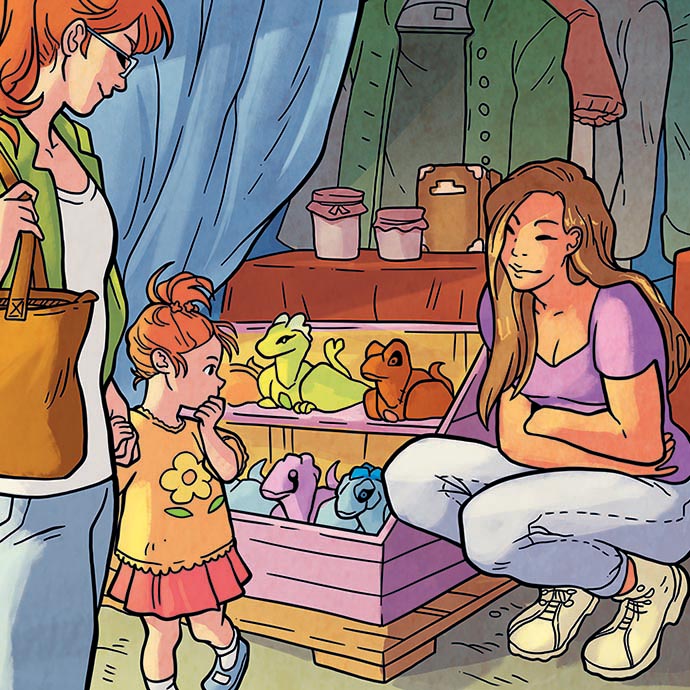 One more time, here's the link to the Kickstarter!
---
Emily Mah is a writer and the owner of two companies: E.M. Tippetts Book Designs, which provides formatting and cover design services for independent authors and publishers, and WorkHorse Productions, an audiobook production company. Her last post for Black Gate was also about a Kickstarter by Kymera Press! (They do a lot of cool stuff.)