Goth Chick News: That Time Disney Tried Its Hand at Horror
Goth Chick News: That Time Disney Tried Its Hand at Horror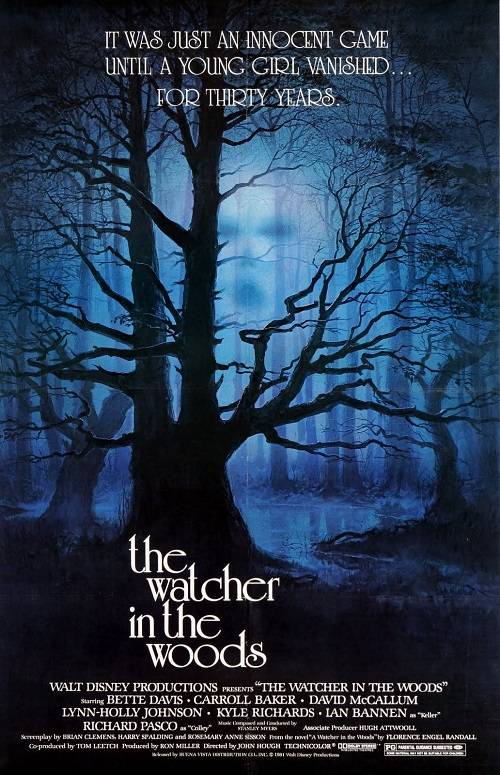 As we well know, Disney is currently focusing a lot of energy on "live action" versions of its animated films, as well as family-friendly live action movies. We've seen the likes of Cinderella, Mulan, Beauty and the Beast and Sleeping Beauty (aka Malficent), along with Pirates of the Caribbean and the upcoming Jungle Cruise. But what you might not know, is that Disney has visited this strategy before. In the late 70's and early 80's, in an attempt to attract a young-adult audience, Disney also produced several live-action movies, though not ones based on previous stories. The Black Hole, Tron and my personal favorite, Something Wicked This Way Comes all harken back to this era in the Walt Disney Productions timeline.
It's not that Disney had never done live-action movies before. In fact, from its inception in 1937 through the end of 1979, Walt Disney Productions delivered no less than 106 films with real actors. However, these stories pretty much defined the term "family friendly," with titles such as Twenty-Thousand Leagues Under the Sea, Pollyanna, The Parent Trap, and The Shaggy D.A. Which is why Disney's departure in 1979 caused such a kerfuffle.
In that year, British film and television director John Hough, who had already worked with Disney directing Escape to Witch Mountain and its sequel, was tapped to lead an idea first pitched by Disney producer Ron Miller. He proposed turning a 1979 novel by Florence Engel Randall, entitled The Watcher in the Woods, into one of Disney's live-action films.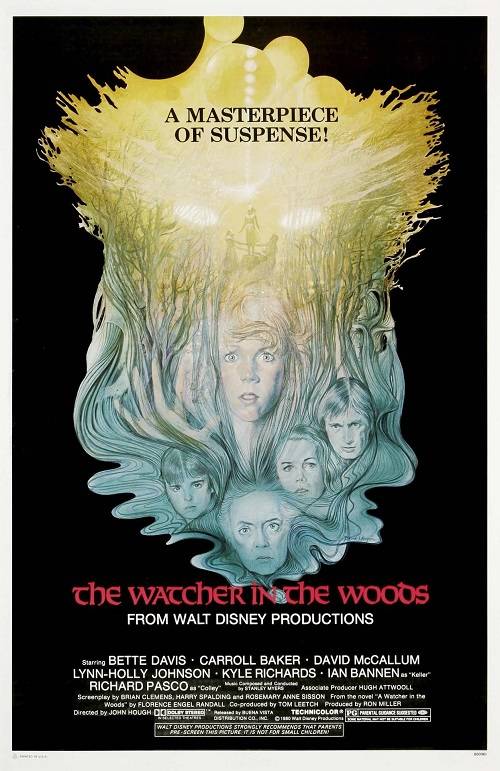 The novel had a teenaged girl as the protagonist so it fit the demographic. And though it hadn't been particularly well received when it was published, the novel dealt with Disney-esque themes such as the importance of family, motherly love and in a looser sense, immortality and God. Disney execs gave the green light.
Hough had a very diverse filmography beyond his two Disney outings. These included darker themes such as those in The Legend of Hell House and Twins of Evil, both supernatural horror movies. Miller had been a fan of Hell House and specifically tapped Hough because of it, which might have foreshadowed future events. Hough took over a script which had already been reworked three time to reduce the fright factor as Disney execs started to worry about what they had gotten into.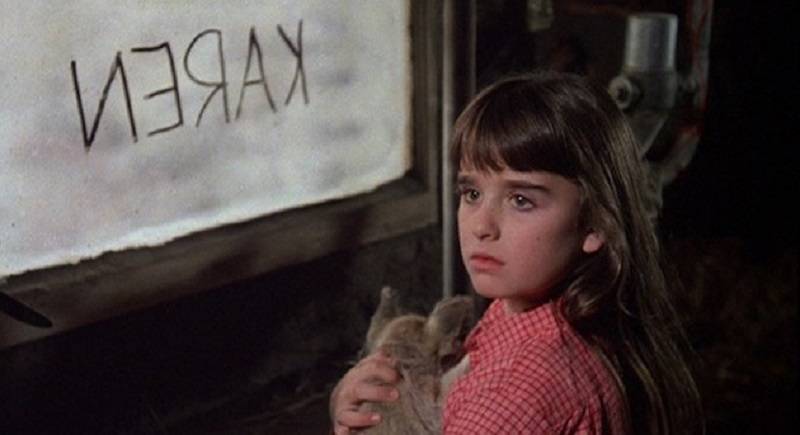 Principal photography for The Watcher of the Woods began at England's Pinewood Studios in August 1979, with a budget of approximately $7 million. Miller was assigned as producer, partially to ensure Hough did not turn Watcher into Disney's version of The Exorcist. Miller, who would become CEO of Walt Disney Productions less than a year later, would often intervene during filming to tone down intense scenes, leading to "unhappy compromises" between him and Hough. Hough felt he had been lured into telling one type of story, only to be baited and switched into telling a very different one once filming began.
Production wrapped in February 1980 and The Watcher in the Woods premiered at the Ziegfeld Theatre in New York City in April. But after only ten days of screening, it was pulled from release and future screenings were canceled by Disney. Watcher received overwhelming negative responses from critics and audiences due to the dark themes and overtones which remained.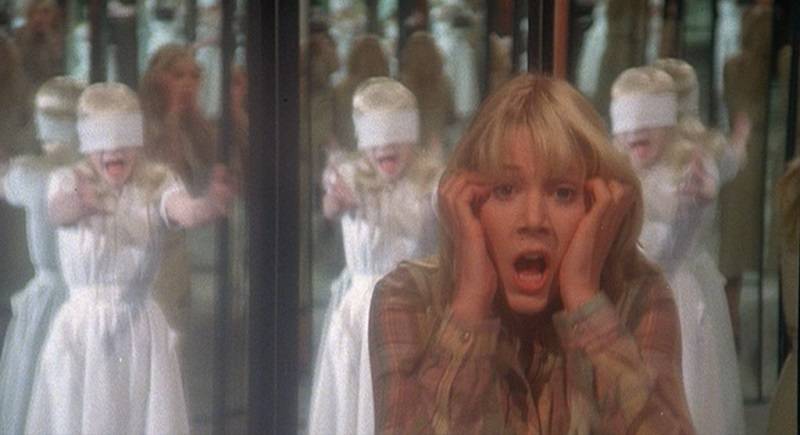 Audience members felt Watcher was a very unwelcome departure from the family-friendly storylines they had come to expect from Disney, and critics indicated Watcher's storyline seemed fragmented (no doubt due to multiple rewrites). Disney decided the ending of the film was the real issue, and several new endings were penned by various writers at Disney, to substitute for the original. In addition to the work of studio writers, a number of science fiction writers, including Robert Silverberg, Joe Haldeman, and the Niven/Pournelle team, all working separately, were brought in and paid for alternate endings. However, all were rejected by Disney execs.
Harrison Ellenshaw, Watcher's visual effects designer, later stated that there were "roughly 152" possible endings under consideration at one point. Ellenshaw, who had never written a screenplay in his life, wrote the ending that eventually accompanied the final 1981 re-released version the film. By this time Hough was fed up and did not stick around for the reshoots, and a new director, Vincent McEveety, was brought in.
Watcher was finally re-released eighteen months later on October 9, 1981 with extensive reshoots and Ellenshaw's new ending. Promotional material presented it as a straightforward suspense film aimed at more mature audiences; a first for Walt Disney Productions. It ultimately grossed $1.2 million during its opening week and went on to gross a total of $5 million domestically. An article published in The New York Times commented on the new version of the film, writing:
The revised Watcher in the Woods does not, by any means, solve all of Disney's problems. The PG-rated movie might be tense and scary enough to appeal to the teen-age audience that the studio has been trying to woo. But can any film with a Disney label attract teen-agers?
Michael Blowen of The Boston Globe was also critical, adding: "Everything in the film — direction, acting, writing, music arrangements, and editing — is as transparent as Casper the Friendly Ghost."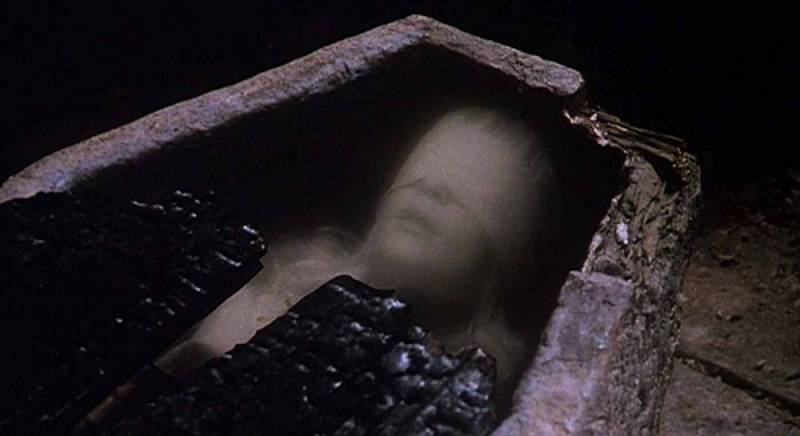 Though Disney's adaptation of Ray Bradbury's Something Wicked This Way Comes was arguably scary, as have been parts of their Pirates of the Caribbean series, along with other bits here and there, Disney never took another serious go at a horror movie. Perhaps they discovered this wasn't a niche their audiences wanted them to play in, or seeing the Disney name on something really frightening would simply not market to audiences.
They've clearly given this some thought recently, considering all the horror movies they acquired along with the 20th Century Fox purchase. Those of us who hoped we might see Alien, Predator or The Omen on the big screen again, via a Disney re-release, are likely doomed to disappointment. Ironically, Rocky Horror Picture Show, which is also now a Disney property, will probably be the exception; because fans decked out in bustiers and fishnets would storm local Disney stores if it was taken out of its midnight rotation. Beyond that, Disney does not appear inclined to stray too far from their entertainment lane.
Guess I can give up on the idea of a Disney film where the It's a Small World ride traps the souls of visitors…
If you want to check out The Watcher in the Woods for yourself, you'll need to purchase the DVD, which also contains the original ending. A recent article I found anticipating upcoming Disney+ releases does not list Watcher anywhere on the horizon.