Nero Wolfe's Brownstone: 2020 Stay at Home – Day 26
Nero Wolfe's Brownstone: 2020 Stay at Home – Day 26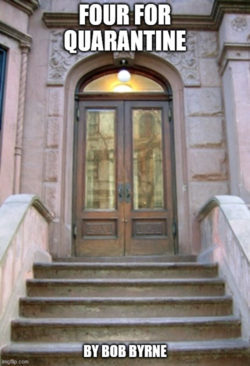 So, last year, as the Pandemic settled in like an unwanted relative who just came for a week and is still tying up the bathroom, I did a series of posts for the FB Page of the Nero Wolfe fan club, The Wolfe Pack. I speculated on what Stay at Home would be like for Archie, living in the Brownstone with Nero Wolfe, Fritz Brenner, and Theodore Hortsmann. I have already re-posted days one through twenty-five. Here is day twenty-six (April 16). It helps if you read the series in order, so I've included links to the earlier entries.
DAY TWENTY-SIX– 2020 Stay at Home
I was at my desk, trying to read an uninspiring issue of Sports Illustrated. Talk about a publication that was hit hard by the current state of things. Not a lot of sports to illustrate theses days. Especially this spring; the time of year when a young man's fancy turns to baseball. Wolfe was at his desk, reading something called The Art of Creative Writing, by Laos Egri.
"That book seems to be out of your wheel house, sir."
He looked up. "Egri asserts that all human beings are fundamentally selfish. I believe that the majority of our cases have self-interest at their root. Do you not agree?"
Teaches me to start a conversation about his book. I gave it some thought and agreed, with reservations.
"He also believes that a man's character is fixed, and does not change, to a significant degree, over the course of his life."
"The old, 'a leopard doesn't change his spots,' eh?" I thought about our current President. His character was definitely unchanging.
"I see that your ability to degrade eloquence is not diminished." He really could be obnoxious.
"There are, of course, exceptions to the rule. But as fundamental premises, they are not without foundation. Egri, a tailor turned playwright-"
The doorbell rang, stopping him, fortunately.
"Can't be Cramer again so soon. He's enjoying being away from us too much."
Fritz had gone to the door. "Arr-cheeee!!!!"
I launched myself from my chair and into the hallway, ready for combat. He was on his toes, peering down through the one-way glass. He stepped aside for me and nodded for me to look. And what did I see? There was a man lying on the top of the steps. Judging by his position, it was safe to say that he had passed out after ringing the bell. He certainly did not look hale and hearty.
"What should we do, Archie?"
Wolfe had come to office doorway. "What is it? What is all this ridiculous commotion"
"There's a body on the stoop. Whether dead or alive, I'm not sure."
He actually looked a little flustered. That usually only happened when a woman started crying. "Well, don't open the door."
I stared at him disdainfully. "Well, shoot. And I was gong to lay him here in the hallway to get him out of the cold."
"This is not a time for jocundity." He was actually backing away, into the office, even though the front door was closed.
I don't know what that means, but you're probably right. This is new territory. I'll call Doc Vollmer."
Wolfe turned away and probably went back to his desk. He preferred to ignore things he didn't like. Often that included me.
I used the phone in the kitchen. I dialed the number and got Julia, who immediately began thanking me for the dinner we had sent down. I had to cut her off and told her that we had a medical emergency and I need the doctor's advice for a few minutes. She said he was with a patient, but she would go get him. About a minute later, a voice said, "Archie? What's wrong?"
One reason Wolfe likes Vollmer is that he doesn't waste a lot of words. Same thing with the lawyer, Nathaniel Parker. I explained the situation. And danged if he didn't say it: "Whatever you do, don't bring him inside."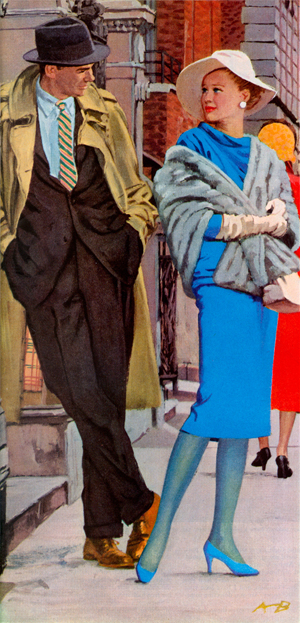 Was this 'Archie's an idiot' day?
He continued. "Don't go outside, either. Can you see any signs of breathing?"
"Not through the glass, from here, no. I can't tell. He was alive enough to ring the doorbell."
He was silent. "Call 911. He may still be alive. I'll come down and examine him." He hung up.
Fritz was pacing back and forth in front of the door. "Relax." I walked to the office. Wolfe was standing in front of the giant globe. "Vollmer confirmed your crack medical advice. Our uninvited guest is still outside. He's coming over to see if he can do anything."
"Good. Yes. It's a nuisance." He spun the globe.
"I can see that. It's driven you to actually get up from your desk." I shook my head and went back out to wait with Fritz.
Vollmer arrived and he was wearing an N95 mask. He put on a pair of gloves and checked for a pulse and shook his head. Assuming I was looking through the one way glass, he pointed to the front window and indicated I should open it, which I did. He moved away from the body, but not too close to the window. "He's dead. I'd say he was Covid19 positive. Or had an extremely severe case of influenza. When the emergency squad arrives, they'll arrange for transport."
He moved back over to the body and began taking a closer look. I stayed where I was, in case there were further updates. Without looking up, he said, "Archie, are you still there?"
"Yep."
"Call the police. This man's been stabbed."
I'll get the rest of this down tomorrow. Lily wants my advice on a charitable proposal she received. I never deny a damsel in distress.
Stay at Home
Nero Wolfe's Brownstone: Stay at Home – Days 1 and 2
Nero Wolfe's Brownstone: Stay at Home- Days 3 and 4
Nero Wolfe's Brownstone: Stay at Home- Days 5, 6, and 7
Nero Wolfe's Brownstone: Stay at Home- Days 8, 9, and 10
Nero Wolfe's Brownstone: Stay at Home- Days 11, 12, and 13
Nero Wolfe's Brownstone: Stay at Home Days 14 and 15
Nero Wolfe's Brownstone: Stay at Home Days 16 and 17
Nero Wolfe's Browsnstone: Stay at Home – Days 18 and 19
Nero Wolfe's Brownstone: Stay at Home – Days 20 and 21
Nero Wolfe's Brownstone: Stay at Home – Days 22 and 23
Nero Wolfe's Brownstone: Stay at Home – Days 24 and 25
Nero Wolfe's Brownstone: No Voting Day
Nero Wolfe's Brownstone
Meet Nero Wolfe
The R-Rated Nero Wolfe
Radio & Screen Wolfe
A&E's 'A Nero Wolfe Mystery'
The Lost 1959 PilotThe Mets in "Please Pass the Guilt"
3 Good Reasons
3 Good Reasons – 'Not Quite Dead Enough'
3 Good Reasons – 'Murder is Corny'
3 Good Reasons – 'Immune to Murder'
The Greenstreet Chronicles (Pastiches based on the Radio Show)
The Careworn Cuff – Part One
The Careworn Cuff – Part Two
The Careworn Cuff – Part Three
---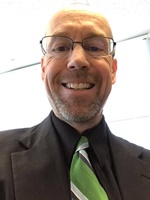 Bob Byrne's 'A (Black) Gat in the Hand' made it's Black Gate debut in the summer of 2018 and returned in 2019 and 2020. Bet on a 2021 sighting.

His 'The Public Life of Sherlock Holmes' column ran every Monday morning at Black Gate from March, 2014 through March, 2017. And he irregularly posts on Rex Stout's gargantuan detective in 'Nero Wolfe's Brownstone.'

He organized 'Hither Came Conan,' as well as Black Gate's award-nominated 'Discovering Robert E. Howard' series.

He is a member of the Praed Street Irregulars, founded www.SolarPons.com (the only website dedicated to the 'Sherlock Holmes of Praed Street') and blogs about Holmes and other mystery matters at Almost Holmes.
He has contributed stories to The MX Book of New Sherlock Holmes Stories – Parts III, IV,  V, VI and XXI.
He has written introductions for Steeger Books, and appeared in several magazines, including Black Mask, Sherlock Holmes Mystery Magazine, The Strand Magazine, and Sherlock Magazine.