Goth Chick News: Just in Time for Mardi Gras: The LaLaurie Mansion Series
Goth Chick News: Just in Time for Mardi Gras: The LaLaurie Mansion Series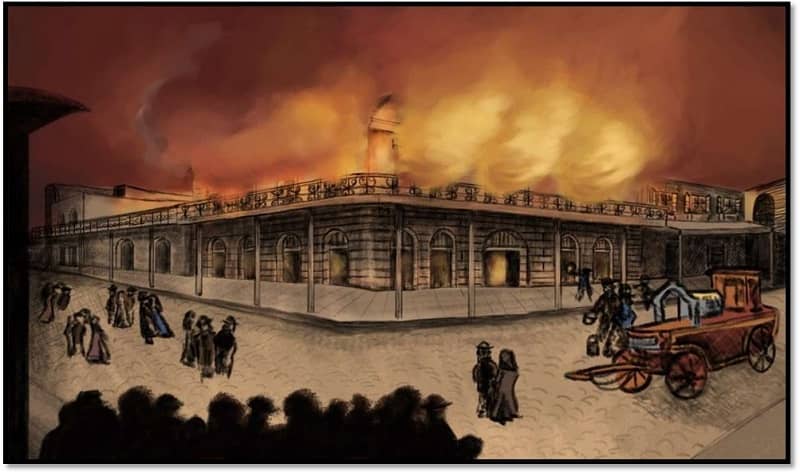 An illustration of the fire at the LaLaurie mansion
As you all know, I fancy myself somewhat of a connoisseur of the paranormal. Over the years I've told you about some personal experiences (both real and imagined), some that others have experienced, and a few that are little more than unsubstantiated folk tales. But every once in a while, there comes a time and place where something so disturbing has occurred that the stories of hauntings associated with it morph into anecdotes that even a hardened skeptic could make room for.
Such is the LaLaurie Mansion located in New Orleans' French Quarter which ranks near the very top of the "give me nightmares" scale.
If you haven't heard of Marie Delphine LaLaurie, she was a New Orleans socialite who built a two-story mansion at 1140 Royal Street upon the event of her third marriage in 1825, to physician Leonard Louis Nicolas LaLaurie. Long before this, NOLA was a unique place, not the least of which due to its Code Noir, or laws governing the treatment of slaves. Unlike the rest of the south there was at least the expectation in NOLA, that slave owners would treat their slaves well, and NOLA had the largest population of free people of color of any major southern city.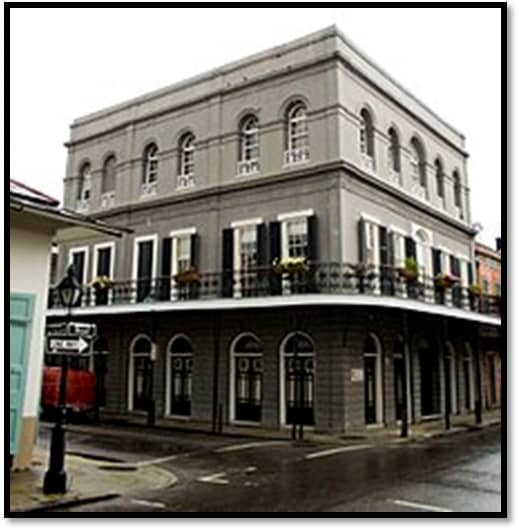 LaLaurie Mansion today
Municipal documents from the time, show that the LaLaurie's received several citations for mistreating their slaves, though as members of the elite class it is likely they paid little attention. Sometime around 1833, one of LaLaurie's neighbors saw one of her slaves, a girl of about eight years, fall to her death from the roof of the Royal Street mansion while trying to avoid punishment from a whip-wielding LaLaurie. This incident led to an investigation of the LaLauries, in which they were found guilty of illegal cruelty and forced to forfeit nine slaves.
On April 10, 1834, a fire broke out in the LaLaurie residence starting in the kitchen. When the police and fire marshals got there, they found the cook, a seventy-year-old woman, chained to the stove by her ankle. She later said that she had set the fire as a suicide attempt because she feared being punished. She said that slaves taken to the uppermost room never came back. As reported in the local paper, the New Orleans Bee, on April 11, 1834, bystanders responding to the fire attempted to enter the slave quarters to ensure that everyone had been evacuated. Upon being refused the keys by the LaLauries, the bystanders broke down the doors. One of those who entered the premises was Judge Jean-Francois Canonge, who testified to having found a "negress… wearing an iron collar" and "an old negro woman who had received a very deep wound on her head [who was] too weak to be able to walk."
When the discovery of the abused slaves became widely known, a mob of local citizens attacked the LaLaurie residence and vandalized the property beyond repair. The slaves were taken to a local jail, where they were available for public viewing and The Bee reported that by April 12 up to 4,000 people had shown up "to convince themselves of their sufferings."
As this tale was told and retold, it became embellished into a full-blown horror story. To this day, the impressive home which sits on the property where once stood the LaLaurie mansion is a favorite stop on NOLA ghost tours. Guides tell of horrifying, Frankenstein-esque experiments done by Dr. LaLaurie on the slaves, watched over by the sadistic Delphine; a nineteenth century Elizabeth Bathory. When multiple skeletal remains were uncovered on the Royal Street property during one of the many modern-day construction projects, they were immediately attributed to hapless victims of the LaLauries' diabolical experiments.
In 2007 Nicolas Cage purchased the mansion based on its reputation, allegedly thinking it would be a great place to write a horror novel. When he told another French Quarter resident he only stayed in the house one night due to what he heard after the lights went out, the LaLaurie mansion was firmly cemented in its place as one of the most haunted locations in America.
Evidence proves the LaLauries were unusually cruel to their slaves, which in itself is horror enough. But, as we learned from interviewing Victoria Cosner Love and Lorelei Shannon, authors of Mad Madame LaLaurie, the medical experimentation and other gruesome details are wholly unsubstantiated and almost certainly concocted. Still, city records show that between 1830 and 1834, twelve slaves died at the mansion on Royal Street. Of course, disease ran rampant in the swampy heat of Louisiana in the 1800's, and this could have been the cause of the deaths.
Could have been…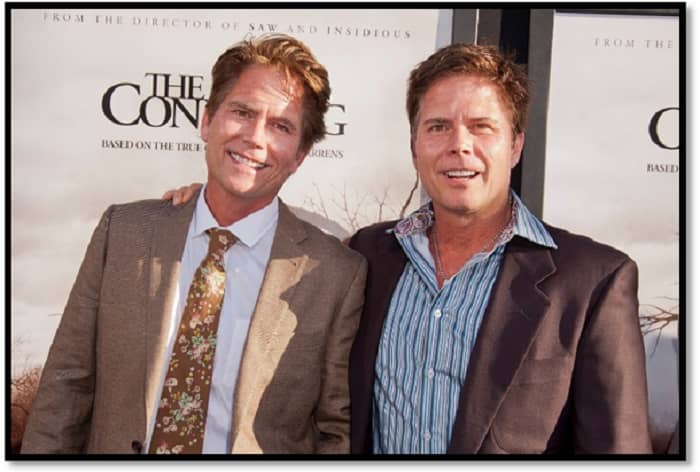 Chad and Carey Hayes
True or not, the most gruesome aspects of what was found in the LaLaurie mansion after the fire is about to spawn an entire series of horror movies – six to be exact. Chad and Carey Hayes, writers of the first two The Conjuring movies, have teamed up again to create a series of films based on the mansion throughout history. And unlike Cage, they are writing and filming at least some of them inside the house. After Cage lost it in tax litigation, the mansion changed hands twice more, landing with owner Michael Whalen, a collaborator with LA-based film and TV firm Faster Horse. Faster Horse and the Hayes brothers are partners on the LaLaurie film project.
In a press release about the project, Chad Hayes stated:
We love writing films in which we get to tell true stories – incorporating moments that people can look up and discover did in fact happen. With the LaLaurie House we get to do exactly that… there is a wealth of documentation of a very dark and frightening past of true events. Not to mention that after spending some time there, what we personally experienced was truly unnerving. We haven't been this excited about a project since The Conjuring!
The premise of the first film, entitled The LaLaurie Mansion: Chapter Six, will be set in the modern day. Subsequent movies are planned to go backwards in time. Says Chad,
The movie you're going to see first is the last one. It's contemporary, and then we're going earlier in time, earlier in time, earlier in time to when different events happen there. And that's been really cool.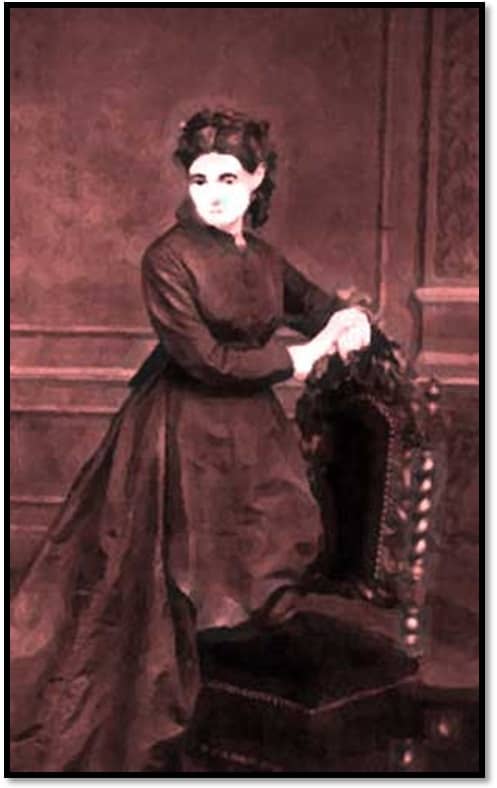 Marie Delphine LaLaurie
I did a bit of digging to try to uncover the "wealth of documentation" on frightening events at the LaLaurie mansion after it was destroyed. In 1838 the building as it looks today, was built on the property. Over the years it has gone from a private residence, to apartments, to a girl's school, to a conservatory of music, a bar, a furniture story, back to apartments (luxury this time) and finally reconstructed into another private residence. In its original iteration as apartments, there is documentation a tenant was murdered. But it seems most of the reports of paranormal activity came from when it was a school for girls, where students reported a whole slew of spooky goings-on.
The French Quarter is pretty much wall-to-wall paranormal stories, and there's no doubt the LaLaurie mansion offers plenty of movie fodder. Will audiences come back to the same location six times to hear the tales?
Stay tuned.