Goth Chick News: The Stoker Awards Are Back, And I Need One
Goth Chick News: The Stoker Awards Are Back, And I Need One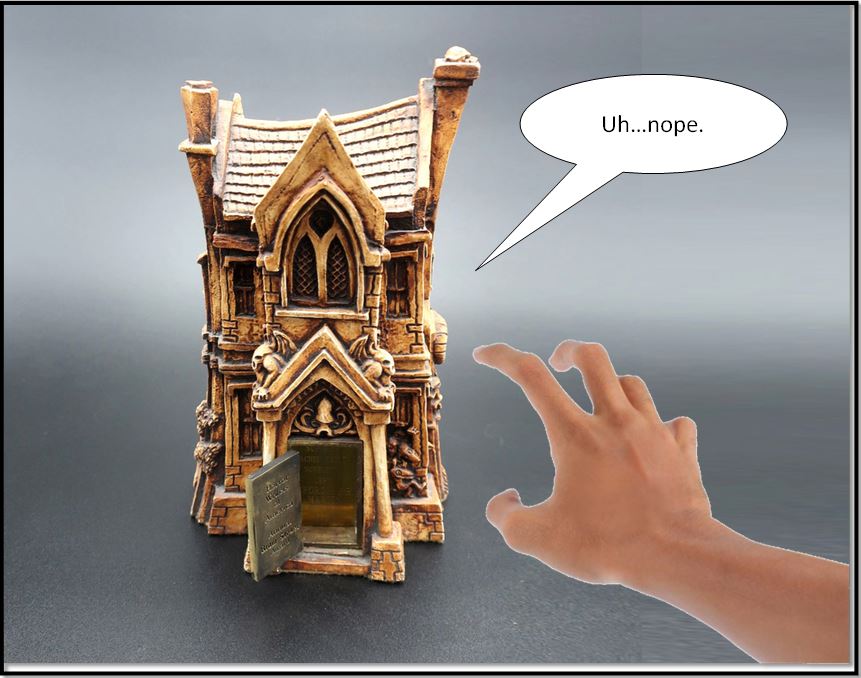 Gather round friends – as we're all still stuck at home, we can at least take consolation in the idea that writers all over the world continue to have plenty of time to create stories with which to entertain us. And as always, the end of January gifts us with the most awesome reading/watching list of the year: the annual preliminary ballot list for the coolest award ever.
The Bram Stoker Awards have been presented annually since 1987, and the winners are selected by ballot from the active members of the Horror Writers Association (HWA). Several members of the HWA, including Dean Koontz, were originally reluctant to endorse such writing awards, fearing it would incite competitiveness rather than friendly admiration. The HWA therefore went to great lengths to avoid mean-spirited competition by specifically seeking out new or overlooked writers and works, and officially issuing awards not based on "best of the year" criteria but for "superior achievement," which allows for ties.
Which is lovely and all, but I believe I would not be above doing something mean-spirited — if not downright evil — to get my hands on the award itself; a haunted house whose front door opens to reveal the category and winner.
This week the HWA announced the preliminary ballot for the 2020 Bram Stoker Awards. And whatever you do, do not call these folks nominees (yet). Only works that appear on the Stoker Award's "Final Ballot," to be formally announced on February 23, may be called nominees.
Therefore, the preliminary ballot achievers are…

Superior Achievement in a Novel
Davidson, Andy – The Boatman's Daughter (MCD x FSG Originals)
Hurst, Rex – What Hell May Come (Crystal Lake Publishing)
Jones, Stephen Graham – The Only Good Indians (Gallery/Saga Press)
Katsu, Alma – The Deep (G.P. Putnam's Sons)
Keisling, Todd – Devil's Creek (Silver Shamrock Publishing)
Kenemore, Scott – Lake of Darkness (Talos)
Malerman, Josh – Malorie (Del Rey)
Moreno-Garcia, Silvia – Mexican Gothic (Del Rey)
Thomas, Jeffrey – The American (JournalStone)
Triana, Kristopher – Gone to See the River Man (Cemetery Dance Publications)
Superior Achievement in a First Novel
Alleyne, C.S. – Belle Vue (Crystal Lake Publishing)
Fram, John – The Bright Lands (Hanover Square Press)
Hall, Polly – The Taxidermist's Lover (CamCat Publishing, LLC)
Harrison, Rachel – The Return (Berkley)
Jeffery, Ross – Tome (The Writing Collective)
Knight, EV – The Fourth Whore (Raw Dog Screaming Press)
Kulski, K.P. – Fairest Flesh (Rooster Republic Press)
Lyons, Matthew – The Night Will Find Us (Keylight Books)
Meijer, Maryse – The Seventh Mansion (FSG Originals)
Reed Petty, Kate – True Story (Viking)
Superior Achievement in a Graphic Novel
Archer, Steven (author/artist) – The Masque of the Red Death (Raw Dog Screaming Press)
Brody, Jennifer (author) and Rivera, Jules (artist) – Spectre Deep 6 (Turner)
Chapman, Clay McLeod (author), Brown, Garry (artist), and Mooneyham, Chris (artist) – Scream Vol. 1: Curse of Carnage (Marvel)
Daniel, Tim (author), Moreci, Michael (author), and Hixson, Joshua (artist) – The Plot (Vault Comics)
Douek, Rich (author) and Cormack, Alex (artist) – Road of Bones (IDW Publishing)
Holder, Nancy (author), Di Francia, Chiara (artist), and Woo, Amelia (artist) – Mary Shelley Presents (Kymera Press)
Manzetti, Alessandro (author) and Cardoselli, Stefano (artist/author) – Her Life Matters: (Or Brooklyn Frankenstein) (Independent Legions Publishing)
Nadler, Lonnie (author) and Cha, Jenna (artist) – Black Stars Above (Vault Comics)
Niles, Steve (author), Simeone, Salvatore (author), and Kudranski, Szymon (artist) – Lonesome Days, Savage Nights (TKO Studios)
Paknadel, Alex (author), Brusco, Giulia (artist), and Vendrell, Nil (artist) – Redfork (TKO Studios)
Superior Achievement in a Young Adult Novel
Cesare, Adam – Clown in a Cornfield (HarperTeen)
Charlton, Darren – Wranglestone (Stripes/Little Tiger)
Dávila Cardinal, Ann – Category Five (Tor Teen)
Kraus, Daniel – Bent Heavens (Henry Holt and Company/Macmillan)
Laure, Estelle – Mayhem (Wednesday Books/St. Martin's)
Lutz, Leslie – Fractured Tide (Blink)
Parsons, Ash – Girls Save the World in This One (Philomel Books)
Snyman, Monique – The Bone Carver (Vesuvian Books)
Thomas, Aiden – Cemetery Boys (Swoon Reads/Macmillan)
Waters, Erica – Ghost Wood Song (HarperTeen)
Superior Achievement in Long Fiction
Ashley-Smith, J. – The Attic Tragedy (Meerkat Press)
Cowen, David E. – Proof of Death and Other Facts (Horror USA – Texas: An Anthology of Horror from the Lone Star State) (Soteira Press)
Deady, Tom – Coleridge (Silver Shamrock Publishing)
Iglesias, Gabino – Beyond the Reef (Lullabies for Suffering: Tales of Addiction Horror) (Wicked Run Press)
Jones, Stephen Graham – Night of the Mannequins (Tor.com)
Kiste, Gwendolyn – The Invention of Ghosts (Nightscape Press)
Landry, Jess – I Will Find You, Even in the Dark (Dim Shores Presents Volume 1) (Dim Shores)
Miskowski, S.P. – The Best of Both Worlds (Trepidatio Publishing)
Parent, Jason – Eight Cylinders (Crystal Lake Publishing)
Pinsker, Sarah – Two Truths and a Lie (Tor.com)
Stred, Steve – The Window in the Ground (The Writing Collective)
Wise, A.C. – Exhalation #10 (Final Cuts: New Tales of Hollywood Horror and Other Spectacles) (Blumhouse Books)
Superior Achievement in Short Fiction
Arcuri, Meghan – "Am I Missing the Sunlight?" (Borderlands 7) (Borderlands Press)
Busby, R.A. – "Street View" (Collective Realms Magazine: Issue #002) (Lazy Adventurer Publishing)
Compton, Johnny – "FFUNS" (PseudoPod 692)
Di Orazio, Paolo – "The Man Who Fell Beyond the Wall" (KDP Amazon)
Fawver, Kurt – "Introduction to the Horror Story, Day 1" (Nightmare Magazine Nov. 2020 (Issue 98))
Girardi, Jill – "The Ecstasy of Gold" (25 Gates of Hell: A Horror Anthology) (Burwick Anthologies)
Girardi, Jill – "The Wet Dream" (The Places We Fear to Tread) (Cemetery Gates Media)
Hinkle, Larry – "The Space Between" (Deep Magic, Spring 2020) (Amberlin)
Malerman, Josh – "One Last Transformation" (Miscreations: Gods, Monstrosities & Other Horrors) (Written Backwards)
McKnight Hardy, Lucie – "The Birds of Nagasaki" (Uncertainties Volume IV) (Swan River Press)
O'Quinn, Cindy – "The Thing I Found Along a Dirt Patch Road" (Shotgun Honey Presents Volume 4: Recoil) (Down and Out Books)
Ward, Kyla Lee – "Should Fire Remember the Fuel?" (Oz is Burning) (B Cubed Press)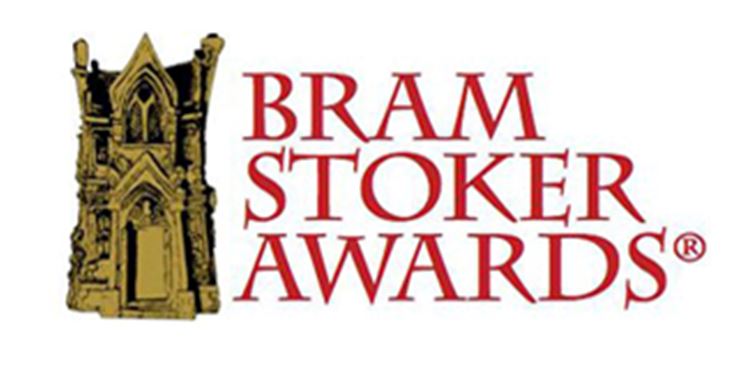 Superior Achievement in a Fiction Collection
Chronister, Kay – Thin Places (Undertow Publications)
Koja, Kathe – Velocities: Stories (Meerkat Press)
Langan, John – Children of the Fang and Other Genealogies (Word Horde)
Lillie, Patricia – The Cuckoo Girls (Trepidatio Publishing)
McMahon, Gary – Some Bruising May Occur (JournalStone)
Murray, Lee – Grotesque: Monster Stories (Things in the Well)
Oliver, Jonathan – The Language of Beasts (Black Shuck Books)
Ottone, Robert P. – Her Infernal Name & Other Nightmares (Spooky House Press LLC)
Stanton, Max D. – A Season of Loathsome Miracles (Trepidatio Publishing)
Taborska, Anna – Bloody Britain (Shadow Publishing)
Superior Achievement in a Screenplay
Amaris, Scarlett and Stanley, Richard – Color Out of Space (SpectreVision)
Cozad, Adam and Duffield, Brian – Underwater (20th Century Fox Film Corporation)
Desola, David and Rivero, Pedro – The Platform (Basque Films, Netflix)
Finnegan, Lorcan and Shanley, Garret – Vivarium (Lovely Productions, Saban Films)
Green, Misha – Lovecraft Country, Season 1, Episode 1: "Sundown" (Affeme, Monkeypaw Productions, Bad Robot Productions, Warner Bros. Television Studios)
Green, Misha and Ofordire, Ihuoma – Lovecraft Country, Season 1, Episode 8: "Jig-a-Bobo" (Affeme, Monkeypaw Productions, Bad Robot Productions, Warner Bros. Television Studios)
James, Natalie Erika and White, Christian – Relic (AGBO, Film Constellation, IFC Midnight)
LaManna, Angela – The Haunting of Bly Manor, Season 1, Episode 5: "The Altar of the Dead" (Intrepid Pictures, Amblin Television, Paramount Television Studios)
Weekes, Remi – His House (Regency Enterprises, BBC Films, Vertigo Entertainment, Starchild Pictures)
Whannell, Leigh – The Invisible Man (Universal Pictures, Blumhouse Productions, Goalpost Pictures, Nervous Tick Productions)
Superior Achievement in a Poetry Collection
Borski, Robert – Carpe Noctem (Weird House Press)
Brandeis, Gayle – Many Restless Concerns (Black Lawrence Press)
Clarke, Cassandra Rose – Sacred Summer (Aqueduct Press)
Crum, Amanda – The Day You Learned To Swim (Self-Published)
Manzetti, Alessandro – Whitechapel Rhapsody: Dark Poems (Independent Legions Publishing)
McHugh, Jessica – A Complex Accident of Life (Apokrupha)
Murray, Ronald J. – Cries to Kill the Corpse Flower (Bizarro Pulp Press)
Pelayo, Cynthia – Into the Forest and All the Way Through (Burial Day Books)
Sng, Christina – A Collection of Dreamscapes (Raw Dog Screaming Press)
Tantlinger, Sara – Cradleland of Parasites (Rooster Republic Press)
Superior Achievement in an Anthology
Bailey, Michael and Murano, Doug – Miscreations: Gods, Monstrosities & Other Horrors (Written Backwards)
Cagle, Ryan and Jenkins, James D. – The Valancourt Book of World Horror Stories, Volume 1 (Valancourt Books)
Flynn, Geneve and Murray, Lee – Black Cranes: Tales of Unquiet Women (Omnium Gatherum Media)
Givens Kurtz, Nicole – Slay: Stories of the Vampire (Mocha Memoirs Press)
Kelly, Michael – Shadows & Tall Trees 8 (Undertow Publications)
Kolesnik, Samantha – Worst Laid Plans: An Anthology of Vacation Horror (Grindhouse Press)
Neal, David T. and Scott, Christine M. – The Fiends in the Furrows II: More Tales of Folk Horror (Nosetouch Press)
Rector, Jeani and Wild, Dean H. – The Horror Zine's Book of Ghost Stories (HellBound Books Publishing, LLC)
Tantlinger, Sara – Not All Monsters: A Strangehouse Anthology by Women of Horror (Rooster Republic Press)
Yardley, Mercedes M. – Arterial Bloom (Crystal Lake Publishing)
Superior Achievement in Non-Fiction
Florence, Kelly and Hafdahl, Meg – The Science of Women in Horror: The Special Effects, Stunts, and True Stories Behind Your Favorite Fright Films (Skyhorse)
Glasby, Matt – The Book of Horror: The Anatomy of Fear in Film (White Lion Publishing)
Heller-Nicholas, Alexandra – 1000 Women in Horror (BearManor Media)
Keene, Brian – End of the Road (Cemetery Dance Publications)
Kerestman, Katherine – Creepy Cat's Macabre Travels: Prowling Around Haunted Towers, Crumbling Castles, and Ghoulish Graveyards (WordCrafts Press)
Peirse, Alison – Women Make Horror: Filmmaking, Feminism, Genre (Rutgers University Press)
Stallings, Courtenay – Laura's Ghost: Women Speak About Twin Peaks (Fayetteville Mafia Press)
Waggoner, Tim – Writing in the Dark (Guide Dog Books/Raw Dog Screaming Press)
Weinstock, Jeffrey Andrew – The Monster Theory Reader (University of Minnesota Press)
Wetmore, Jr. Kevin J. – The Streaming of Hill House: Essays on the Haunting Netflix Adaption (McFarland)
Superior Achievement in Short Non-Fiction
Clasen, Mathias – "Why the World Is a Better Place with Stephen King in It: An Evolutionary Perspective" (Evolutionary Perspectives on Imaginative Culture) (Springer)
Clasen, Mathias; Johnson, John; Kjeldgaard-Christiansen, Jens; and Scrivner, Coltan – "Pandemic Practice: Horror Fans and Morbidly Curious Individuals Are More Psychologically Resilient during the Covid-19 Pandemic" (Personality and Individual Differences) (Elsevier)
Jackson Joseph, Rhonda – "The Beloved Haunting of Hill House: An Examination of Monstrous Motherhood" (The Streaming of Hill House: Essays on the Haunting Netflix Adaptation) (McFarland)
Pelayo, Cynthia – "I Need to Believe" (Southwest Review Volume 105.3)
Renner, Karen J. – "Degeneration through Violence: Stephen King's Rage" (Children and Childhood in the Works of Stephen King) (Lexington Books)
Robinson, Kelly – "Hell is Other Mushroom People: Societal Decay in Matango" (Scary Monsters Magazine #117)
Robinson, Kelly – "Lost, Found, and Finally Unbound: The Strange History of the 1910 Edison Frankenstein" (Rue Morgue Magazine, June 2020)
Sng, Christina – "Final Girl: A Life in Horror" (Interstellar Flight Magazine, October 2020)
Waggoner, Tim – "Speaking of Horror" (The Writer)
Weinstock, Jeffrey Andrew – "What is IT? Ambient Dead and Modern Paranoia in It (2017), It Follows (2014), and It Comes at Night (2017)" (Horror Studies v.11, no.2)