Marvel's Newest TV Offering: WandaVision!
Marvel's Newest TV Offering: WandaVision!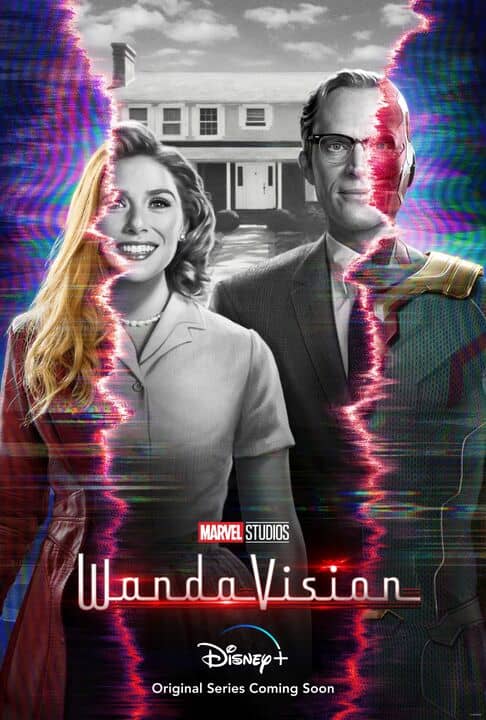 You'd have to not be on social media to not know that Disney+ just released its newest Marvel Cinematic Universe offering, WandaVision. The first two episodes dropped last night and additional episodes will appear every Friday until season one is done.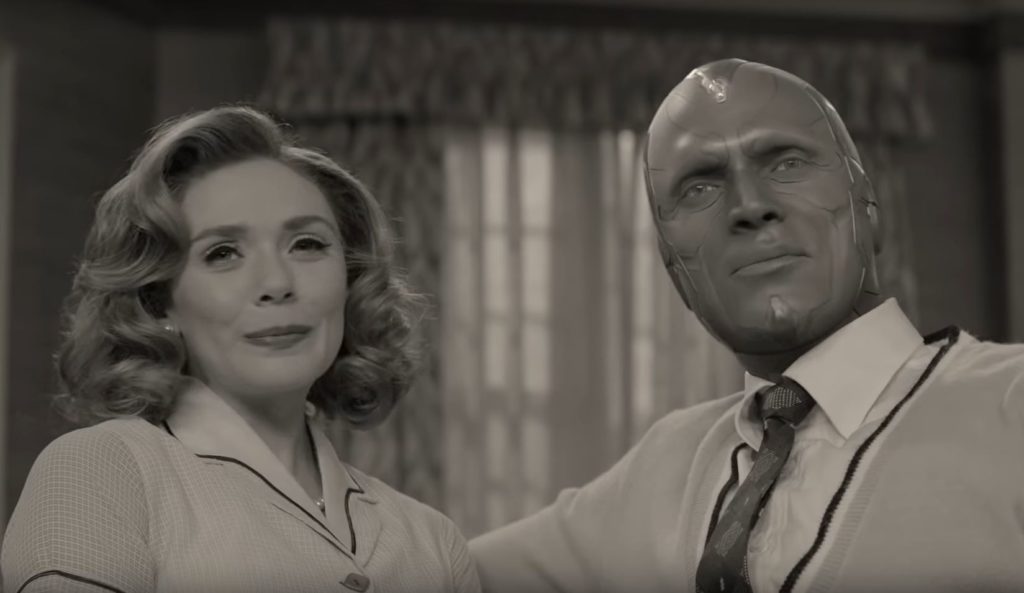 Paul Bettany and Elizabeth Olsen reprised their movie roles on the small screen as Vision and Scarlet Witch. They of course were in the Avengers movies and Vision disappeared in a puff of dust and a snap of fingers during Endgame, so we don't know where they are or how they're doing.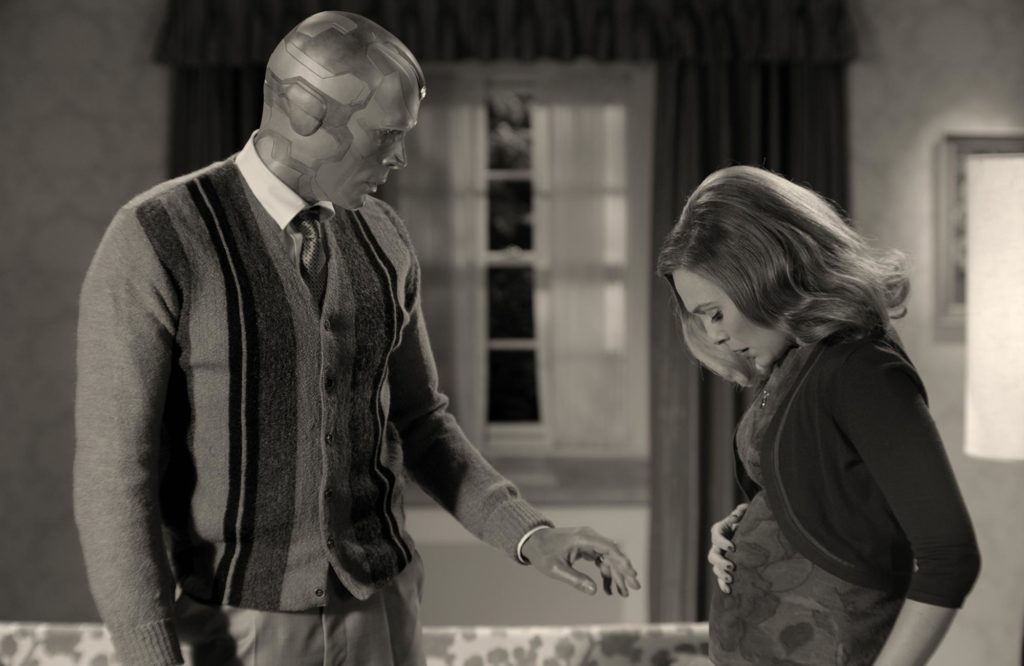 The viewer is even more disoriented by the tonal shift, although delightedly so. My son is constantly trying to get me to watch more superhero in tights movies and TV shows and my answer for the last 2 years has been that I've seen 25+ superhero movies in recent history and I can't do anymore. WandaVision is not capes and tights, visually or tonally.
Think B&W Bewitched crossed with the creeping psychological dread of Tom King's Mister Miracle or Vision. The pilot opens on the pair in a 1950s sitcom setting complete with comedic and fluffy problems, cheesy sitcom dialogue and a laugh track.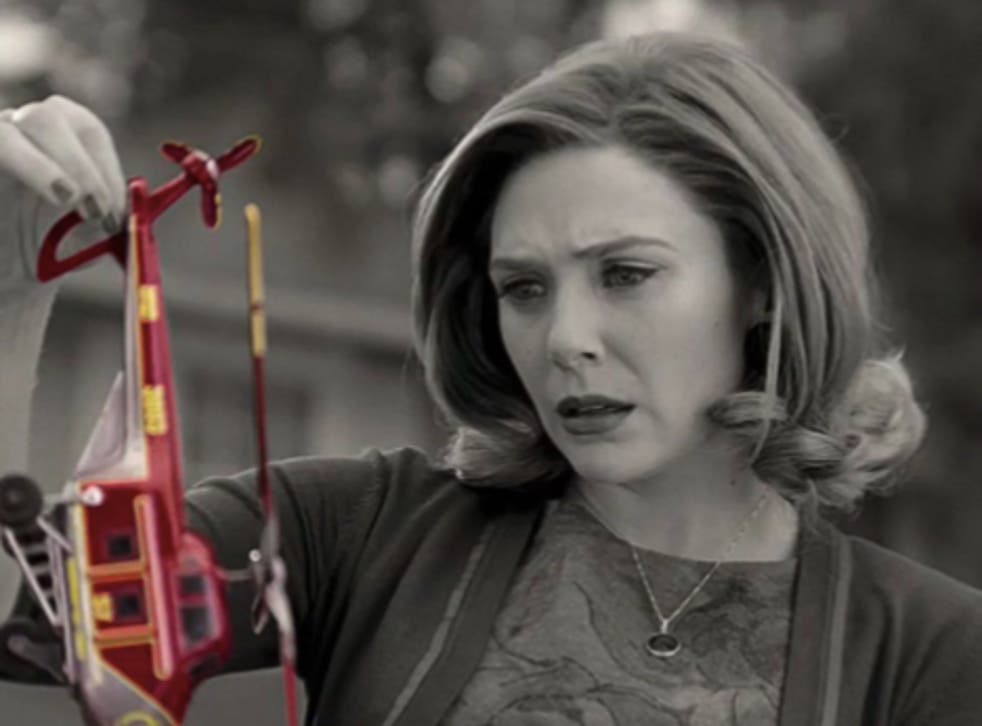 The prosaic tone is broken in a few places to eerie effect. Within a comedic situation someone starts dying and Vision seems to freeze and the only one with agency seems to be Wanda. It's a dark moment hinting at what's really going on behind this bucolic facade.
The color work, all B&W except for a clue in color is more than enough to tell the audience that something dark is going on. And then strange radio signals and other weird stuff, including a surprise pregancy and what seems to be an AIM worker, continue this effect. It's potent at promising where this series might go.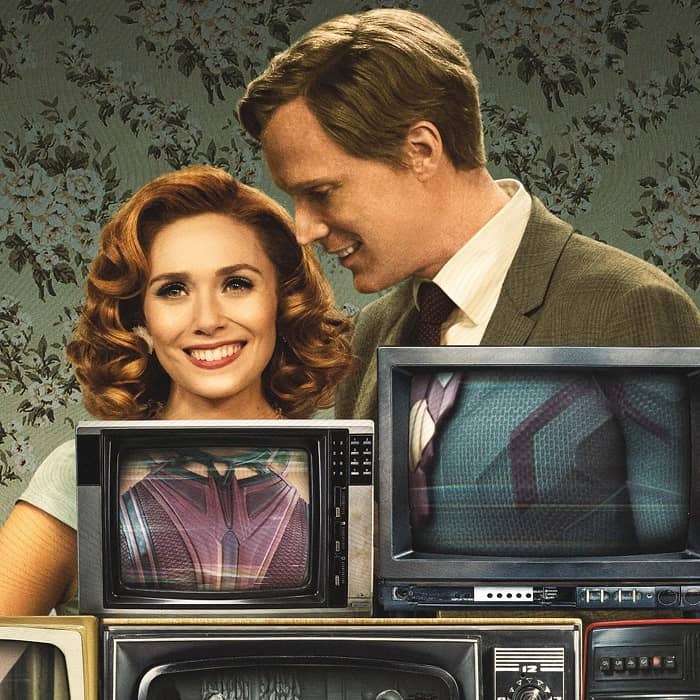 I have no special knowledge of what's going to happen but I know that in the comics, Wanda was occasionally written to be both unstable and very powerful. She and Vision had children in the comics (an impossible outcome considering he's a machine) by her using her probability manipulating powers. If the Vision really is dead and is still dead, it wouldn't surprise comic readers that Wanda herself is creating this world, to be with the android she loves.
I quite enjoyed the first two episodes and felt like I was being treated like an intelligent viewer. The MCU is not spoon-feeding this series to me – they're trusting me to participate in the interpretation of what this story is and means. I'm looking forward to next Friday!
---
Derek Künsken writes science fiction in Gatineau, Québec. His first novel, The Quantum Magician, a space opera heist, was a finalist for the Locus, Aurora and Chinese Nebula awards. Its sequel, The Quantum Garden was an Aurora finalist as well. His third novel, The House of Styx, got a starred review in Publishers' Weekly and the Library Journal and is out in audio and ebook (order link); and the hardcover will release in April, 2021.