Goth Chick News: In 2021, The "Stakes" Get Higher…
Goth Chick News: In 2021, The "Stakes" Get Higher…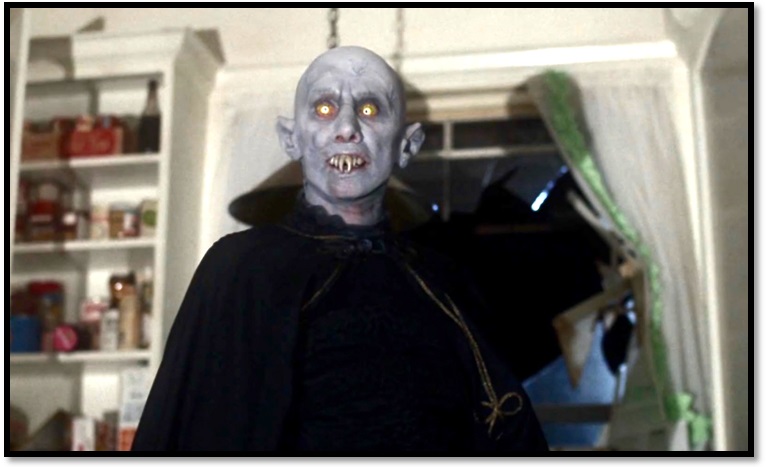 No surprise, I absolutely love a good vampire story. And though I've had a bit of an up and down relationship with Stephen King over the years, one of the "up" periods involved his book Salem's Lot. During the year-end holidays I reread it, followed by a revisiting of the 1979 TV miniseries starring David Soul and directed by Tobe Hooper. Though it had its moments, not the least of which being the vampires themselves, I've always felt a little "meh" about this rendition as compared to its literary source material. The "meh" goes double for that hot mess on TNT starring Rob Lowe in 2004. This is also no surprise, as a King novel successfully translated to the screen of any size is a rare thing indeed.
Still, hope springs eternal in these matters, as shown by Carrie and The Shining, so when The Hollywood Reporter said director Gary Dauberman had signed up to bring Salem's Lot to the big-screen, my interest was piqued.
Why? It's not just due to Dauberman's horror-chops, but the fact that he is also signed on to write the interpretation. To me it seems that whenever King gets involved as the screen writer, to ensure his stories are told his way, a train wreck ensues. The most recent case in point was Doctor Sleep, King's sequel to The Shining which I enjoyed so much I've read it twice. But hating Stanley Kubrick's take on his original installment, King insisted on writing the script for Doctor Sleep himself, resulting in such a disappointing theatrical interpretation that I nearly primal screamed on the way out of the theater.
Raw fish does not belong on a pizza, and Stephen King should not write movie scripts – it's that simple.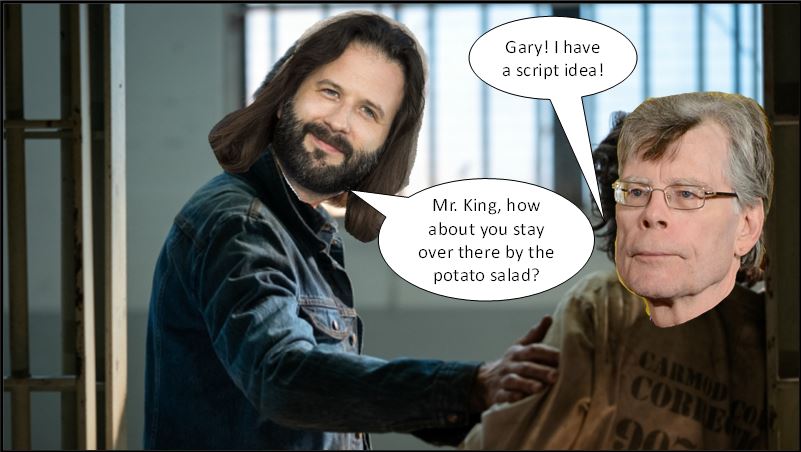 Dauberman's horror creds are pretty solid. He previously worked on the script for IT and IT: Chapter 2 which to me says he understands how to translate a classic King scare to film. In addition to these, Dauberman has also worked on the script of other movies like the entire Annabelle trilogy, as well as The Nun. Word is, he's well liked by the Warner Bros. and New Line Cinema brass, who are at the helm of the movie, which doesn't hurt one bit.
Dauberman is quoted as saying about the Salem's Lot project,
I did have a unique way into it (via IT1 and IT2) but again, I think the book in itself is unique. Certainly now, I haven't seen a scary vampire movie in a long, long time (preach, brother) and I'd really love to tackle that. It's one of my favorite books. It's one of my favorite Stephen King books. We felt it should have the cinematic treatment that we gave IT. It was a miniseries as well. The experience of bringing that to the big screen was such a joy that I was so happy we will have the opportunity to do that for Salem's Lot.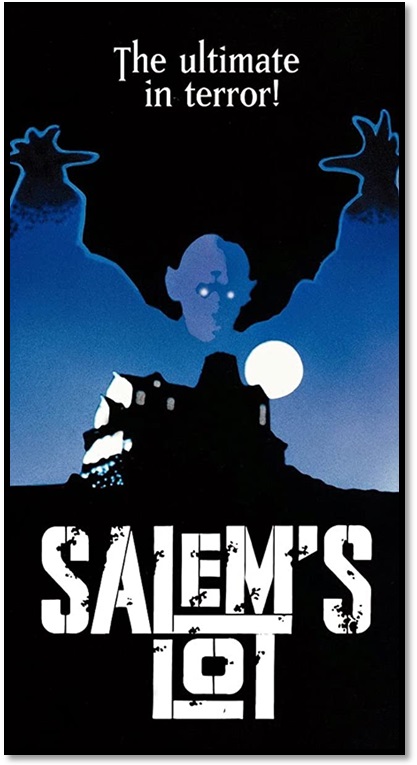 In case you don't remember, Salem's Lot (short for the name of the town where it all takes place, Jerusalem's Lot) is the tale of an author who returns to his hometown in Maine to write about an abandoned mansion. However, after he arrives home, he discovers that the property has been bought by a strange dealer of antiques who is actually a vampire master and turns other locals into his kind too.
The novel was nominated for the World Fantasy Award in 1976 and King has also stated that Salem's Lot is his personal favorite novel.
Here's hoping he says by the craft services table and leaves Dauberman to get on with it.