Goth Chick News: The Beautiful Horror of Del Toro's Pan's Labyrinth
Goth Chick News: The Beautiful Horror of Del Toro's Pan's Labyrinth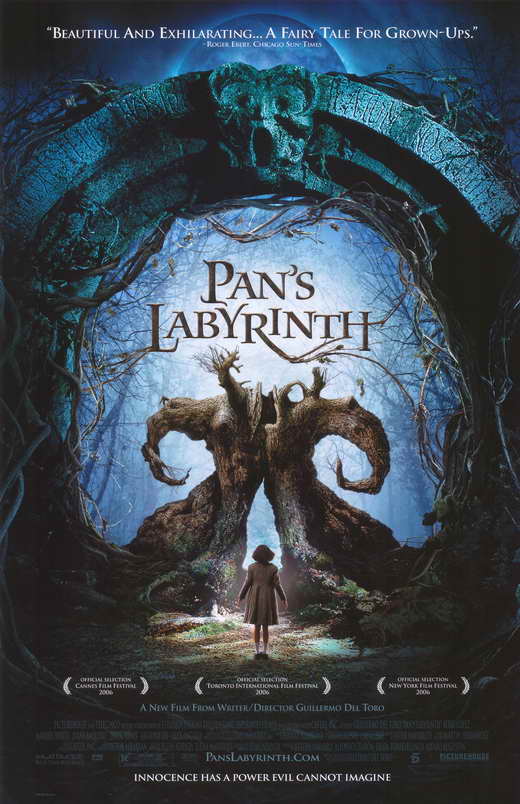 I could not leave the topic of early aughts nightmare-inducing films without bringing up this one. As rife with symbolism as it is horrors, Guillermo Del Toro's 2007 dark fantasy, Pan's Labyrinth is a simple story which explores complex and sometimes violent themes about human morality and free will. When I Googled "symbolism of Pan's Labyrinth" I literally got back 35K responses, including several university thesis papers.
If you skipped this one because it is filmed entirely in Spanish, with English subtitles, I urge you to give it a go. Del Toro went to great lengths to avoid making this a main-stream English language film, including turning down several big-budget studios. He personally created the subtitles to ensure his meanings were translated perfectly, and gave up his entire salary, including back-end points, to see this film make it to production. The result is a visually stunning fairytale, which has been twisted for an adult audience. For example, after the first week Pan's Labyrinth played in theaters in Mexico and Spain, signs were put outside the venues warning the audience about the graphic violence and urging parents not to bring children to see it.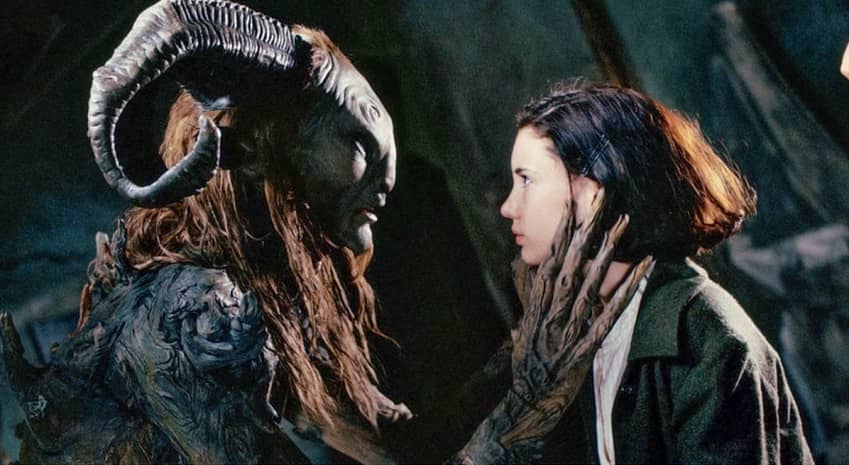 Ofelia and The Faun
The official synopsis of the plot reads:
In 1944 Falangist Spain, a girl, fascinated with fairy-tales, is sent along with her pregnant mother to live with her new stepfather, a ruthless captain of the Spanish army. During the night, she meets a fairy who takes her to an old faun in the center of the labyrinth. He tells her she's a princess, but must prove her royalty by surviving three gruesome tasks. If she fails, she will never prove herself to be the true princess and will never see her real father, the king, again.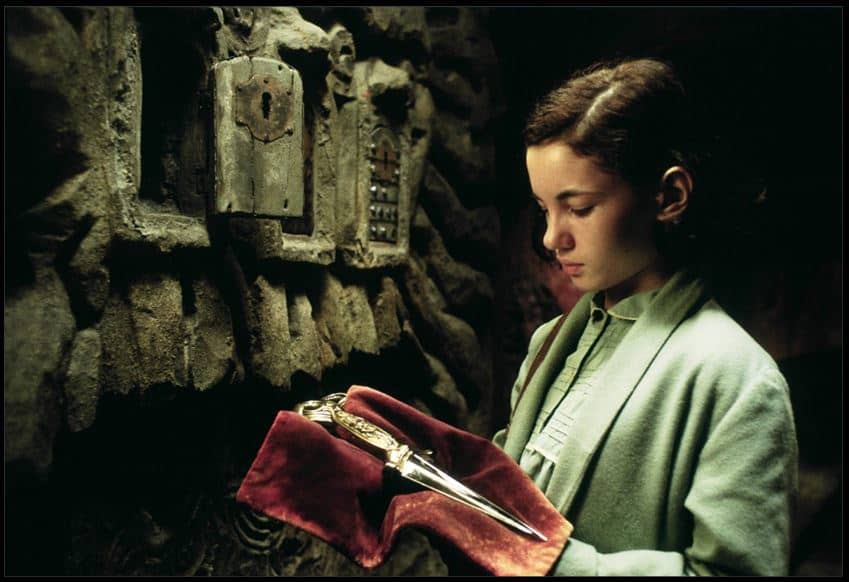 Del Toro populates his tale with both human and fantastical monsters. Good and evil are delineated in the extremes, while the character of "the faun" exists in the shadow world between. But before you think Pan's Labyrinth is too cerebral to be fun, it isn't. I've watched it several times, not for the religious or political themes, but for the beautiful terror of the story.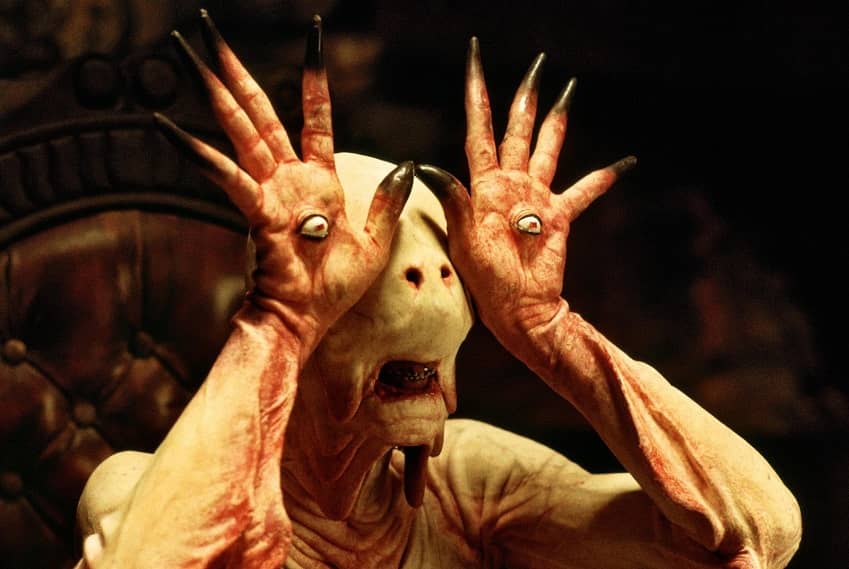 The Pale Man
Del Toro's "Pale Man," character, who stars in one of protagonist Ofelia's gruesome tasks, has been labeled by several horror sites as one of the most memorable monsters in movie history. Check it out for yourself:
Pan's Labyrinth won 34 awards including 3 Academy Awards. It's available on Netflix, Google Play, Vudu and Amazon Prime Video.