Goth Chick News: Let's Get 'The Season' Started with The Devil All the Time
Goth Chick News: Let's Get 'The Season' Started with The Devil All the Time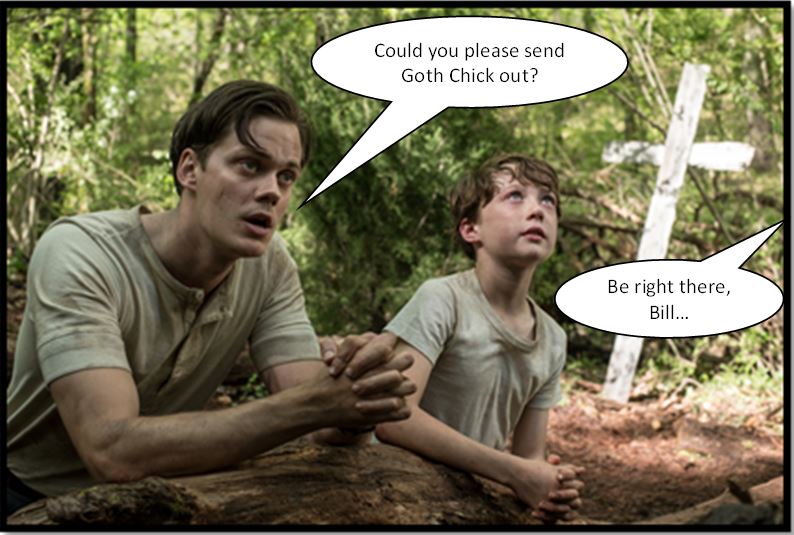 Before I tell you about this, I need to make a couple of pre-emptive statements:
Yes, I know it's only August.
You're right. Halloween isn't for weeks and weeks.
Yes, I've actually left the house when the sun is up / it's warm / it's summer, etc, etc.
Now that we have those items out of the way, I can gleefully report Netflix is definitely with me when it comes to launching their fall lineup, the moment there is a whiff of 70-degree temps in the air. And their first offering of the scare season is a doozy.
Premiering on September 16th, The Devil All the Time is based on a book by the same name, by author Donald Ray Pollack. Telling the story of a religious community who takes their faith to often horrific extremes in rural Ohio, it was actually shot in Alabama over a short, but apparently very intense 10 days. Filmmaker Antonio Campos (Simon Killer, 2016's Christine) is a little secretive about the nature of the film's plot, but there is no hiding the star-studded nature of the cast. The film is brimming with big names including Spider-Man's Tom Holland, It Chapter One and Two's Bill Skarsgård, The Lodge's Riley Keough, and Pet Sematary's Jason Clarke with Robert Pattinson (The Lighthouse, The Batman) and Mia Wasikowska (Stoker, Crimson Peak).
Since we don't know much about Campos' take on the story, and to date there is no official trailer available for The Devil All the Time, here's a summary of the book plot (with me adding the actors in) to get you in the mood:
Set in rural southern Ohio and West Virginia, The Devil All the Time follows a cast of compelling and bizarre characters from the end of World War II to the 1960s. There's Willard Russell, tormented veteran of the carnage in the South Pacific, who can't save his beautiful wife, Charlotte, from an agonizing death by cancer no matter how much sacrificial blood he pours on his "prayer log."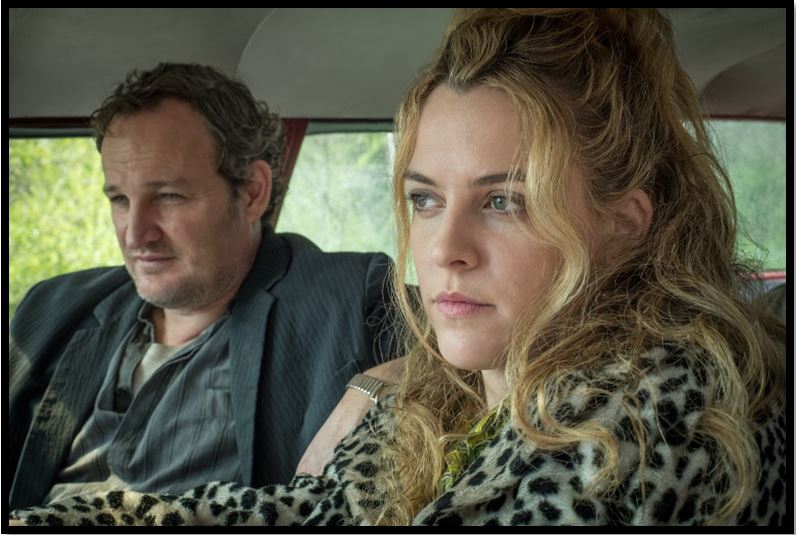 There's Carl and Sandy Henderson (Clarke and Keough), a husband-and-wife team of serial killers, who troll America's highways searching for suitable models to photograph and exterminate. There's the spider-handling preacher Roy (Pattinson) and his crippled virtuoso-guitar-playing sidekick, Theodore, running from the law. And caught in the middle of all this is Arvin Eugene Russell (Holland), Willard and Charlotte's orphaned son, who grows up to be a good but also violent man in his own right, destined to fight off the evil forces that threaten him and his family.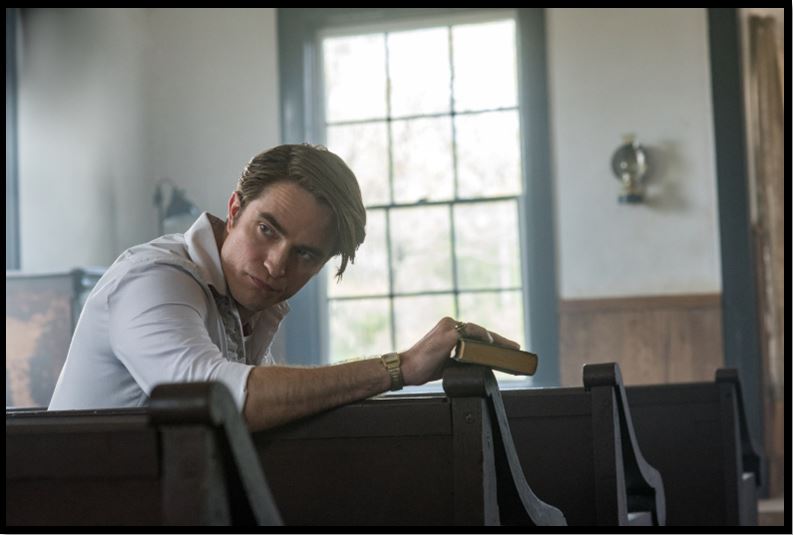 Amazon describes the book as marrying the "twisted intensity of Oliver Stone's Natural Born Killers with the religious and Gothic over­tones of Flannery O'Connor at her most haunting." This alone would be enough to ensure my attendance on the 16th, but any time Bill Skarsgård calls, I am most definitely, always home.