The Rise of Skywalker: A GREAT Ending to the Star Wars Saga
The Rise of Skywalker: A GREAT Ending to the Star Wars Saga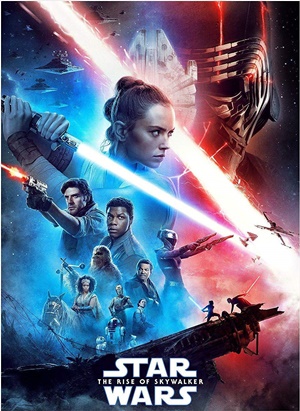 I was ten years old in the summer of 1977, and my dad took me to Cinema East that summer to see Star Wars (A New Hope). Cinema East, then on Broad Street in Whitehall, but now long gone, had 70 MM screenings. I think it was the biggest screen in town.
Forty-two years and seven movies later this past Saturday, one day before my son turned twelve, I took him to see Star Wars: The Rise of Skywalker. I have liked some of the series, and the 'extra' movies, and the animated shows. I didn't like others. But I can value that generations have been able to share the Star Wars universe. That's something powerful in our increasingly shallow culture.
I'm going to write a short, relatively spoiler-free post. I liked The Force Awakens, even though it seemed rather unoriginal. But after the second trilogy, which I didn't care for, I was happy to enjoy a Star Wars movie again. And then came The Last Jedi. Had I not taken my son to see it, I probably would have either fallen asleep, or left before the end. It was a dull, plodding movie. And I feared the saga was going to limp to its final end.
But I've approached every Star Wars film with an open mind. I don't have an agenda, or any strong feelings about it. I watched the first three movies, read a few books like Alan Dean Foster's Splinter of the Mind's Eye.  But I wasn't overly big into Star Wars. I was more interested in fantasy than science fiction. I'd rather read Michael Moorcock, Terry Brooks, or Terry Pratchett, than dig deeper into Star Wars.
And The Rise of Skywalker was an excellent ending to the epic cycle. I don't think they could have done a whole lot better in putting the original movie series to bed. It's a movie about hope, redemption, courage, perseverance, honor, and commitment. It's cool in our Dark Knight era of superhero movies (a genre created for kids and totally taken over by adults who really need to lighten up and examine their lives a bit), to denigrate uplifting, feel-good stories.
Rise is a return to the values, themes and messages of the original trilogy. It brings closure to a story begun over four decades ago. And it does it in a way that lets the movie-goer walk out of the theater satisfied. Especially someone who has been watching Star Wars for decades.
I get that some people won't like this. That's fine. I liked Solo (a heist film with a Star Wars overlay) – tastes vary. I'm not saying everybody should like it. I can't figure out how millions of people thought Madonna was good. To each their own…
But the ridiculous fans who think they own this series; the ones who think they're some kind of protectors, charged with making sure the Star Wars legacy meets some self-determined mark: seem to be the ones more prone to criticize this movie. It doesn't meet some notion of how they think it should be. I consider them to be white noise.
After one viewing, The Rise of Skywalker is definitely in my top three of Star Wars movies. It delivered everything I wanted, and I was glad it all ended the way it did. I enjoyed rooting for the good guys. I liked the storyline and the internal battles.
I highly recommend seeing this film. And approaching it with an open mind. I'll probably watch it again and write more in-depth about the movie itself. Spoilers won't be a problem by then.
I was surprised that at a 1:45 showing on the Saturday of opening weekend, the theater wasn't even one-third full. Maybe all the negative reviews by critics were keeping people away. If so, their loss.
---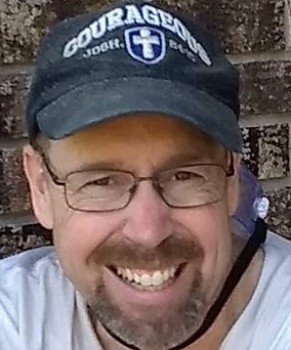 Bob Byrne's 'A (Black) Gat in the Hand' was a regular Monday morning hardboiled pulp column from May through December, 2018 and was brought back in the summer of 2019.
His 'The Public Life of Sherlock Holmes' column ran every Monday morning at Black Gate  from March, 2014 through March, 2017 (still making an occasional return appearance!).
He organized 'Hither Came Conan,' as well as Black Gate's award-nominated 'Discovering Robert E. Howard' series.
He is a member of the Praed Street Irregulars, founded www.SolarPons.com (the only website dedicated to the 'Sherlock Holmes of Praed Street') and blogs about Holmes and other mystery matters at Almost Holmes.
He has contributed stories to The MX Book of New Sherlock Holmes Stories – Parts III, IV,  V and VI.